In the third quarter of this year, Jeff Bezos will hand over the operational role of CEO at Amazon to Andy Jassy, the head of the company's cloud business, Amazon Web Services (AWS). Amazon made the announcement on Feb. 2 after the company released very good results for the fourth quarter of 2020 and the full financial year.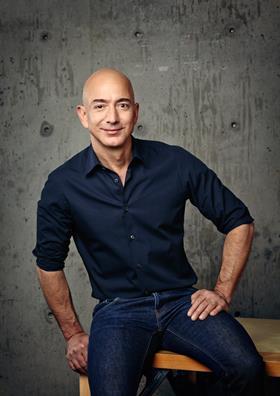 Bezos founded Amazon in 1994 and built the company from an online bookstore into a trillion-dollar corporation. According to Bloomberg, with an estimated fortune of $188 billion (€155.4bn), Bezos is currently the second richest person in the world. Elon Musk, the founder of Tesla, has just taken over the leadership from him.
The world's largest e-tailer is more "inventive" than ever before, Bezos stated. "This is the optimal time for a handover," he added. However, the 57-year-old entrepreneur is likely to continue to exert a great deal of influence thereafter as executive chairman of the board of directors. Amazon did not provide more specific details about the future scope of his responsibilities. While Bezos is staying involved with the company, he has also made it clear that his priorities have shifted. He wants to pay more attention to other things, such as philanthropic activities and his aerospace company, Blue Origin.
Excellent financial results accompanied the news. The massive increase in online orders during the pandemic led Amazon to book record sales in the fourth quarter. Revenues rose by 44 percent to $125.6 billion, much higher than any forecasts made by analysts or the company itself. Amazon's net income rose to $7.2 billion from $3.3 billion in the same period a year ago.
For the full year, the company increased revenues by 37 percent to $380 billion. The group almost doubled its profit to $21.3 billion as compared to $11.8 billion in 2019.
For the present first quarter, Amazon is forecasting a growth of 33 to 40 percent year-over-year. Operating income is expected to reach $3.0 billion to $6.5 billion, up from $4 billion a year earlier, including Covid-19-related costs of up to $2 billion.