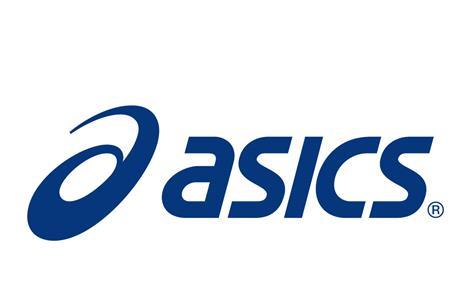 2021-07-23T17:12:00+01:00
Asics has decided to end relations with some retailers in Europe, starting with deliveries planned for January 2022 and afterwards, citing "unprecedented demand for our products," combined with a challenging Covid-19 situation in many of its production countries.
2021-07-20T16:49:00+01:00

Liberated Brands Europe, an entity affiliated with Volcom Europe, is partnering with Electric for the distribution of the Californian sport and lifestyle eyewear brand in Europe. The agreement includes the wholesale distribution of Electric's goggles and sunglasses as well as its e-commerce and marketing operations. The eyewear brand, which is ...

2021-07-15T15:55:00+01:00

According to CMDsport, the German football specialist Eleventeamsports has begun operations on the Iberian peninsula with an e-commerce site and is planning to establish a network of franchise stores there over the coming years. Its main competition in Spain is Fútbol Emotion. Founded in 2007, the German retailer and distributor ...

2021-07-08T15:54:00+01:00

The German Schmidt Group, which has been the licensee of Kappa for Germany since 1999, is taking over the license to the Italian brand for the Austrian market from Alois Wild, adding shoes to the range sold in the country. The Schmidt Group is also Kappa's licensee for Poland since ...

2021-07-07T16:58:00+01:00

There are still more buying groups of independent sports retailers in Spain than in any other country, but they are going through rough times. According to CMDsport, one of them, Quorum Sport, having run into financial trouble due to fiscal problems, has ceased operations. This is the second buying group ...

2021-06-14T15:46:00+01:00

According to the Spanish trade publication Tradesport, Deerfoot Sport's contract to handle the distribution for Saucony on the Iberian Peninsula came to term on Dec. 31 and was extended to June 1 but no further. Saucony's parent company, Wolverine Worldwid, began establishing operations of its own in Spain in 2014 ...

2021-06-10T16:26:00+01:00

Enda is a special brand of running shoes assembled in Kenya, a country that has become famous for producing some of the world's greatest distance runners. Started in Kenya four years ago, it is only now beginning to be sold in a few European stores, for the moment only in ...

2021-06-09T16:21:00+01:00

In 2021, for the second year in a row, there will be no Festibike. The annual Spanish consumer-oriented cycling-industry festival – organized by a Portuguese events company called Lastlap – was scheduled for Sept. 10-12 in Las Rozas. Also canceled are the accompanying MTB Marathon and FBK Cyclocross, which were ...

2021-05-24T16:45:17.927+01:00

The Indian-based Hero MotoCorp (HMC) group, which claims to be the world's largest manufacturer of bicycles, has hired an American bike industry veteran, Jeff Weiss, to head up a new subsidiary in London, Hero International (HIT), that is aiming to reach European sales of €300 million by 2026. This would ...

2021-03-12T16:08:00+00:00

Saucony is taking charge of its own distribution on the Iberian Peninsula through a new subsidiary. For the past couple of decades the Wolverine-owned brand has relied on a company called Deerfoot Sport for its business in Spain, Portugal and Andorra. The new subsidiary will be headed up by Gerónimo ...

2021-03-11T18:13:00+00:00

Slinger Bag, which launched its signature product as recently as the spring of last year, has introduced its combination ball launcher and tennis bag in about 37 countries so far, and it is now planning to introduce similar launchers for pickleball and pádel at some point this year and developing ...

2021-03-11T17:07:00+00:00

This month Polygiene will begin dealing with the distributor Ravago Chemicals in Spain and Portugal. Ravago Chemicals delivers chemical materials and specialty additives to about 15,000 customers.

2021-02-09T17:12:00+00:00

Slinger Bag has signed a five-year distribution deal for Russia with Neva Sport, which handles the distribution for Babolat in the country as well. Slinger Bag will be launching its product in the country on April 1. As we have reported over the past few months, Slinger Bag has been ...

2021-02-01T17:09:00+00:00

Bianchi, the Italian bike company owned by Cycleurope since 1997, is setting up a new "France division" headed up by Christoph Soenen, a French manager who worked previously for Royal Velo France, Mavic, Campagnolo and Ekoï. The brand was previously distributed by the French subsidiary of Cycleurope along with Peugeot ...

2021-01-20T16:41:00+00:00

The Lawn Tennis Association (LTA), the governing body for tennis in the U.K., has reached a three-year deal with Framework Sports & Marketing, the exclusive distributor in the country of Slinger Bag. Framework will be supplying the LTA with 20 of Slinger Bags' combination trolley bag and ball launchers every ...

2020-12-22T15:13:00+00:00

United Sports Brands is set to become the distributor of Spalding's basketballs and related equipment for most of Europe. It will be taking over the license from Germany's Uhlsport, which has held the rights since 2002. According to Patrick Cloots, its senior vice president for international business, United Sports Brands ...

2020-11-30T17:28:00+00:00

Startline, the Greek distributor of New Balance, will also be responsible for Romania and Bulgaria from Jan. 1, taking over the role from the brand's Turkish distributor, NBI Giyim. The company says that Startline has done a good job for the brand by creating a strong omni-channel business, including nine ...

2020-11-19T15:31:00+00:00

Head Scandinavia is taking over the distribution of its racquet sports operations in Sweden, Denmark and Finland from GSL, which has had the rights for Sweden since 2010. According to Sportfack, it will be pushing in particular the paddle tennis segment, which is growing strongly in Sweden. Head Scandinavia is ...

2020-11-09T18:43:00+00:00

Slinger Bag has reached a five-year agreement with Tennis Bot, which will be its exclusive distributor in Singapore. The year-old ball-launcher company is set to begin sales on the island nation by mid-December. Tennis Bot was founded in Singapore and has since expanded elsewhere in Asia-Pacific, distributing the Lobster and ...

2020-10-19T13:09:00+01:00

Shimano Belgium and Lazer Sport will relocate to a new office in Mechelen, Belgium as of July 1, 2021. Shimano Belgium is a subsidiary of Shimano Benelux while Lazer designs bicycle helmets in Belgium and markets these products globally. While sharing the new facilities, Shimano Belgium and Lazer Sport will ...

2020-09-29T16:53:00+01:00

Spex Holding is acquiring all the shares of two Norwegian wholesale distribution companies, Beach Mountain and Response Nordic. As reported by the Norwegian Sports Industry Association, Invest42, until now the sole owner of Beach Mountain, is becoming a co-owner of Spex. Both Beach Mountain and Response Nordic, which is already ...

2020-09-23T16:04:00+01:00

Puma has assigned Johan Kuhlo to a new position as general manager in charge of distribution for Eastern Europe, the Middle East and Africa (EEMEA). Kuhlo, who has been lately the company's head of corporate strategy and investor relations, will be working out of the German company's regional hub in ...

2020-09-16T17:32:00+01:00

Spain's Excens Group, which owns several outdoor and bike brands, has moved into wholesale distribution, acquiring the Iberian distribution rights for the Fischer, Smith, Barts, Level and Polaroid brands. To handle them, it has created a distribution company called Excens Sports. The group is planning further expansions of its brand ...

2020-09-14T13:28:00+01:00

Marmot Mountain is starting a new distribution partnership for Switzerland with Fritschi Swiss Bindings. From Oct. 1, Fritschi will be responsible for all sales activities of the Californian outdoor brand, founded in 1974, from key account management and new customer acquisition to training and education. The liaison offers many mutual ...

2020-08-24T06:39:00+01:00

Nautilus Inc., owner of the Bowflex, Schwinn, Nautilus and Octane Fitness brands, has signed a deal with a multinational freight company, SEKO Logistics, to expand its distribution in the U.K. and the EMEA region in general. In the fourth quarter of this year SEKO will be expanding into a new ...

2020-07-10T14:05:00+01:00

Blizzard and Tecnica will be distributed by J0 Sport in Sweden and by Sport Sensation in Norway, starting from March 2020. Sport Sensation is taking over the distribution in Norway from Ramos, while JO Sports will be taking it over from Scantrade after the delivery of the autumn/winter 2020/21 collections. ...

2020-07-07T09:40:00+01:00

Shimano will be overhauling its business in Spain and Portugal on Jan.1 by establishing a subsidiary in the city of Alcobendas, in the autonomous community of Madrid. Shimano Iberia will in turn be establishing a business network of its own for the distribution, commercialization and sale of cycling components and ...

2020-07-01T15:47:00+01:00

Boardsport Source reports that POC has established a "Sales Organisation" for the U.K. and hired a country manager, Oliver Coxhead, to oversee it. Sales teams from POC's office for European sales will be providing back-up. The new arrangements took effect on July 1. The Swedish producer of headwear, eyewear, apparel ...

2020-06-11T13:53:00+01:00

Ultimate Nordic is taking over Getvital Sports, adding Altra running shoes and Injinji socks and technical running equipment to its portfolio of sports and outdoor products, which also includes Buff, Stanley, LedLenser and Soto. Ultimate Nordic is a Norwegian distributor, formerly called Trygve Alm. Established in 1928, it is a ...

2020-06-09T14:50:00+01:00

Crocs will be building a new distribution center in the Netherlands. located in the Dutch city of Dordrecht. It will be the company's largest European distribution center, covering 35,000 square meters. The project will create 200 to 350 jobs. The distribution center will serve as storage for Crocs' online store ...

2020-04-16T19:45:00+01:00

Zoggs International has appointed a German firm, Arnold Sports, as its distributor for Germany, Austria, Switzerland and Luxembourg. These markets were previously handled directly by the brand of swimming goggles and swimwear out of its head office in the U.K. Due to uncertainties surrounding Brexit and its effects on ...

2020-03-13T13:34:00+00:00

(OIC) Snowlife, the Swiss family business specializing in ski gloves, wants to further strengthen its international distribution, which is now largely limited to agents in Italy, Austria and France, plus distributors in Spain, Russia and Eastern Europe. For this purpose, the company has appointed an industry veteran, Robert Demetz, to ...

2020-03-06T11:52:00+00:00

Tony Grimaldi, the chief executive of Cycleurope, is set to establish a common management for all the Nordic countries, according to Sportfack. In view of this, Jonas Netterström, who became the CEO of Cycleurope's Swedish subsidiary at the beginning of 2017, is set to leave the group for another position ...

2020-03-05T18:07:00+00:00

(OIC) Vernon, the Danish sports distribution company, is expanding into new markets with the help of a Russian brand of rainproof and windproof apparel, Shu. Founded in 2012 in Saint Petersburg, Russia, Shu operates three stores (in its hometown, in Moscow and in Yekaterinburg), maintains its head office in Moscow ...

2020-02-11T10:05:00+00:00

Hurley's EMEA business has been taken over as a single entity by David Meire and Javier Carrera, two former Nike employees from Spain, who will manage it through a distribution agreement with the brand's new owner, a brand management company, Bluestar Alliance. Meire was general manager or vice president at ...

2020-01-25T10:27:00+00:00

Movement, the Swiss freeski company, has teamed up with an American equity and investment firm, Progression Brands Group, as their new distributor to relaunch the brand in North America at the Outdoor Retailer Snow Show, scheduled to begin on Jan. 29 in Denver. Movement is offering a diverse range of ...

2020-01-25T10:22:00+00:00

Hunter Boots has chosen Socrep as its distributor in Italy, starting in January. Founded in 1963 by Franco Prinoth, Socrep is based at Ortisei in the Italian Dolomites. It distributes the fashion brands Canada Goose, Fred Perry Lavenham and Orlebar Brown. It also distributes several mountain equipment brands, including Alpina, ...

2020-01-25T10:21:00+00:00

MD Viper is taking charge of the distribution in Spain for Rock Experience, the Italian brand of sustainable outdoor apparel. Over the past few seasons, the company has begun to blend its technical fibers with a kind of merino wool (Aqa Wool 2) to improve the handling of moisture, odor ...

2020-01-25T10:20:00+00:00

This summer, Megasport will be taking charge of the distribution of Lowa throughout the Iberian Peninsula, following the bankruptcy last October of the German brand's former long-time Spanish distributor, Gregal Sport. Megasport's brand portfolio includes Haglöfs, Black Diamond, Rossignol, Spyder, Peak Performance, Briko, Protest, Dynastar, Lange and Giro.

2020-01-23T16:40:00+00:00

The consumer product and retail landscape continues to evolve as companies race to catch up with leading e-tailers. Traditional brick-and-mortar retailers such as Macy's, Nordstrom, and Walmart are expanding their online offerings and introducing new models, such as in-store fulfillment of online orders. Online players such as Amazon and Zalando ...

2019-12-24T00:00:00+00:00

Pretty Green has entrusted the distribution of its brands in Europe to Tree Distribution of Stuttgart, after a long partnership. The German company will take are of Pretty Green's brands – Nikita, Bonfire and Sessions – starting with the sell-in for the autumn/winter 2020/21 season.

2019-12-12T00:00:00+00:00

Shiner is to become the exclusive worldwide distributor for Arbor Skateboards from March of next year. The U.K.-based skate specialist will be handling development, production, logistics, sales and marketing for the American brand as well. The Arbor Collective, for its part, will "continue to foster the brand," managing its look, ...