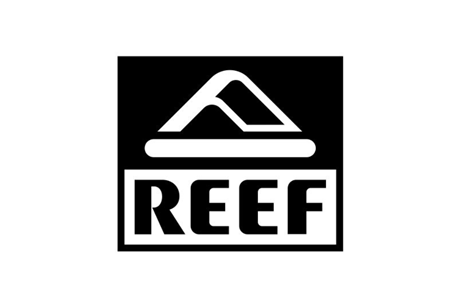 2022-10-04T15:03:00+01:00
Reef, the U.S. brand of surf shoes, apparel and accessories, has opened its first "full price" store in Europe, and specifically in Marbella, Spain, according to CMDsport. Enabling the move is Albion 1879, which handles the brand's distribution in Spain, Portugal and Andorra and operates some 1,000 points of sale ...
2022-09-30T15:35:00+01:00By Bob McGee

Nike, ever bullish on its digital approach, is facing an excess-inventory dilemma, contracting gross margins and persistent currency headwinds as it moves into the holiday season.

2022-09-30T14:40:00+01:00

Adidas has opened a new store in Rome. The 714-square-meter retail space, on two floors, is located at via del Corso 132, a main street in the historical city center and one of Rome's shopping avenues. The store features a number of technological innovations, among them immersive dressing rooms with ...

2022-09-30T08:37:00+01:00By Bob McGee

This is how VF Corp. wants to reach its growth targets for 2027 in challenging times.

2022-09-29T09:16:00+01:00

Under Armour has released its 2021 Sustainability & Impact Report, which outlines a new sustainability framework, goals and targets. The report, aligned with the industry standards of the Global Reporting Initiative (GRI) and Sustainable Accounting Standard Board (SASB), outlines 23 goals and targets in three categories: Products, Home Field, and ...

2022-09-28T07:30:00+01:00

The chief executive of Royal Padel, Rafael Tarradas, has made twin declarations to CMDsport: for one thing, the European pádel market has ground to a halt; for another, sales for his own brand have taken off since September, thanks to customers from outside Spain.

2022-09-27T10:14:00+01:00

Joma is set to exceed its sales for pre-lockdown 2019 by 15 to 20 percent, according to Diffusion Sport. Production director Fortu López told the trade publication at the recent Micam trade show that "the company is meeting expectations. Indeed, we're exceeding our goals, which were to return to our ...

2022-09-26T09:48:00+01:00

This exclusive statistic includes revenue and market share development for the major global sports equipment brands.

2022-09-20T13:34:00+01:00

Lululemon is cramming its early moves in Spain into a short span of time, according to Diffusion Sport. The Canadian brand switched on its Spanish e-commerce site at the end of August, and followed that up in early September with the opening of its first own-store in Spain, on Paseo ...

2022-09-13T09:14:00+01:00

Puma has launched a metaverse website – "an immersive and interactive place to experience the future of the brand" – that will be offering NFTs, "web3 activations," and limited-edition redeemable physical sneakers. Called Black Station, the website will form part of Puma's "Futrograde" show for New York Fashion Week.

2022-09-12T06:47:00+01:00By Bob McGee

This is an exclusive, yearly statistic available only to subscribers of SGI Europe. It includes revenue and market-share development, as well as a regional breakdown, of the major global sports apparel brands.

2022-09-12T05:43:00+01:00

Gymshark has announced it will open its previously announced flagship store on Regent Street in London on Oct. 1. This first-ever brick-and-mortar store for the British brand will span around 1,700 square meters and feature several other functions in addition to the sale of Gymshark products and apparel. For example, ...

2022-09-05T06:43:00+01:00By Bob McGee

The aggregate inventory level for 28 public sporting goods companies, tracked by SGI Europe, rose more than 57 percent year-over-year to more than €31.9 billion at Q2 end and was up by nearly 32 percent from the end of 2021 when it stood at €24.27 billion. Eleven companies had inventory ...

2022-08-12T15:00:00+01:00

During the international equestrian trade show Spoga Horse in Cologne, the German company Uvex Sports (headquartered in Fürth), and the French equestrian apparel brand Horse Pilot, based in Cysoing, signed a distribution agreement for Uvex equestrian equipment for the French market. As of September 2022, the Horse Pilot sales force ...

2022-08-12T07:44:00+01:00

Endeavor Group Holdings has entered into a definitive agreement to sell Diamond Baseball Holdings (DBH), owner of ten Minor League clubs affiliated with six Major League Baseball (MLB) clubs: the Chicago Cubs, New York Yankees, San Jose Giants, San Francisco Giants, Atlanta Braves and Los Angeles Dodgers. The buyer is ...

2022-08-09T10:49:00+01:00

Unearthed, a subsidiary of Greenpeace, has issued a new report, stating that off-cuts from Cambodian textile factories mixed with wood are being used to fuel brick kilns on a large scale. The kilns need to stay fired for several days at a temperature of 650° C to burn the clay ...

2022-08-08T07:12:00+01:00

As planned, New Balance will be opening its first stores on the Iberian Peninsula since January's closing of all 22 of its stores there, Palco23 reports. The first two for Spain will be in Las Rosas Village in Madrid and La Roca Village in Barcelona. Outlets will follow at Rambla ...

2022-08-04T13:08:00+01:00By Bob McGee

This is an exclusive, yearly statistic only available for subscribers of SGI Europe. It includes revenue and market share development of the major global athletic footwear brands including breakdown by region.

2022-08-01T02:25:00+01:00

About You, Yoox Net-A-Porter and Zalando are joining forces on a bespoke learning platform to support their brand partners in setting climate targets aligned with science, intending to reduce their greenhouse gas emissions. The customized program, designed to explain the value and process of climate targets, will be available to ...

2022-07-22T08:40:00+01:00

Northwave, the Italian specialist in cycling and snowboarding footwear and accessories, exceeded its expectations for 2021, posting a 34 percent rise in revenues to €35.6 million. Export sales topped 85 percent, the main foreign markets being Germany, Italy, Spain and France. Management is looking to countries outside Europe for future ...

2022-07-20T14:04:00+01:00

Italmobiliare has invested in Sidi Sport, the iconic Italian brand specializing in cycling and motorcycling footwear. As per the terms of the agreement, 100 percent of the capital of Sidi Sport S.r.l. will be taken over by Italmobiliare for €66 million, in addition to the net cash held by the ...

2022-07-20T14:02:00+01:00

UEFA has announced Chinese smartphone manufacturer Oppo as an official partner of the UEFA Champions League for the 2022/23 and 2023/24 seasons. The deal also includes the UEFA Super Cup, UEFA Futsal Champions League finals and UEFA Youth League finals. Oppo will work closely with UEFA to highlight the best ...

2022-07-08T14:12:00+01:00

Munich is continuing to expand in Spain, adding six brand stores to the 24 it already operates, according to Diffusion Sport. There is a new corner shop at the El Corte Inglés store in Marbella. An outlet in Viladecans, open since June, is specialized in bags and accessories. Another two ...

2022-07-06T06:18:00+01:00By Bob McGee

According to SGI Europe's quarterly study of 38 select sporting goods industry stocks, the decline was less than the 16.25 percent average decline in the first quarter of 2022, when 34 out of 36 stocks posted a stock price drop from the end of the fourth quarter. Five of the ...

2022-07-01T12:07:00+01:00

Rossignol has won Union Sport & Cycle's Ecosport Award in the circular-economy category for its Essentiel ski. A limited edition due out this autumn, the Essentiel is designed with "recyclable, natural, labeled and biosourced" materials, and few of them at that. The result, says the French brand, is more than ...

2022-06-29T15:26:00+01:00By Sebastian Ring

Thanks to vaccination and a bit more harmless variants of COVID-19, the fitness market is on the rise again. Booming for years before the pandemic caused a sudden halt, the branch is rearranging itself. In our fitness insights, we take a look at the situation before Corona hit, the changes ...

2022-06-28T06:32:00+01:00

Babolat is expanding a ten-year relationship with Wimbledon, becoming the tournament's official racquet-stringer and official partner for racquets, bags and shoes. The resulting collection will include the Pure Drive Team Wimbledon racquet, the Jet Mach3 Wimbledon and SFX3 Wimbledon shoes, and various bags. The items will be sold at the ...

2022-06-27T14:30:00+01:00

Puma has entered into a partnership with Wagmi-san, a self-described "craftsman" of accessories (virtual streetwear) for parent NFTs. Wagmi-san runs a virtual shop called 10KTF in a metaverse called Neo Tokyo.

2022-06-24T07:29:00+01:00By Bob McGee

In the current online and in-store technology race to help consumers get a better fit and simultaneously assist retailers in lowering their return costs from their customers' ill-fitting online orders, Boston-based NetVirta thinks it has a leg, and an arm, up other rivals in the space. Pun intended.

2022-06-23T06:00:00+01:00By Bob McGee

Aggregate, year-over-year employee growth at 19 sporting goods companies rose 9.7 percent in 2021 as average sales per employee (SPE) at these firms increased 18.4 percent to €390,000. These calculations were made after SGI Europe scoured annual reports for year-end employee counts, which often were detailed to include full-time employees, ...

2022-06-22T14:14:00+01:00

The Uyghur Forced Labor Prevention Act (UFPLA), prohibiting the import into the U.S. of products made by forced labor in Xinjiang, China, is now in force, under the oversight of U.S. Customs and Border Protection (CBP). The act was signed into law by President Joseph Biden on Dec. 23, 2021, ...

2022-06-07T07:37:00+01:00By Bob McGee

Find out about the top industry performers. With our first quarter 2022 Sporting Goods Industry Scorecard, we provide an overview by sales and profit.

2022-06-02T07:54:00+01:00

BVA Group, a research and consulting firm specializing in behavioral science, has released the preliminary results of a survey on the role of brands and media in women's sports in France. The study was conducted on a representative panel of French people, combined with the analysis of the activity of ...

2022-05-13T10:40:00+01:00

At its capital markets day, the Swedish Thule Group has presented plans to enter the two new product categories in 2023: car seats – to be launched in Europe first, expanding worldwide in a second step – and dog transport products, starting with a dog cage.

2022-05-13T09:28:00+01:00

Skechers has donated over $8 million to date from sales of its Bobs collection to save and help over 1.5 million animals in need across the U.S. and Canada. In addition, the brand plans for a registration drive at Skechers stores in North America in June and adoption campaigns. Skechers' ...

2022-05-11T12:29:00+01:00

In partnership with Astosch Technology and a Korean firm, Real Madrid has set up a virtual version of its home stadium – Santiago Bernabéu, complete with trophy case – and its environs. The walkable simulation includes a text and voice chat with real-time translation. The system enables fans anywhere in ...

2022-05-11T12:28:00+01:00

After 24 complaints have reached the Advertising Standards Authority (ASA), the institution has banned an Adidas advertising for the company's sports bras range from showing in the U.K. The ad that showed uncensored images of women's bare breasts – to underline the variety in shapes and sizes of breasts and ...

2022-05-05T09:11:00+01:00

Coca-Cola Great Britain runs the just opened first flagship store of the brand in Europe, located on Long Acre, Covent Garden. The new retail store is offering a range of limited-edition apparel collections and designer collaborations as well as gifts, merchandise and drinks. The Coca‑Cola clothing collections include sportswear and ...

2022-04-29T10:30:00+01:00By Susanne Kern

Consulting firm NPD has released its latest figures for the first quarter of 2022 of the U.S. footwear market. Both the footwear industry's sales and the revenue declined year-over-year in Q1. Sales were down 3 percent, unit sales were down 12 percent, while average prices were up 11 percent. Compared ...

2022-04-29T08:15:00+01:00

The Authentic Brands Group (ABG) has promoted longtime brand veteran Steve Robaire to executive vice president of Reebok International. Effective July 1, 2022, Robaire is expected to drive Reebok's planned expansion in international territories, focusing on developing new business opportunities and executing a strategy that leverages the brand's heritage and ...

2022-04-22T15:05:00+01:00

In what CEO David Camps is calling a "year of sales corrections," Original Buff expects to round out its fiscal year 2021-22 this month with revenues of about €55 million, down by 35 percent from the previous year's record total of €85 million. That boost, he says in an interview ...

2022-04-22T09:31:00+01:00

Puma is now conducting the Re:Suede experiment we reported on last month when it was seeking 500 Germans to join some of its brand ambassadors in a trial to determine whether a biodegradable version of its Suede model – made of Zeology-tanned suede, biodegradable TPE and hemp fibers – would ...

2022-04-19T06:22:00+01:00By Susanne Kern

As normal civil life is made impossible in Ukraine due to the Russian invasion, so is regular training for most athletes in the country. The International Olympic Committee (IOC) has set up a solidarity fund to help with funds, logistics, travel, training facilities, accommodation, equipment and kit for athletes. With ...