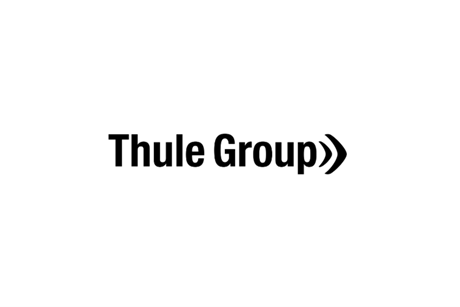 2022-05-13T10:40:00+01:00
At its capital markets day, the Swedish Thule Group has presented plans to enter the two new product categories in 2023: car seats – to be launched in Europe first, expanding worldwide in a second step – and dog transport products, starting with a dog cage.
2022-05-13T09:28:00+01:00

Skechers has donated over $8 million to date from sales of its Bobs collection to save and help over 1.5 million animals in need across the U.S. and Canada. In addition, the brand plans for a registration drive at Skechers stores in North America in June and adoption campaigns. Skechers' ...

2022-05-11T12:29:00+01:00

In partnership with Astosch Technology and a Korean firm, Real Madrid has set up a virtual version of its home stadium – Santiago Bernabéu, complete with trophy case – and its environs. The walkable simulation includes a text and voice chat with real-time translation. The system enables fans anywhere in ...

2022-05-11T12:28:00+01:00

After 24 complaints have reached the Advertising Standards Authority (ASA), the institution has banned an Adidas advertising for the company's sports bras range from showing in the U.K. The ad that showed uncensored images of women's bare breasts – to underline the variety in shapes and sizes of breasts and ...

2022-05-05T09:11:00+01:00

Coca-Cola Great Britain runs the just opened first flagship store of the brand in Europe, located on Long Acre, Covent Garden. The new retail store is offering a range of limited-edition apparel collections and designer collaborations as well as gifts, merchandise and drinks. The Coca‑Cola clothing collections include sportswear and ...

2022-04-29T10:30:00+01:00By Susanne Kern

Consulting firm NPD has released its latest figures for the first quarter of 2022 of the U.S. footwear market. Both the footwear industry's sales and the revenue declined year-over-year in Q1. Sales were down 3 percent, unit sales were down 12 percent, while average prices were up 11 percent. Compared ...

2022-04-29T08:15:00+01:00

The Authentic Brands Group (ABG) has promoted longtime brand veteran Steve Robaire to executive vice president of Reebok International. Effective July 1, 2022, Robaire is expected to drive Reebok's planned expansion in international territories, focusing on developing new business opportunities and executing a strategy that leverages the brand's heritage and ...

2022-04-22T15:05:00+01:00

In what CEO David Camps is calling a "year of sales corrections," Original Buff expects to round out its fiscal year 2021-22 this month with revenues of about €55 million, down by 35 percent from the previous year's record total of €85 million. That boost, he says in an interview ...

2022-04-22T09:31:00+01:00

Puma is now conducting the Re:Suede experiment we reported on last month when it was seeking 500 Germans to join some of its brand ambassadors in a trial to determine whether a biodegradable version of its Suede model – made of Zeology-tanned suede, biodegradable TPE and hemp fibers – would ...

2022-04-19T06:22:00+01:00By Susanne Kern

As normal civil life is made impossible in Ukraine due to the Russian invasion, so is regular training for most athletes in the country. The International Olympic Committee (IOC) has set up a solidarity fund to help with funds, logistics, travel, training facilities, accommodation, equipment and kit for athletes. With ...

2022-04-08T16:00:00+01:00

Supplying its shoes and balls since 2021, the French brand Babolat has become the official provider of racquets for the APT Padel Tour. The racquets in question are of the Viper line, whose Air Viper model was Padel Spain's racquet of the year in 2021. That same year APT Padel ...

2022-04-06T07:21:00+01:00

Nike tops the Brand Finance Apparel 50 ranking for the eighth time, making it the most valuable brand since the creation of the list.

2022-04-05T07:52:00+01:00By Bob McGee

According to SGI Europe's quarterly study of selected public sporting goods industry stocks, their average share price fell by 16.25 percent on a sequential basis in the first quarter of 2022, in contrast with the performance of some major stock indexes during the same period. The Standard & Poor's 500 ...

2022-04-04T08:46:00+01:00

On March 31, StockX published a revision of its previous statement, from Feb. 8, on Nike's lawsuit – filed on Feb. 3 – over the collectibles-trading company's so-called Vault NFTs. Both statements are available online.

2022-04-01T13:30:00+01:00

The U.S. District Court for the Eastern District of Pennsylvania has awarded Lontex about $4.62 million in attorneys' fees and $369,263 in expenses in a lawsuit with Nike. In addition, the jury in the case awarded damages for Nike's infringement of the Lontex "cool compression" trademark on athletic wear. The ...

2022-04-01T13:29:00+01:00

Revo is now including racquet sports within its golf division and has expanded its team of tennis representatives by six – in response, it says, to "industry growth in the golf, tennis and pickleball categories." The sunglass and goggle brand's Light Management System for lenses is derived from techniques developed ...

2022-03-31T15:30:00+01:00

Zalando has created a unisex, modular sweatshirt made of Infinna – a fiber produced in Finland by Infinited Fiber Company that consists entirely of post-consumer textile waste. Even the weave has been designed, in 3D, to cut waste to 3 percent of the raw fabric. The sweatshirt was on display ...

2022-03-31T15:29:00+01:00

According to CMDsport, RocRoi of Catalonia has acquired a majority stake in UR Pirineos of Aragon, which offers both all manner of outdoor activities (rafting, paintball, climbing, etc.) and training in them (rescue operations included). The move should turn RocRoi into the largest purveyor of adventure sports in southern Europe. ...

2022-03-30T07:59:00+01:00

Adidas will be holding a weeklong celebration, on April 1-7, through Confirmed, its app for the sale of exclusive products. So-called "Members Week" will see a number of launches, among them that of the adiClub, a revision of the former Creators Club, running on a point system and providing access ...

2022-03-22T17:27:00+00:00By Bob McGee

Nike, Inc., which will commence its 50th anniversary in May, exceeded its latest guidance for revenues and diluted earnings per share in the third quarter ended Feb. 28, despite persistent product transit woes into its home North American market and marketplace demand that exceeded the available supply.

2022-03-22T16:12:00+00:00

After the as good as ski-free season 2020/21, Rossignol is reporting growth in all markets for the winter now coming to an end. Skiers were back in force at lodges around the world, says the group, which enjoyed year-on-year rises in revenue of 24 percent in North America, 30 percent ...

2022-03-21T17:01:00+00:00By Bob McGee

Fila Holdings reported consolidated group revenues of 3,793,959 million Korean won (€2.83bn) for the financial year ended Dec. 31, up 21.3 percent year-over-year in reported terms and 24.4 percent higher in constant currencies. Annual net income increased by 71 percent to KRW 337,809 million (€252.2m). The gross margin improved slightly ...

2022-03-21T16:42:00+00:00By Bob McGee

Li Ning Company generated a 137 percent increase in operating profit (Ebit) to 5,328,237,000 yuan renminbi (€758.1m) for the 12 months ended Dec. 31 as total revenues grew by 56 percent to RMB 22,572.3 million (€3.21bn). The gross profit margin for the year rose to 53.0 percent from 49.1 percent ...

2022-03-21T07:19:00+00:00

Xtep International, whose business model is a combination of its own label for China's mass market and four western brands (K-Swiss and Palladium worldwide, and joint ventures for Merrell and Saucony in China) targeting the premium end, wants to take its Xtep brand to 20.0 billion yuan renmimbi (€2.86bn) and ...

2022-03-18T17:00:00+00:00

On Holding AG, which filed its initial public offering on the New York Stock Exchange last September, is making moves to establish a firm foothold as a global performance brand and broaden its reach among consumers worldwide through new distribution channels and a product assortment that stretches beyond premium running ...

2022-03-18T06:39:00+00:00

U.S. brand Champion has hired rapper/singer Saweetie (born Diamonté Harper) as its first-ever global culture consultant. The singer has more than 13 million Instagram followers and is spearheading the new Champion women's campaign headlined "Get it Girl" that features the "Champion Circle," a group of twelve diverse, female collegiate athletes, ...

2022-03-14T16:32:00+00:00By Eugenio Di Maria

Sales grew by 21.8 percent to €466 million in 2021 for the Tecnica Group, leading to a 40 percent improvement in operating earnings (Ebitda) to €77 million for the year, despite adverse factors like the Covid-19 epidemic, higher prices for raw materials, which were said to have been in limited ...

2022-03-11T17:12:00+00:00By Eugenio Di Maria

Dorel Sports, which is now listed as a discontinued operation in the accounts of Dorel Industries following its recent $810 million sale to the Pon Group, saw its net profit improve by 21.8 percent to $2.29 million in the fourth quarter ended Dec. 30, according to its parent company, although ...

2022-03-10T17:12:00+00:00By Bob McGee

Vulcabras' net income rose by 49 percent to 81.3 million Brazilian reais (€14.6m) in the fourth quarter of 2021. Operating earnings (Ebit) went up by 58 percent to R$89.3 million (€16.1m) in the period ended Dec. 31, as the gross margin hit 36.1 percent versus 32.7 percent a year earlier ...

2022-03-09T17:21:00+00:00By Eugenio Di Maria

Adidas is projecting that its sales would decline by a mid-single-digit rate in the first quarter of 2022 as continued supply shortages due to Covid-19 lockdowns in Vietnam late last year are seen shaving some €600 million of its top line during the period. They already shaved €400 million from ...

2022-03-01T17:14:00+00:00

If the ordinary general meeting of March 25 approves, Yasuhito Hirota will be taking charge of Asics as CEO on March 29. He will be retaining his other titles – president, chief operating officer and representative director – and replacing Motoi Oyama, who is nearing his 11th year in the ...

2022-02-28T09:05:00+00:00

Moncler's preliminary consolidated financial results showed revenues of €2,046.1 million for the full year ended Dec. 31, 2021, marking a 44 percent increase compared to 2020 and a 28 percent increase compared to 2019, generating an adjusted gross margin of 76.6 percent. These figures include nine months of sales for ...

2022-02-25T11:25:00+00:00

Authentic Brands Group (ABG) has entered into a partnership with David Beckham to co-own and manage his brands and businesses, which include endorsements with Adidas, Tudor, Maserati, EA Sports, Sands and Diageo.

2022-02-24T12:18:00+00:00By Frank Prenesti, Eugenio Di Maria

Wolverine Worldwide swung to a better-than-expected annual profit and narrowed final-quarter losses, boosted by its recent acquisition of Sweaty Betty, the U.K.-based brand of women's fitness apparel, and it forecast sales growth of 15-18 percent for 2022.

2022-02-24T12:17:00+00:00

Dan Sheridan, who has worked for Brooks Running for 24 years and is well respected in the running shoe industry, has been promoted to president and chief operating officer. In a separate executive promotion at Brooks Running, Matt Dodge, who has led the brand to record growth in the EMEA ...

2022-02-23T17:22:00+00:00By Eugenio Di Maria, Heather O'Brian

With its traditional conservative approach, Puma said it expects currency-adjusted sales to increase by "at least 10 percent" in all the regions in 2022, despite a very strong order book, but warned that higher freight and raw material costs would weigh on profits, while an ongoing consumer boycott in China ...

2022-02-22T17:21:00+00:00By Eugenio Di Maria

Crossing the magic $1 billion milestone for the first time, Brooks Running reported a 31 percent sales increase to $1.11 billion in 2021. Brooks EMEA added that its turnover in the region grew by 25 percent in terms of local currencies, despite retail closures and other challenges, with France, Italy ...

2022-02-14T15:06:00+00:00By Bob McGee

The EMEA was the shining region for Under Armour in both the fourth quarter and the full year 2021. In the final period ended Dec. 31, the company's EMEA revenues rose by 23 percent on a currency-neutral basis to $200.2 million, driven mostly by wholesale gains, lifting the operating margin ...

2022-02-11T17:07:00+00:00By Eugenio Di Maria

Standard & Poor's Global has upgraded its ratings for Amer Sports, largely echoing the positive comments made last month by Moody's. S&P sees Amer's growth accelerating to 20 percent in 2022 from 15 percent in 2021, followed by mid-single-digit increases in 2023 and 2024, thanks in part to investments in ...

2022-02-11T17:06:00+00:00By Heather O'Brian

Callaway Golf predicted another year of robust topline growth in 2022, after revenues in the fourth quarter jumped by 90.0 percent to $711.7 million, benefiting from the addition of Topgolf earlier in the year and "strong momentum" at Jack Wolfskin and TravisMathew. The growth for the new year is expected ...

2022-02-10T18:04:00+00:00By Heather O'Brian

Canada Goose cut its guidance for the full year, citing lower-than-expected revenues and retail traffic in EMEA and APAC regions in the ongoing fourth quarter of its financial year due to new restrictions imposed in the wake of outbreaks of the Omicron coronavirus variant.

2022-02-10T18:01:00+00:00By Bob McGee

Goldwin, the Japanese company whose brand portfolio includes territorial trademark rights or licenses for some western sports brands, is currently forecasting a 5.7 percent drop in annual operating earnings to 14 billion yen (€107.6m) for the 12 months ending March 31, 2022. Annual revenues are predicted to rise by 10.5 ...

2022-02-10T17:15:00+00:00By Bob McGee

Driven by a 31 percent increase in annual sales of performance running shoes, Asics generated revenues of more than 400 billion yen for the first time in four years in 2021. And the Japanese company's annual operating income topped 20 billion yen for the first time since 2016.