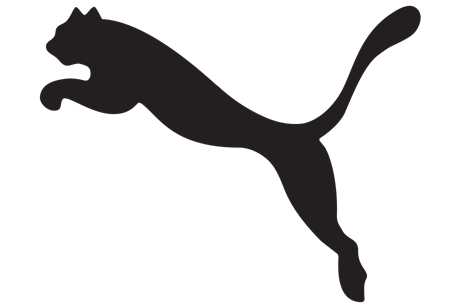 2021-10-27T16:29:00+01:00
Puma raised its outlook for full-year sales after reporting solid growth in sales and earnings in the third quarter ended Sept. 30 despite persistent supply chain headwinds and difficulties for Western brands in China.
2021-10-26T13:19:00+01:00

VF Corp. lost more than 5 percent of its value on the stock market after it published its results for its second quarter ended Sept. 30 on Oct. 22, but it has regained some ground since. The management improved its guidance for this year's revenues to $12.0 billion from $11.8 ...

2021-10-25T16:14:00+01:00

Allbirds has priced its planned public offering at a range of between $12 and $14, which would give it a valuation of more than $2 billion, in spite of continued losses. It plans to offer a total of 19.2 million shares to raise up to $269 million.

2021-10-21T17:09:00+01:00

Performing better than what analysts had estimated, Crocs reported a sales increase of 73.0 percent in the third quarter to a record level of $625.9 million, with a gain of 72.2 percent on a constant-currency basis. The company posted an exceptionally high operating margin of 32.2 percent, up from 19.9 ...

2021-12-07T18:45:00+00:00

About two weeks after establishing partnerships with the cryptocurrency exchange Coinbase and the networked-gaming platform The Sandbox, Adidas has announced by tweet three new partners in its foray into the so-called metaverse. One is Bored Ape Yacht Club (BAYC), a collection of about 10,000 Bored Ape non-fungible tokens (NFTs) on ...

2021-12-07T17:14:00+00:00

CMP, the Italian sports brand that belongs to the Fratelli Campagnolo group, is using the space previously occupied at Mezzolombardo near Trento by Nardelli Sport, a well-known store focused on alpine skiing, for its first superstore based on its new HUB CMP Sport concept. About 70 percent of the 1,700-square-meter ...

2021-12-07T16:59:00+00:00

Arc'teryx has appointed Ovidio Garcia as vice president of footwear, effective immediately. He will be reporting directly to Katie Becker, Arc'teryx' chief creative officer. Garcia brings 15 years of experience at Nike in product management, merchandising and product operations for footwear on a global scale, most recently as global footwear ...

2021-12-06T18:09:00+00:00

A Slovak sports brand specializing in body-building apparel for men and women, Nebbia, has launched its first mono-brand store in Russia, located in a shopping center of St. Petersburg. The company said it plans to work with professional athletes "to test and develop sportswear fit for the most demanding conditions." ...

2021-12-03T22:08:00+00:00

The U.S. Securities & Exchange Commission (SEC) has reached a settlement with the bankrupt Sequential Brands Group, ending a pending civil suit against the American licensing company. Based on its reported assets and liabilities in the bankruptcy case, Sequential will have to pay no penalties. The SEC had accused Sequential ...

2021-12-03T22:07:00+00:00

The Remade Institute, a 132-member public-private partnership established by the U.S. Department of Energy (DOE) with an initial investment of $140 million, announced a funding round worth $33.2 million in new technology research, selecting 23 new projects. One of the beneficiaries will be Nike, which will explore the use of ...

2021-12-03T16:22:00+00:00

We hear that the European Center for Constitutional Rights (ECCHR), with the support of human rights legal office of Prakken d'Oliveira, has filed criminal complaints against several Dutch and U.S. textile and fashion brands that have their European headquarters in the Netherlands. They argue that Patagonia, Nike, C&A and State ...

2021-12-02T18:08:00+00:00

Puma added two more production lines to its footwear factory in Argentina last month, in addition to the three lines that it had incorporated there earlier this year, in order to raise its annual capacity from 1.4 to 2.4 million pairs. Located at La Rioja, the plant is run by ...

2021-12-02T17:03:00+00:00

Bogner has signed a joint venture agreement with a subsidiary of Bosideng International Holdings, a leading Chinese apparel group, to establish a strong presence for the Bogner and Fire+Ice brands in the Greater China area with the support of experienced managers.

2021-12-02T17:03:00+00:00

Standard & Poor's confirmed its B issuer credit rating for the Authentic Brands Group (ABG) after its decision to bring in two new investors, HPS Investment Partners and CVC Capital, instead of raising new capital by going public. As reported, they both purchased some of the existing shareholders' shares.

2021-12-01T18:48:00+00:00

True to its own business model, the Authentic Brands Group (ABG) has announced a slate of "strategic operating partners" that will license the Reebok brand for the U.S. and other key regions around the world once its acquisition is completed as planned in the first quarter of 2022.

2021-12-01T18:09:00+00:00

After completing its share repurchase program for the year, Adidas says it has proceeded to cancel 8,316,186 shares held in treasury, reducing the share count from 200,416,186 to 192,100,000. In its second tranche of the program, which ran from Oct. 18 to Nov. 25, the company bought back 1,619,683 shares ...

2021-12-01T17:24:00+00:00

Reporting its first quarterly results as a public company, Allbirds said its revenues grew by 33 percent to $62.7 million in the three months ended Sept. 30, as compared to the same period a year ago, driven by a 42 percent increase in the U.S. to $47.7 million. Sales in ...

2021-12-01T17:24:00+00:00

China Dongxiang, whose holdings include the ownership of the Kappa brand in China, reported a huge net loss of 748 million yuan renmimbi (€103.5m-$115.6m) for the first half of its financial year ended Sept. 30, compared with a profit of RMB 1,116.2 million in the same period a year ago. ...

2021-12-01T17:23:00+00:00

Skechers announced the release of a new collection of durable men's, women's and children's sneakers using recycled materials and washable technologies, called Our Planet Matters. The recycled materials will be listed on hangtags and the packaging. It also announced a multi-year partnership with The Nature Conservancy, starting with a minimum ...

2021-12-01T17:23:00+00:00

Adidas has signed a multi-year deal to become the preferred supplier of merchandise and equipment for the new Brooklyn Nets Basketball Academy for children. The NBA team will be selling Adidas-branded James Harden apparel through the Brooklyn Fanatics store at its home arena, the Barclays Center. Harden plays guard for ...

2021-12-01T17:23:00+00:00

Adidas has struck partnerships with the cryptocurrency exchange Coinbase and the gaming platform The Sandbox, announcing them via Twitter on Nov. 22 and 24, respectively. The strategy behind these moves remains undisclosed, but it stands to reason that the German sportswear giant is seeking to sell branded virtual apparel and ...

2021-12-01T15:01:00+00:00

With consumers demanding more sustainable and equitable products and being increasingly aware of corporate greenwashing, footwear brands must be authentic in marketing sustainable goods, or else their communication strategy may backfire, WGSN warned during a couple of webinars organized by the Italian trade fair Expo Riva Schuh.

2021-11-30T18:15:00+00:00

Jamie Salter, CEO of the Authentic Brands Group (ABG), told Footwear News that he sees Reebok growing by more than 20 percent in 2022, generating more than $5 billion worth of sales at the retail level. He added that ABG's goal is to take the brand's retail sales up to ...

2021-11-30T17:34:00+00:00

VF Corp. has appointed Nina Flood as president, global packs for Eastpak, JanSport and Kipling. She has most recently served as president of Eastpak, after a long career at two other VF brands, Nautica and Kipling. Flood joined VF in 2003 after leaving the fashion brand Guess. Working from the ...

2021-11-30T17:34:00+00:00

Helen of Troy, the American group that owns Hydro Flask and many other operations, has announced that one of its subsidiaries has entered into a definitive agreement to acquire Osprey Packs, the backpack manufacturer founded in California in 1974. The group said it sees synergies with its Hydro Flask drinkware ...

2021-11-30T17:32:00+00:00

Lululemon Athletica launched its threatened lawsuit against Peloton Interactive over the latter's new activewear line in the federal court for Central California on Nov. 29. Lululemon had sent a cease-and-desist letter to Peloton on Nov. 11, claiming potential infringement of six design patents by five items in the latter's collection.

2021-11-30T17:31:00+00:00

Casall Sport, the Swedish supplier of fitness clothing and equipment, grew by 21 percent in the past financial year, leading to a fivefold increase in profits, according to Sportfack. In June 2020, when Hanna Hedlund became the company's CEO, Casall had reported an operating profit of 2.24 million Swedish kronor ...

2021-11-29T17:36:00+00:00

Boardriders has appointed Deborah Palmer Keiser as chief operating officer, according to Shop-Eat-Surf. Replacing Colin Smith, who served as COO on an interim basis, she will start her job at the company's head office in California on Dec. 13. Keiser has been most recently the president of Timbuk2, the California-based ...

2021-11-29T17:36:00+00:00

Virgil Abloh, the visionary American fashion designer behind the nine-year-old Off-White brand of streetwear, died of cancer on Sunday Nov. 28, aged 41. While his collection consists mainly of clothing, including many sweatshirts and some jogging pants, Nike has been partnering since 2016 with Abloh on some special sneakers, with ...

2021-11-26T18:20:00+00:00

CMD Sport reports that On Running will take control of its business in Spain through its own subsidiary. The Swiss brand has officially announced the consensual termination of its business relationship with Siker Sport, which has been distributing On over the past seven years. As of Jan. 1, 2022, the ...

2021-11-26T18:05:00+00:00

A five-year-old Finnish manufacturer of skis and snowboards, Pusu, has decided to partner with Spinnova, using its sustainable fibers to replace carbon and glass fiber as a durable, composite reinforcement material to go with wood. The company has already started pre-selling the first model of skis made with Spinnova for ...

2021-11-26T18:01:00+00:00

In early September it was Vans. Now Nike has established a virtual world on Roblox, the virtual environment and platform for multi-player video games. In Nike's case, however, the move could relate to a whole new business. As we reported in December of last year, the American sportswear giant has ...

2021-11-25T16:44:00+00:00

Robert Emery, a French pioneer in the development and manufacturing of snowboard bindings, has passed away at the age of 68. He inherited a factory that was making camping accessories and other products from his father Roger in 1948. The eponymous firm, Emery; then developed a series of ski bindings ...

2021-11-25T16:44:00+00:00

A tweet circulated by Brendan Dunne of Complex, which reports mostly about sneakers, has raised new doubts about the Swoosh's ability to service its retail clients in the U.S. due to the current supply chain disruption, sending down slightly Nike's share price and that of some major U.S. retailers. Dunne ...

2021-11-25T16:44:00+00:00

Nike and Skechers have reached a settlement at undisclosed conditions of their long-standing legal battle, putting an end to three intellectual property lawsuits after the mediation of a judge for the Central District of California. The dispute started in January 2016, when Nike accused Skechers of using design elements of ...

2021-11-24T18:21:00+00:00

Reebok has struck a deal with a rewards platform called Lolli. Customers can download Lolli as a browser extension or iOS app, activate the Reebok option and earn rebates of up to 6 percent in Bitcoin on their online purchases of Reebok products. Founded in 2018, Lolli raised $10 million ...

2021-11-24T18:21:00+00:00

Moncler has released a set of digital outfits, known as gaming skins, and some accessories for the video game Fortnite, developed by Epic Games. Making their debut on Fortnite's Item Shop on Nov. 20 – the evening of the present century's longest lunar eclipse – the skins are patterned after ...

2021-11-24T11:40:00+00:00

Canada Goose has appointed Paul Cadman as president for the Asia-Pacific region. The role includes all business activities from commercial and financial to marketing across the APAC region, including Greater China, Japan, South Korea, Australia and New Zealand. He succeeds Scott Cameron, who filled the newly created position at Canada ...

2021-11-24T11:40:00+00:00

Rouleur magazine reports that Simon Mottram, a co-founder of Rapha, will step down as CEO of the British cycling apparel brand, taken over by L Catterton in 2016, after 17 years in the position. Mottram co-founded Rapha in 2004 with Luke Scheybeler, drawing inspiration from Team Rapha-Géminiani, a cycling team ...

2021-11-23T18:03:00+00:00

The Rossignol Group has agreed to sell its American brand of road and racing bicycles, Felt, to the Pierer Mobility Group, a European leader in "powered two-wheelers," including motorcycles and e-bikes, based in Austria. In announcing the move, without mentioning the agreed price, the French company explained it with a ...

2021-11-22T18:15:00+00:00

Placing on hold its plans to go public, as previously announced in July, the Authentic Brands Group (ABG) has decided to stay private. Instead of going for an IPO at this stage, some existing shareholders will sell significant stakes in ABG to funds advised by the private equity company CVC ...

2021-11-22T17:20:00+00:00

Callaway Golf's better-than-expected results have led Standard & Poor's to upgrade its outlook for the company and its TopGolf subsidiary from negative to stable, while affirming their present credit ratings. Both S&P and Moody's had been skeptical because of Callaway's high debt and TopGolf's losses. With Callaway reporting better sales ...

2021-11-22T17:08:00+00:00

Zara has launched a line of fitness apparel and running shoes for men under its private label for sports products, Athleticz, limited for sale on its website and at some of its stores in Paris, Milan, Dubai, Manchester, Leidschendam-Voorburg (the Netherlands), Barcelona, Madrid and La Coruña (Spain). The Spanish brand ...