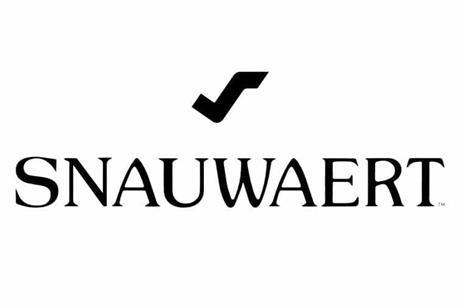 2023-03-24T06:23:00+00:00
Snauwaert saw the light of day in Belgium in 1928 and went under in the early 1990s, only to reemerge in 2020, after nearly 30 years of dormancy, in another land: Italy. The brand released its high-end, eponymous racquet, the "Snauwaert," in the 1970s and followed it up in the ...
2023-03-22T07:15:00+00:00By Bob McGee

Nike senior executives, citing persistent efforts to reduce excess inventory and a prior decision to sharply reduce buys for the spring and summer 2023 seasons, insist the company is positioned to begin its next financial year on June 1 in a healthy merchandise position. "We're increasingly confident that we're going ...

2023-03-17T07:12:00+00:00

A first decentralized brand for sneakers has seen the light of digital day on a platform created by a company called Madeium and run in part with tech from a company called Intertrust. Under the name Yxung, the brand runs on a peer-to-peer (P2P) model.

2023-03-07T13:34:00+00:00

Pádel brand Starvie has hired José Antonio Galán Matamoros to be its sales director. He is joining the company from Milwaukee Tool, where he held the same title for a year. He has served in similar capacities at the sport, e-sport and entertainment agency Vanquish, the workwear company Industrial Starter, ...

2023-03-03T12:52:00+00:00

Joma, the Spanish brand with headquarters in Toledo and a historical focus on running, football and tennis, was present as usual at the recent Micam footwear show, which ran on Feb. 19-22 in Milan. Alessandro Annibale, sales director of its Italian subsidiary, was on hand to meet with local retailers ...

2023-02-15T15:41:00+00:00

Skechers will be the official footwear sponsor of the Carvana Professional Pickleball Association (PPA) tour as of the 2023 season, with its schedule of 25 tournaments. The company will be selling its shoes and apparel on site for the PPA Tour, and tour staff and referees will be wearing its ...

2023-02-14T09:19:00+00:00

Castore, the Manchester-based sportswear brand backed by Andy Murray, is reportedly in talks with investors about a $200 million round of fundraising to support its expansion, according to a report by Sky News. The company has begun initial talks with prospective investors ahead of a formal process later this year, ...

2023-02-14T09:14:00+00:00By Bob McGee

BasicNet, the Italian parent for the Kappa, K-Way, Superga and Sebago brands, has reported preliminary results for 2022. Final results are due for release on March 9. Group brands' aggregate sales rose 34.1 percent year-over-year to €1.27 billion in 2022. Commercial licensee and direct aggregate sales grew by 27 percent ...

2023-02-10T16:29:00+00:00By Bob McGee

The fitness company, which has reduced its workforce by 15 percent and is lowering its annual expenses by $30 million, expects lower levels of retail re-orders that hampered Q3 revenues to continue through the first half of 2023.

2023-02-10T09:46:00+00:00By Bob McGee

Wolverine Worldwide has divested Keds, which it acquired in 2012 as part of its $1,249.5 million acquisition of the assets of the former Performance Lifestyle Group (PLG), for $83.6 million in cash to North American retailer Designer Brands Inc. The sale also includes the Pro-Keds athleisure brand and Keds' e-commerce ...

2023-02-09T15:23:00+00:00

In an interview with French online sport publication Sportbuzzbusiness.fr, Babolat's sales director, Olivier Plancon, said that the company now expects padel to become nearly as relevant for the company as tennis, which remains its main sales driver.

2023-02-09T08:05:00+00:00By Bob McGee,

Yonex, which only three months ago warned of tougher business conditions on the horizon, has lifted its full-year outlook, citing "a recovery in demand, particularly overseas." The Japanese company, which has baked higher raw-material costs and currency impact into its forecast, is now anticipating annual revenues of 106,000 million yen ...

2023-02-08T15:28:00+00:00By Claudia Klingelhöfer

Nike's marketing team score with their recognition of athlete's unbelievable achievement

2023-02-08T15:14:00+00:00By Bob McGee

Mizuno, fueled by growth in its golf business and an improved business climate in Japan, has reported an implied 21 percent increase in third-quarter revenues to a record 48.2 billion yen (€332.6m) for the three months ended Dec. 31. Operating profit declined 16 percent to ¥2.1 billion (€14.5m) from ¥2.5 ...

2023-02-08T09:34:00+00:00

For the second year, International Ski Patrol Day will be celebrated on Feb. 10 to honor the work of ski patrols around the world who work to ensure an open and safe skiing experience. Helly Hansen is participating in the day by collecting 5 percent of the proceeds from its ...

2023-02-07T16:14:00+00:00By Bob McGee

Descente's total sales increased by 12 percent to 86,099 million yen (€619.9m) in the nine-month period ended Dec. 31, 2022, leading to a 67 percent jump in operating profit to ¥7,300 million (€50.4m) versus ¥4,380 million. The net profit rose by 106 percent to ¥10,172 million (€70.2m).

2023-02-07T14:45:00+00:00

This year will mark a redefinition of the Moncler Genius project, characterized by its evolution "from a world of fashion collaborations to a platform for co-creation across different industries," the company said.

2023-02-03T15:37:00+00:00By Bob McGee,

If the 20-year-old action camera company reaches the $100 million sales objective from subscriptions this year, it will represent 22 percent year-over-year growth from FY22.

2023-02-03T14:19:00+00:00

Swedish-headquartered Yniq, manufacturer of snow goggles, has appointed Moss Bemis as CEO.

2023-02-03T12:54:00+00:00By Bob McGee,

Canada Goose, citing slowing momentum in the North American market and worse than anticipated pandemic-related disruptions in China, has dropped its annual revenue guidance by 2 to 8 percent to a range of C$1.175 to C$1.195 billion (€807m to €820m) from a prior outlook of C$1.2 to C$1.3 billion. The ...

2023-02-03T12:46:00+00:00By Bob McGee

After navigating supply-chain issues and product-delivery delays in 2022, Columbia Sportswear is intent on reducing its inventory level to be more in line with demand and generating 3 to 6 percent revenue growth this year in the range of $3.57 to $3.67 billion. The group is also eyeing an annual ...

2023-01-09T09:09:00+00:00By Bob McGee

This exclusive analysis shows the development in the market capitalization of the top 87 stock-listed sporting goods companies.

2023-01-04T15:41:00+00:00

Head has promoted Jordi Vives from marketing and promotion manager, his post for the last two years, to international tour manager for pádel. He will now be working with Thomas Bischof, director of pro players. Vives hails from Barcelona but studied in the U.S., where he also established a background ...

2022-12-20T08:11:00+00:00

Jordan Brand has opened Jordan World of Flight Milan, an innovative retail destination to celebrate the legacy and future of basketball culture. World of Flight is "at the forefront of streetwear and basketball culture," Nike explained in a statement. The first store of the kind has a surface of 363 ...

2022-12-13T16:41:00+00:00

Puma has improved its "Climate Change" score from the CDP, the self-described "not-for-profit charity that runs the global disclosure system for investors, companies, cities, states and regions to manage their environmental impacts." The CDP's scores follow the scale used in American public schools, which runs from best to worst, from ...

2022-12-08T13:11:00+00:00

Effective Jan. 1, 2023, Puma executive Maria Valdes will be promoted to chief product officer and a member of the board of management. Currently, Valdes is the GM of Puma's largest business unit, sportstyle. In her new role, she will be responsible for the business units sportstyle, motorsport, team sport, ...

2022-12-07T15:08:00+00:00

Bioniq has acquired Vaha, known for its award-winning interactive fitness mirror.

2022-12-07T14:50:00+00:00

Zwift has announced that Kurt Beidler is to become the company's co-CEO. He will be sharing duties with Eric Min, who will remain chairman of the company. Beidler joins Zwift from Amazon, where he spent 17 years, most recently leading the Amazon Kids+ subscription service.

2022-12-07T00:08:00+00:00

Anta Sports is considering an initial public offering (IPO) of Amer Sports, Bloomberg has reported, drawing its information from people familiar with the matter who asked not to be identified. Amer Sports includes brands like Wilson, Arc'teryx, Salomon and Atomic. The company and its co-investors are currently holding preliminary negotiations ...

2022-11-30T10:22:00+00:00

One of the panel discussions presented by NOW Partners at ISPO Munich addressed the ubiquitous issue of supply chain resilience and the potential solution to be found in nearshoring.

2022-11-30T08:05:00+00:00

CCM Hockey, the Montreal designer, manufacturer, and marketer of hockey equipment, has collaborated with the New York fashion brand Supreme to produce a streetwear-style jersey.

2022-11-22T09:53:00+00:00

Following the global 5-year strategic plan "Winning together" released in February this year, Fila Holdings Corp. is reorganizing key global teams, announcing a change in marketing and design leadership to strengthen the company's organizational capabilities.

2022-11-22T08:59:00+00:00

On Nov. 16 Adidas Originals released its first capsule of blockchain-based virtual wearables – what it will henceforth call Virtual Gear – in the form of NFTs. All 16 of the collection's items are, according to the brand, "designed to be worn by virtual avatars," "accessible through a PFP dressing ...

2022-11-21T05:25:00+00:00

The U.S.-based Authentic Brands Group – owner of over 40 brands, such as Reebok (acquired earlier this year), Nautica, Spyder, Eddie Bauer and Volcom – has introduced a new corporate logo and redesigned its company narrative. A wrap-up of the group's public appearance and company strategies can be found online ...

2022-11-21T05:22:00+00:00

Rip Curl has promoted Pablo Gutiérrez to wholesale manager for Europe. Gutierrez has been with Rip Curl for nearly 30 years, first as a professional surfer and then in such posts as sales rep, country manager for Spain and country manager for Iberia. Iñigo Iraola, another former professional surfer for ...

2022-11-21T05:21:00+00:00

Arena has announced the launch of the Powerskin ST NEXT, a competitive swimsuit made from recycled fabrics. The suit's exclusive design, inspired by the ocean, is meant to celebrate and promote sustainability. The ST NEXT is said to be lighter, faster and greener than its predecessor, the Powerskin ST 2.0. ...

2022-11-21T05:20:00+00:00

Adidas has announced via LinkedIn that the appointment of Andrea Dorigo as senior vice president of global retail will go into effect on Jan. 1, 2023. Dorigo is currently Estée Lauder's global retail and commercial director for North America. Prior to joining Estée Lauder in 2018, he was the CEO ...

2022-11-17T10:32:00+00:00

For the first half of 2022 Munich enjoyed a year-on-year rise of 30.6 percent in revenues, from €24.64 to €32.18 million, according to CMDsport. The Spanish sportswear brand appears to be on track to break its record for annual sales, set last year at €52 million.

2022-11-15T15:17:00+00:00

Nike has developed a blockchain-based platform to serve as a "home" for all of its virtual creations – that is, "interactive digital objects such as virtual shoes or jerseys" for wearing "in digital games and immersive experiences." In other words, NFTs.

2022-11-14T15:44:00+00:00By Jonathan Eidse

Hummel has reached 2B DKK revenue. We sat down with their CEO Allan Vad Nielsen to talk about the success strategy.

2022-11-14T14:25:00+00:00

With some in the Biden Administration hoping to stabilize U.S. relations with China in talks between the country's leaders at the G20 Summit in Bali today, footwear companies are considering a multitude of hard options for the coming year with respect to their operations in the globe's second-largest economy.

2022-11-08T14:07:00+00:00

This exclusive analysis shows the three top sportswear companies' first-half revenue and year-on-year revenue growth in China for 2022.

2022-10-14T06:56:00+01:00

At 2,200 square meters, Adidas' new store in Barcelona is also its largest store in Spain, according to CMDsport. The brand's other Spanish flagship is in Madrid. It operates seven shop-in-shops and 13 outlets as well.