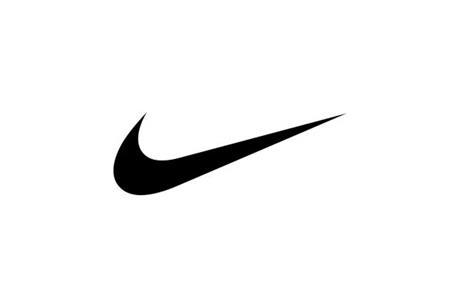 2023-03-31T11:35:00+01:00
According to Reuters, London-based activist shareholder platform Tulipshare is calling on Nike to provide more transparency about working conditions in its supply chain and disclose whether the company's policies actually meet its stated justice goals and human rights commitments. The group, which owns 276 Nike shares and wants to help ...
2023-03-02T14:34:00+00:00

The Global Reporting Initiative (GRI) has announced a new sector to be added to its existing standards: Textiles and Apparel. The new GRI Textiles and Apparel Standard sets out to apply to any organization with a primary focus on textile and apparel production and manufacturing, but also brands, retailers, and ...

2023-02-22T07:38:00+00:00

Citing two local officials familiar with the company's plans, Reuters reports that Taiwan-based Pou Chen Corp, which makes athletic footwear for Nike, Adidas and others, plans to cut about 6,000 jobs at its Pouyuen Vietnam plant in Ho Chi Minh City due to weak demand. The plant is reportedly set ...

2022-12-20T08:10:00+00:00

Industrial production fell 2 percent in the euro area and 1.9 percent in the European Union (EU) in October 2022 compared with September 2022, according to estimates from Eurostat, the EU's statistical office. Nevertheless, industrial production rose by 3.4 percent in the euro area and by 3.7 percent in the ...

2022-12-08T12:23:00+00:00

China announced a general relaxation of Covid-19 health rules, authorizing patients with mild symptoms and for asymptomatic cases to quarantine at home. Previously, such cases were sent to mass quarantine centers. The National Health Commission also indicated that negative PCR test results would no longer be needed for domestic travel ...

2022-11-22T08:59:00+00:00

U.S.-based insole specialist OrthoLite has introduced Juan Cutina as sales director for its recently launched OrthoLite Cirql division. Cirql – an EVA foam that is plastic-free, recyclable, biodegradable and industrially compostable – is a patented solution for footwear that helps brands and factories to create a circular business. OrthoLite Cirql ...

2022-10-18T05:55:00+01:00

The Rossignol Group is now sharing the construction and material composition plans for its new Rossignol Essential recyclable ski with all mountain sports industry players to initiate a collective movement. The French company says the goal is to actively contribute to the development of recycling channels in the main ski ...

2022-10-17T14:49:00+01:00

New Balance has announced that it will begin to produce shoes in the Puerto Tirol industrial park in the province of Chaco, Argentina, from February 2023. New Balance's manufacturing partner will be Chaco-based Punto Medio. The project is expected to create 250 new jobs.

2022-08-26T15:08:00+01:00

With a new memorandum of understanding (MoU) signed by the Bangladesh Knitwear Manufacturers and Exporters Association (BKMEA) and Stitch, the associations express their aim to ensure gender-sensitive workplace and fair prices from apparel and footwear buyers. Part of the new project is the implementation of the Fair Price App, a ...

2022-08-17T09:25:00+01:00

Eisenstadt, Austria-based plastics composites manufacturer Isosport has acquired Polish plastics specialist Novo Tech's factory in Oradea, western Romania, for an undisclosed price, deal advisor Nestor Nestor Diculescu Kingston Petersen told Snow Industry News earlier this week. Isosport is the world leader in innovative plastic solutions for the ski, snowboard and ...

2022-08-08T07:12:00+01:00

According to the preliminary figures of the National Statistical Institute (INE), Palco23 reports, Spain's industry production index (IPI) for sporting goods has dropped by 13 percent year-on-year for June. This marks the end of a nine-month streak of growth. A consecutive six of those months – December (70.1%), January (43.2%), ...

2022-07-25T14:13:00+01:00

According to an article on the Indian news website Daily Sun, the Bangladesh Garment Manufacturers and Exporters Association (BGMEA) has appealed to the International Monetary Fund (IMF) for support to achieve the country's garment industry's strategic vision of reaching $100 billion worth of garment exports by 2030. BGMEA president Faruque ...

2022-07-25T06:44:00+01:00By Rosarita Cuccoli

The contribution of the sports economy to Italy's gross domestic product (GDP) is around €24.5 billion, namely 1.37 percent of the country's total GDP, and a workforce of 420,000 people, according to a recent report by Istituto per il Credito Sportivo (ICS). The study titled Il PIL dello sport. La ...

2022-07-15T09:02:00+01:00By Susanne Kern

In a new online study, consulting firm McKinsey looked at the current state of textile recycling in Europe – and sees the potential to achieve a significant amount of fiber-to-fiber recycling in Europe by 2030.

2022-07-14T07:02:00+01:00

Outlast Technologies GmbH, the German company specializing in thermal management technical materials, announced the addition of Nick Lane as its new director of sales for the U.S. and Canada, effective July 1. Lane has over 10 years of experience in technical textiles and finishing applications with a strong background in ...

2022-07-14T05:43:00+01:00

Sports retail platform Fanatics is entering into a long-term partnership with Nike to produce fan gear for college sports. The partnership includes a collaboration with Fanatics' college division, which already works with most Nike-sponsored colleges and universities. Beginning by mid-2024, Fanatics will produce nearly all Nike fan apparel for many ...

2022-07-12T15:22:00+01:00

Peloton Interactive announced that it will discontinue all of its own manufacturing operations and expand its current relationship with leading Taiwanese manufacturer Rexon Industrial Corp, a Taiwanese manufacturer with over 50 years of experience. The move is the next step in Peloton's strategy to cut costs, simplify its supply chain ...

2022-06-21T11:44:00+01:00

After talking earlier this year of plans (as reported by our sister publication, The Outdoor Industry Compass) to invest some €220 million in a new regenerated textile fiber factory – though no site had reportedly been found at the time – fashion and textile technology company Infinited Fiber Company now ...

2022-05-25T10:22:00+01:00By Susanne Kern

Since the Vietnamese economy largely relies on the export-dependent manufacturing industry, the country is more exposed to multinational corporations and the global consumer market than any other developing Southeast Asian country says a newly released paper by the Institute for Energy Economics and Financial Analysis (IEEFA). The organization has studied ...

2022-05-23T15:14:00+01:00

Ski company Elan has üublished its efforts in the area of sustainability. As the company still manufactures all its skis at its headquarters in Begunje, Slovenia, with all production phases conducted vertically, the company claims to be able to control and tweak wherever necessary. Since earlier this year, the energy ...

2022-05-11T07:59:00+01:00

The Russian Industry and Trade Ministry has rolled out a 700 million rubles (€9.5m) program to support the import-replacement trend in the domestic sporting goods market. The authorities plan to encourage local companies to replace sportswear, sporting gear and athletic apparel, which are expected to be in short supply due ...

2022-05-10T11:41:00+01:00

The European apparel and textile confederation Euratex has launched an initiative to support the Ukrainian textile and apparel sector by mentoring and supporting economic, industrial and trade relations between EU and Ukrainian companies: the EU-Ukraine Textile Initiative (EUTI). The project seeks to facilitate cooperation between the market players by offering ...

2022-04-07T08:07:00+01:00

Alpex Protection has acquired NT Majocchi, an Italian developer of performance textile solutions for sports and work apparel based in Tavernerio, near Como. Alpex is a French technical textiles manufacturer headquartered in Saint-Chamond, in the Loire department. InnovaFonds, an independent management company, acquired a majority stake in Alpex in October ...

2022-03-29T17:15:00+01:00

New Balance has opened its 80,000-square-foot "Factory of the Future" in Methuen, Mass. for production of its Made 990v5 model. The Methuen plant, which underwent a roughly $20 million renovation, is the company's fifth factory in North America. All five factories contribute to the production of "New Balance Made" sneakers, ...

2022-03-23T08:42:00+00:00

Swiss specialty chemicals provider Archroma, based in Pratteln, has added two new metal-free and acid-free acid dyes into its Nylosan S range. Nylosan Navy S-3R and Black S-3N were specially developed for polyamides and blends, polymers that require a complex dyeing process that is energy and water-consuming. According to the ...

2022-03-18T10:51:00+00:00By Wolfgang Greiner, Jo Beckendorff

Even before the initial problems caused by the pandemic could be solved, the war in Ukraine created new ones. And now, despite all precautions, the Omicron BA mutant of Covid-19 is spreading rapidly in China. The epicenter of infection was the northeastern province of Jilin, on the border with North ...

2022-03-14T09:02:00+00:00

Decathlon and the German Development Agency (GIZ – Deutsche Gesellschaft für Internationale Zusammenarbeit) will be collaborating this year on two joint initiatives to reduce the environmental impact of Vietnam's garment and textile factories. The two joint projects are "Climate Protection through Sustainable Bioenergy Markets in Vietnam" (GIZ BEM) and "Fostering ...

2022-03-02T14:51:00+00:00

Sri Lanka's January 2022 apparel exports reached the highest level for that month in the last five years. This performance demonstrates the underlying strength of the industry, which has recovered from ongoing shocks from the impact of the pandemic over the past two years. Sri Lanka's garment export revenue increased ...

2022-02-10T07:56:00+00:00

The production of sporting goods in Spain recorded a 70 percent increase in December 2021 as compared to the same month of 2020, based on provisional data from the Spanish Statistical Office (INE). The performance also marks the fourth consecutive month of growth in the sector's industrial production index (IPI). ...

2022-02-08T16:30:00+00:00By Claudia Klingelhöfer

For five years, the trial surrounding the collapse of Rana Plaza in Bangladesh was suspended, but now it is to resume on Feb. 16. The eight-story Rana Plaza factory building collapsed on April 24, 2013, killing more than 1,100 people. It housed several textile and other companies, and clothes were ...

2022-02-04T06:02:00+00:00

South Korea-based technical outerwear manufacturer Kido Industrial announced a total investment of more than $36 million in new factories in Dhaka, Bangladesh. Of this amount, the company will invest $31.17 million to establish a new company, Kido Dhaka Company Co, Ltd. In addition, Kido recently acquired an existing garment factory ...

2021-11-16T14:50:00+00:00

Some sports clothing has been manufactured in Romania in the past, especially for Italian brands, but it's not sure whether this is still the case. According to Just Style, Romania's apparel industry is suffering from problems in both its supply chain and its export market. The flow of raw materials ...

2021-06-30T16:38:00+01:00

The Global Sports Innovation Center (GSIC) powered by Microsoft and the Spanish Association of Sporting Goods Manufacturers and Distributors (Afydad) will be forming a joint commission to expand the use of technology in the sporting goods sector, notably in terms of digitalization, and take part in Spain's Development Plan for ...

2021-04-19T17:04:00+01:00

As they are only obliged to publish their results for the first half and the full financial year, some more public Chinese sporting goods companies published an operational update for the first quarter, following up on Anta Sports Products' previously reported excellent post-pandemic figures for the period.

2021-04-14T17:18:00+01:00

Yue Yuen Industrial Corp. reported a 30 percent jump in total revenues to $870.9 million for the month of March as compared to a year ago, when the novel coronavirus pandemic shut down its manufacturing and retail operations in China. Revenues from manufacturing and retailing were up by 12 percent ...

2021-03-30T17:00:00+01:00

Pou Chen, the Taiwanese group that controls Yue Yuen, announced on March 30 that it has decided to shut down temporarily its production of athletic shoes for Adidas and Nike in Myanmar for safety reasons. The local management and essential staff will remain in place for maintenance purposes.

2021-03-24T17:27:00+00:00

Although China is resisting the pandemic much better than other markets, Yue Yen Industrial Holdings ended 2020 in the red, hampered by the global decline in the demand for shoes, especially in the casual segment. The company was strongly impacted by government measures to contain the spread of the disease ...

2021-03-22T17:43:00+00:00

Rising interest in exercise and fitness in China after lockdowns were lifted contributed to improve Li Ning's revenues, which grew 4.2 percent to 14,456.9 million yuan renminbi (€1.86bn-$2.09bn) in 2020. Net income increased by 13.3 percent from the previous year to RMB 1,698.4 million (€218.6m-$246.1m). Excluding a one-time financial gain ...

2021-03-22T17:43:00+00:00

Xtep International Holdings of China recorded a 29.5 percent drop in net income for 2020, down to 513.0 million yuan renminbi (€66.1m-$78.8m), on revenues that inched down by 0.1 percent from the previous year to RMB 8,171.9 million (€1.05bn-$1.25bn). The gross margin declined by 4.3 percentage points to 39.1 percent, ...

2021-03-19T16:59:00+00:00

Shenzhou International, an apparel manufacturing partner of Puma in China, has kicked off a large-scale wind energy project that will supply about two-thirds of the company's electricity needs in China by 2030. Shenzhou already gets some of its energy from a nearby wind farm but it has now agreed to ...

2021-02-09T17:12:00+00:00

Xtep International has plans to establish a new operation center in Shanghai. According to a report in Sportstextiles.com, the Chinese sportswear group has entered into an agreement with a property company to acquire a site covering around 11,000 sqm close to Hongqiao Airport. Xtep will use the new site for ...

2021-01-20T18:12:00+00:00

Li Ning, the famous Chinese Olympic gold-medallist-turned-businessman, is about to take control of the iconic British shoemaker Clarks less than a month after its shareholders agreed in principle to sell most of their shares to a Hong Kong-based private equity firm, LionRock Capital. Li is the non-executive chairman of Lion ...

2021-01-20T17:18:00+00:00

We have already reported on the preliminary results of Anta Sports Products for the fourth quarter of 2020, which showed a significant recovery in retail sales for its flagship Anta brand and stronger growth for Fila and the other brands in its portfolio, namely Descente, Kolon Sport, Sprandi, and Kingkow. ...