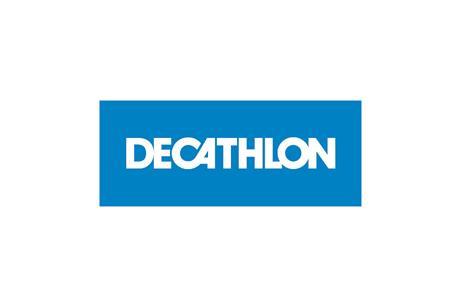 2023-03-31T13:01:00+01:00
Following a successful trial last year, Decathlon is now rolling out its sports rental scheme in all its stores across the U.K. The rental scheme includes bikes, tennis rackets, paddle boards and kayaks. The retailer has committed £1 million (€1.14m) worth of products to the scheme. Decathlon tested the scheme ...
2023-03-30T13:16:00+01:00

Fashion giant H&M Group has sent a letter to EU authorities calling for more progressive chemicals legislation, particularly in relation to the upcoming revision of the Registration, Evaluation, Authorisation and Restriction of Chemicals (REACH) regulation. The paper contains three demands to improve chemicals policy in the European Union: An ambitious ...

2023-03-22T08:30:00+00:00

NPCs are familiar to gamers around the world as mindless characters that populate the backgrounds of video games. They are non-player characters, or NPCs, because no player is in control of them.

2023-03-15T15:52:00+00:00

The Swedish outdoor brand Peak Performance has opened a 180-sqm store in Innsbruck, Austria, with a new retail concept including care and repair services.

2023-03-10T15:47:00+00:00

Under Armour opened its newest brand house in the U.K. at London's Battersea Power Station on March 8. The new brand house features such features as changing rooms with interactive screens that allow customers to get instant support from teammates in the store. The store's design incorporates Battersea Power Station's ...

2023-03-10T13:22:00+00:00

Sport 2000 has opened a flagship store in Mauritius together with its partner, HV Group. The store, located in the Tribeca Mall Mauritius, is also the first to implement the new Sport 2000 multi-category retailer concept with over 30,000 products from more than 20 brands in around 1,000 square meters ...

2023-03-08T16:10:00+00:00

The Deutsche Fußball Liga (DFB) and sports e-commerce giant Fanatics have announced a long-term extension to their existing omnichannel retail partnership. The expanded and extended partnership, encompassing both UEFA Euro 2024 in Germany and the 2026 FIFA World Cup, will see Fanatics retain exclusive global e-commerce rights with the DFB ...

2023-03-07T16:41:00+00:00

Zalando has released its figures for 2022, stating that all financial figures came within the ranges of the updated company guidance despite a challenging economic backdrop. GMV grew 3 percent to 14.8 billion euros in 2022, with revenue stable at 10.3 billion euros compared with a year ago. Adjusted earnings ...

2023-03-07T08:17:00+00:00By James Imam

Snipes often describes itself as an "entertainment event company with a bit of retail." Find out why, and read more on its shop philosophy

2023-02-28T16:23:00+00:00

When it comes to e-commerce in mountain sporting goods Decathlon reigns supreme in Spain. Drawing from Google analytics and data gathered by the SEO company Sistrix, CMDsport has evaluated the performance of the country's top e-tailers with a list of 32 best-selling product types, such as tents, skis, ski boots, ...

2023-02-27T08:12:00+00:00

Nike Inc./Nike Direct is the largest sports retailer in the world, according to the "Global Powers of Retailing 2023" report, which Deloitte has just released. Decathlon takes the 2nd spot, followed by Dick's, JD Sports and Adidas, to complete the Top 5 in the sports retailing sub-category. The Top 250 ...

2023-02-13T14:23:00+00:00

Skechers is planning to open new stores in the Spanish cities of Jerez de la Frontera and Valencia this year, according to Palco23. The store in Jerez will have a surface area of 256 square meters while the one in Valencia, within the Bonaire Outlet shopping mall, will have a ...

2023-02-13T09:38:00+00:00

Peter Buse has been appointed chief operating officer of Snipes, a new role at the Cologne-based sneaker and streetwear retailer. Most recently, Buse held the same role at Momox, from July 2019 to July 2022. He previously worked at Netrada, also as COO, and at Arvato as logistics manager. This ...

2023-02-10T11:03:00+00:00

After reporting 33 percent growth in the EMEA region earlier this week, U.S. brand Under Armour (UA) has announced the opening of three new brand-owned stores in the U.K. over the next few months:

2023-02-10T08:49:00+00:00

Decathlon has signed the Manifesto for Active Mobility, one of four such documents put forth by a public-private joint partnership in Spain called (in translation) The Future of Mobility. (The other three concern multimodal mobility, urban logistics and electric mobility.)

2023-02-03T15:30:00+00:00

JD Sports is leaving South Korea after five years in the market, according to multiple press sources. The decision has reportedly been made in connection with the negative impact of the Covid-19 pandemic.

2023-01-24T16:33:00+00:00

The rollercoaster ride of news and emotions of recent years continues to shape Germans' propensity to buy. However, in its consumer climate survey for January 2023, GfK observes German consumers starting 2023 with a little more optimism. Both economic and income expectations are continuing to recover and are rising noticeably. ...

2023-01-17T11:34:00+00:00

In its fourth sustainability report (available for download here in German), Intersport Germany gives an overview of the projects implemented in the years 2020 and 2021 and provides an outlook on its new sustainability strategy to be published end of January 2023.

2023-01-09T09:09:00+00:00By Bob McGee

This exclusive analysis shows the development in the market capitalization of the top 87 stock-listed sporting goods companies.

2022-12-20T08:10:00+00:00

CEO José Luís Sicre announced at this month's seventh edition of International Padel Days in Barcelona that All For Padel is looking to make good on its slogan, "Not everything's padel," especially when it comes to international expansion. According to CMDsport, the Adidas retail licensee is looking to move into ...

2022-12-13T05:08:00+00:00By Bob McGee

This exclusive, yearly statistic shows the revenue development of the 50 largest sports retailers worldwide.

2022-12-09T09:55:00+00:00By Frank Prenesti

U.K. retailer Frasers Group has defied the economic downturn and revealed a jump in first-half sales and profits, driven by acquisitions, including the takeovers of Missguided and Studio Retail. The business, majority-owned by Mike Ashley, reported a 12.7 percent rise in revenues to £2.64 billion (€3.06bn) in the six months ...

2022-12-09T09:54:00+00:00By Victoria Woollven

ISPO Munich 2022 provided plenty of expert insights into the state of retail as well as predictions for 2023. We summarize the key points.

2022-12-05T16:00:00+00:00

Norwegian sporting goods retailer XXL has announced the appointment of Freddy Sobin as the next group CEO. He is expected to join XXL by May 2023 at the latest. Stein Eriksen, currently serving as interim CEO, will return to his position as CFO when Sobin joins XXL next year. He ...

2022-12-05T15:57:00+00:00

Following the successful launch of Buy Back, Decathlon Germany is expanding its next-day delivery with reduced CO2 emissions to additional cities. This involves the delivery of orders as early as the following day using electrically powered cargo bikes, which save CO2 compared to the usual means of transport, such as ...

2022-12-02T09:07:00+00:00

Black Friday, it seems, has augured better than the second quarter for Deporvillage, which has raised its projections for current-year annual sales to €157 million, according to CMDsport. This would be just shy of the record haul of 2021: €160 million.

2022-12-02T06:54:00+00:00

Base Detall Sport has introduced a new store concept at the 300-sqm flagship it opened at Madrid's Plenilunio mall on Nov. 22, according to Diffusion Sport. As things now stand, the group has ten stores in and around the Spanish capital and 276 Base and Wanna Sneakers stores on the ...

2022-12-02T06:48:00+00:00

On Nov. 24, as planned, Sprinter opened its 203rd Spanish store, a 900-sqm affair at the Plaza Norte 2 mall in San Sebastián de los Reyes, on the outskirts of Madrid. As Diffusion Sport reports, this will not be the last new store of 2022. The company expects to open ...

2022-12-02T05:56:00+00:00By Bob McGee

Zumiez, the global specialty retailer, which sees Europe, Australia, and Canada as its biggest growth areas, suffered a 74 percent drop in operating income to $10.4 million from $39.8 million for the second quarter that ended Oct. 29. Ebit was $9.6 million versus $41.2 million in the year-ago period as ...

2022-11-21T05:00:00+00:00By Bob McGee,

Citing better-than-expected third-quarter results, plans to further realign its brand portfolio and a strategy to move to 300 non-mall locations by 2024, Foot Locker today raised its full-year outlook. The retailer, which has decided to abandon a fourth quarter entry into Japan and exit joint ventures in Benelux and Eastern ...

2022-11-17T15:58:00+00:00By Bob McGee

Alibaba experienced a 3 percent jump in revenues to 207.2 billion yuan renminbi (€28.1bn) from RMB 200.7 billion for the period ended Sept. 30. The increase occurred despite the Covid-19 resurgence in China that depressed consumer demand, currency volatility, higher logistics costs and slowing cross-border commerce.

2022-10-10T11:22:00+01:00

The Austria-based international retailer Hervis has launched a new mobile app that integrates the former Hervis SportsClub (a card-based-only membership tool). The app links the Hervis stores with the digital Hervis world and integrates the online store, making the complete shop assortment available. Further features such as the interactive store ...

2022-09-30T08:15:00+01:00

Tim Wiese, in charge of the e-commerce activities of Sport 2000 GmbH (a subsidiary of ANWR Media GmbH), will be appointed to the management of ANWR Media by the ANWR Group's executive board on Oct. 1. He will lead the company together with Michael Decker.

2022-09-29T09:07:00+01:00

There have been two executive changes at golf and tennis specialty retailer PGA Tour Superstore, as reported by our colleagues at the American edition of SGI. President and CEO Dick Sullivan has become executive chairman and CEO, and chief merchandising officer Jill Spiegel has become president.

2022-09-21T14:23:00+01:00

Sports Direct founder Mike Ashley is renouncing the directorship of Frasers Group and will not be standing for re-election. He will therefore be stepping down at the end of his term, which coincides with the annual general meeting of Oct. 19.

2022-09-21T13:14:00+01:00

JD Sports Fashion says that it has come to an agreement with its former executive chairman, Peter Cogwill, whom it obliged to step down in May after an internal review of its management.

2022-09-20T12:56:00+01:00

El Corte Inglés reported at its annual shareholder meeting in July that sales for the year ended Feb. 28 had reached €12.51 billion, in a year-on-year increase of 22 percent. EBITDA reached €804 million and consolidated net profit €120 million.

2022-09-19T15:28:00+01:00

At the start of this month Sprinter opened two new Iberian stores, in Alcantarilla and Andorra, according to Diffusion Sport.

2022-09-13T09:40:00+01:00

At its annual general meeting in Helsinki, the delegates of the national Intersport organizations voted for Intersport International Corporation's (IIC) new board of management. Rick White was re-elected as an independent IIC board member from Canada. At the same time, Corinne Gensollen (France) and Volfango Bondi (general manager of Intersport ...

2022-08-25T11:38:00+01:00By Susanne Kern

With energy prices skyrocketing and the need to replenish gas reserves before winter, everyone is doing their part, and global energy conservation measures have already been taken in the retail sector. While customer service and satisfaction are top priorities in retail, stakeholders may be reluctant to engage in actions that ...

2022-08-23T07:05:00+01:00

The Association of Golf Merchandisers (AGM) and Elastic Suite, a subsidiary of Emerald Holding, have announced a new partnership that names Elastic Suite as the presenting "Diamond Level" sponsor of AGM's certified retail management program, one of the association's educational resources for golf retailers. AGM, headquartered in Phoenix, Arizona, is ...

2022-08-22T07:58:00+01:00

This interactive chart shows the largest Norwegian sports retailers by revenue in thousand NOK (2020 and 2021) as well as the total market size 2020, 2021 including market shares. This chart can be downloaded as JPG, PNG or PDF.

2022-08-12T07:50:00+01:00

Net income at Planet Fitness was up by 67 percent for the second quarter of this year and by 105 percent for the half, reaching €25.1 million and $43.4 million, respectively. The U.S. gym franchisor and operator's revenues for the quarter and half amounted to $224.4 million (up by 63.5%) ...