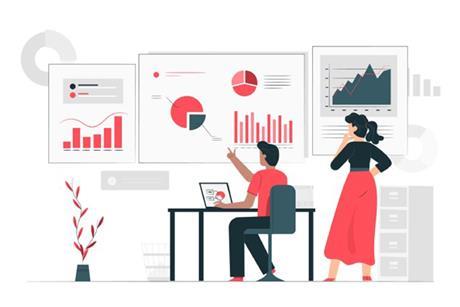 2021-11-24T18:18:00+00:00
The total revenues of the largest sporting goods retailers around the world eked out a slight increase of one percent in 2020 - both in dollars and in local currencies – going up to a level of $106.7 billion. Like the global sports market, which was flat at $508 million ...
2021-11-22T17:09:00+00:00

Hervis Sport, the big integrated Austrian sports retail chain, was presented with the Retail Innovation Award 2021 in the "Best Online Solution" category by the Austrian Trade Association on the occasion of Tech Day on Nov. 18, 2021 in Vienna. The jury was particularly impressed by its newly created option ...

2021-11-19T18:19:00+00:00

Foot Locker reported net income of $158 million for the 13-week period ended Oct. 30, after extraordinary charges of $57 million. Excluding one-time items, the adjusted net income increased by 57 percent to $201 million. The net results compare with $265 million in the year-ago period and $125 million in ...

2021-11-19T18:18:00+00:00

Creating a new position, Foot Locker has promoted Franklin R. Bracken to chief operating officer, and is seeking candidates another new post of "chief strategy, innovation and development officer." According to the company's chairman and CEO, Richard A. Johnson, the new posts will produce "a more streamlined and agile organizational ...

2021-11-19T16:35:00+00:00

Topsports International Holdings, the leading Chinese sports distributor and retailer spun off by Belle International in 2019, reported a decline of 1.2 percent in total revenues to 15.57 billion renmimbi (€2,128m-$2,407m) for the first half of its financial year, ended Aug. 31. The gross margin improved by 2.9 percentage points ...

2021-11-17T18:24:00+00:00

Alibaba has logged another record-breaking Singles' Day, but the year-on-year growth of its sales in gross merchandise volume (GMV) for the event is on the decline. According to the trade publication Sportstextiles, this year's 11.11 Global Shopping Festival, spread over 11 days, brought in for the Chinese e-commerce giant about ...

2021-11-11T10:49:00+00:00

The Swedish sporting goods market rose by 6.5 percent at the retail level during the third quarter as compared to the year-ago period, according to the new SportIndex launched by the Svensk Sportforum last year in combination with HUI Research. While sales at physical stores went up by 4.1 percent, ...

2021-11-10T18:10:00+00:00

Based on a just-launched business plan for the next five years, Decathlon Germany aims to double its turnover to €2.5 billion in terms of gross merchandising value by 2026, compared with projected levels of around €950 million in 2021 and €1.3 billion in 2020. To help achieve this goal, the ...

2021-11-04T15:30:00+00:00

The U.K.Competition and Markets Authority (CMA) issued a new verdict on Nov. 4 confirming its conclusion that JD Sports Fashion must divest Footasylum, the chain of sports fashion stores that it bought in May 2019, as it has resulted, or may be expected to result, in "a substantial lessening of ...

2021-11-03T17:23:00+00:00

Zalando reported a slump in third-quarter profits after cutting prices in response to promotions made at physical stores after Covid lockdowns were completely lifted in Germany and other key markets. While sales rose by 23 percent to €2.3 billion as compared to a year ago, adjusted operating earnings (Ebit) for ...

2021-10-29T15:27:00+01:00

Steve Evers, CEO of Intersport International Corp., tells us that the international retail network of Intersport returned to the 2019 level of €8.5 billion (including VAT) in the first nine months of 2021. The retail sales of the affiliated stores went up by 12.6 percent in the third quarter as ...

2021-10-28T15:51:00+01:00

Delays in deliveries of bicycles continued to negatively affect the sales performance of XXL ASA, whose revenues in the third quarter declined by 4.8 percent to 2,688 million Norwegian kroner (€276.1m-$321.2), with a drop of 4.0 percent on a comparable store basis. As its profit margins were also squeezed, resulting ...

2021-10-22T17:14:00+01:00

JD Sports Fashion has further expended its presence in Europe by acquiring 80 percent of Cosmos Sport, a retailing group that operates 57 stores in Greece and three in Cyprus under various banners, associated with web stores. Of these, 32 are under the Cosmos banner, offering an "elevated sporting goods ...

2021-10-21T17:25:00+01:00

Presenting the results of a large nationwide study by the market research company Regio Plan. Holger Schwarting, CEO of Sport 2000 Austria, confirmed that his cooperative was able to secure market leadership in Austria for the first time in 2020 with a market share of 33.6 percent, followed by Intersport ...

2021-11-30T18:03:00+00:00

JD Sports Fashion announced the appointment of Mahbobeh Sabetnia as a non-executive director and the exit of Heather Jackson, after more than ten years on the board. Peter Cowgill, executive chairman of the JD group, said that Sabetnia is bringing "very relevant digital and e-commerce experience" to the company. Using ...

2021-11-29T17:37:00+00:00

Snowleader, a leading online retailer of outdoor and snow sports products based in the Savoy region of France, has moved to a larger, eco-friendly office of 3,000 square meters at Epargny, near Annecy, while inaugurating a new and bigger automated warehouse at a different site further away at Versoud. The ...

2021-11-26T18:08:00+00:00

With 100 percent of the votes cast in favor of a proposed resolution, a general shareholders' meeting of JD Sports Fashion decided on Nov. 26 to divide each ordinary share of 0.25 pence into five ordinary shares of 0.05 pence. The 5,158,135,745 new shares, all with voting rights, will start ...

2021-11-25T16:59:00+00:00

Indicating that it may develop into a marketplace for other retailers, the Swedish-based Footway Group announced the recruitment of a top manager from the H&M Group, Daniel Claesson, to serve as chief commercial officer, starting next Jan. 1. He acted most recently as chief product office at the H&M Group, ...

2021-11-25T16:58:00+00:00

The Stadium Group, the leading Swedish sporting goods retailer, reportedly opened a Sneakers Point store last May on Nordstan in Gothenburg, but it has already closed it, with no plans to develop further such a concept. According to a spokeperson, five other stores under this banner and a website have ...

2021-11-25T16:58:00+00:00

Intersport France has launched the project for the establishment of a second logistics platform of 84,000 square meters in the area of Château-Renault in the Loire Valley, in collaboration with local authorities. Scheduled to go on stream in 2024, it would employ about 150 people at the start, growing to ...

2021-11-25T16:58:00+00:00

Kickz, the German sneaker and streetwear retailer, is planning a cooperation with a German startup, The Football Club (TFC), that specializes in NFTs. TFC, a Munich-based crypto-soccer-platform that is currently in beta test mode, claims to be the world's first app-based provider of NFT games. Run by Ante Kristo, TFC ...

2021-11-24T18:22:00+00:00

Sprinter – the biggest and more techical sports retail banner within the Iberian Sports Retail Group (ISRG) – confirms that has opened its 173rd physical store and its first one outside of Spain. According to CMDsport, the Sprinter store is located at the Zuidplein mall in the Dutch port city ...

2021-11-23T18:03:00+00:00

Sales grew by 37 percent to £92.2 million (€109.9m-$123.7m) at SportsShoes.com during the financial year ended Feb. 28, 2021, leading to an increase of 118 percent in Ebitda to £12.2 million (€14.5m-$16.4m), but they have flattened lately, indicating that the Covid-19 epidemic was a boosting factor last year. The company, ...

2021-11-23T16:48:00+00:00

Last month, Decathlon began grading the carbon footprint of apparel and shoes sold under its own brands. So far, the French retailer has labeled 63 percent of these products with a score from A to E (best to worst) and with a figure (in kilograms of CO2) calculated to reflect ...

2021-11-22T17:09:00+00:00

Russia's largest online retailer, Wildberries, has reported that its turnover in sporting goods outside its domestic market jumped tenfold between January and October 2021, as compared to the same period of the previous year. Wildberries said in a statement that sporting goods represented the fastest-growing segment in its export division, ...

2021-11-19T16:26:00+00:00

The Alibaba Group cut its guidance for its full financial year after revenues and earnings came in below expectations in its second quarter ended Sept. 30, amid a slowdown in economic growth in China and an ongoing regulatory crackdown on tech companies in the country.

2021-11-16T11:51:00+00:00

Decathlon is the first sports retailer in Germany to have entered into a partnership with a local social impact company, called Share , to support and promote "social shopping." As of mid-November, customers can purchase Share beanies and socks in all Decathlon stores and online. For each item sold, another ...

2021-11-12T18:10:00+00:00

Deporvillage's product catalog has passed the milestone of 100,000 items. Thanks to such lockdown effects as distance work and the spike in online purchasing, home fitness has become a top segment for the Catalonian e-commerce specialist, which was recently acquired indirectly by JD Sports Fashion through its controlling interest in ...

2021-11-12T17:39:00+00:00

Sport 24, the third-largest sporting goods retailer in Denmark, opened a dedicated online store for the Norwegian market on Nov. 8, in time for the Black Friday promotions and the Christmas shopping season. The digital channel already generates about 30 percent of Sport 24's sales, which grew by one percent ...

2021-11-11T15:53:00+00:00

Xero Shoes has inaugurated a European e-commerce website, at www.XeroShoes.eu, starting by offering discounts of 12 to 70 percent for a while. The American brand of "natural movement" footwear produces several models in three categories: performance, casual and sandals. The performance models cover walking, road running, trail running and hiking, ...

2021-11-11T15:52:00+00:00

STAG, the British buying group for independent sports retailers in the U.K. and Ireland, is doing relatively well. The retail members' sales are up so far this year by 30 percent as compared to 2020, which saw a decline of 21 percent in both countries.

2021-11-09T17:02:00+00:00

With over 45 brands, golf pro talks and the presentation of sales tools for golf courts and golf shops, Sport 2000 Austria held its first Golf Fair at the buying group's headquarters in Ohlsdorf. Golf personalities such as Nicole Gergely, trainer of the Austrian national team, the Austrian national player ...

2021-11-08T18:21:00+00:00

The Danish Sportmaster chain has hired five new top managers since the beginning of this year, reporting to Andreas Holm, the company's CEO, to help it to grow online and to open new stores in Denmark as well as in other Nordic countries. The Russian Sportmaster Group, which bought the ...

2021-11-08T18:20:00+00:00

JD Sports premiered a Christmas ad – since posted to YouTube – on Nov. 6 during the airing of the Manchester derby on Sky Sports, where Manchester City beat Manchester United 2 to 0. In it, a young man walks down a downtown street – where all the shop names ...

2021-11-08T16:05:00+00:00

Peter Cowgill, executive chairman of JD Sports Fashion, was reported by The Sunday Times as being under investigation by the Competition & Markets Authority (CMA) over a possible breach of its rules on sharing sensitive information relating to JD's contested takeover of the smaller Footasylum chain in the U.K. The ...

2021-11-03T17:51:00+00:00

Catering to a growing hype for sneakers in Spain, Foot Locker is planning to open its first stores under the trendy Sidestep banner in the country, competing with other foreign banners like Courir, Snipes and JD Sports, and many local banners. The first Sidestep stores are slated for openings in ...

2021-11-02T14:25:00+00:00

Zalando has revamped and relaunched the Zircle app in its home market. German customers of the Zalando marketplace can now return articles of womenswear bought from their fellow customers there. All such items appear in the customers' order history on the app. The new service will be extended to menswear ...

2021-10-28T16:19:00+01:00

Zalando has ordered 20 order picking robots specifically designed for the footwear industry from the German start-up Magazino. Zalando, which has invested in Magazino, initially bought two of the robots called Toru in 2018, before increasing the fleet by an additional six in 2019. Once the latest robots are fully ...

2021-10-27T17:16:00+01:00

Decathlon is about to open two pilot stores in France and Switzerland for a new "Decathlon Mountain" concept that it plans to franchise in about 15 mountain resorts in the two countries. They will be selling only Decathlon products from the retailer's huge range of private label items for winter ...

2021-10-27T17:05:00+01:00

Hans-Hermann Deters, an iconic figure in the German sporting goods market, is planning to leave the position of joint general manager of Sport 2000 GmbH next March 31, after seven and a half years of successful work with the retail organization, where he reinforced its specialist orientation. At the age ...

2021-10-25T17:03:00+01:00

Zalando is launching its Connected Retail program in Italy, offering a reduced commission until the end of the year to the physical retailers that wish to join its online marketplace. Like in 12 countries where this service is already available, the goods will be ordered through Zalando's website and delivered ...

2021-10-22T17:15:00+01:00

JD Sports Fashion has granted performance-based stock options to Peter Cowgill, executive chairman of the company, and Neil Greenhalgh, chief financial officer, under the company's 2021 Long Term Incentive Plan. The options will become ordinarily vested in five years' time, subject to the achievement of certain performance conditions. Cowgill got ...

2021-10-21T17:09:00+01:00

According to the British trade magazine Retail Technology, XXL ASA has begun to use RFID tags to track its inventory. With the help of a Scandinavian firm, Securitas, it has adopted Nedap's iD Cloud platform throughout Norway and plans to roll it out to its 89 other megastores in various ...