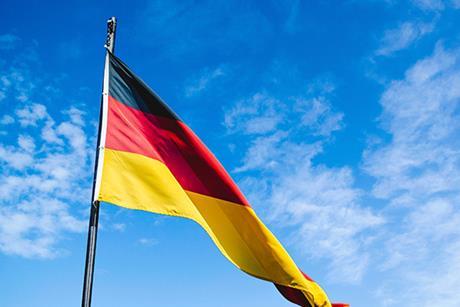 2023-01-24T16:33:00+00:00
The rollercoaster ride of news and emotions of recent years continues to shape Germans' propensity to buy. However, in its consumer climate survey for January 2023, GfK observes German consumers starting 2023 with a little more optimism. Both economic and income expectations are continuing to recover and are rising noticeably. ...
2023-01-17T11:34:00+00:00

In its fourth sustainability report (available for download here in German), Intersport Germany gives an overview of the projects implemented in the years 2020 and 2021 and provides an outlook on its new sustainability strategy to be published end of January 2023.

2023-01-09T09:09:00+00:00By Bob McGee

This exclusive analysis shows the development in the market capitalization of the top 87 stock-listed sporting goods companies.

2022-12-20T08:10:00+00:00

CEO José Luís Sicre announced at this month's seventh edition of International Padel Days in Barcelona that All For Padel is looking to make good on its slogan, "Not everything's padel," especially when it comes to international expansion. According to CMDsport, the Adidas retail licensee is looking to move into ...

2022-12-13T05:08:00+00:00By Bob McGee

This exclusive, yearly statistic shows the revenue development of the 50 largest sports retailers worldwide.

2022-12-09T09:55:00+00:00By Frank Prenesti

U.K. retailer Frasers Group has defied the economic downturn and revealed a jump in first-half sales and profits, driven by acquisitions, including the takeovers of Missguided and Studio Retail. The business, majority-owned by Mike Ashley, reported a 12.7 percent rise in revenues to £2.64 billion (€3.06bn) in the six months ...

2022-12-09T09:54:00+00:00By Victoria Woollven

ISPO Munich 2022 provided plenty of expert insights into the state of retail as well as predictions for 2023. We summarize the key points.

2022-12-05T16:00:00+00:00

Norwegian sporting goods retailer XXL has announced the appointment of Freddy Sobin as the next group CEO. He is expected to join XXL by May 2023 at the latest. Stein Eriksen, currently serving as interim CEO, will return to his position as CFO when Sobin joins XXL next year. He ...

2022-12-05T15:57:00+00:00

Following the successful launch of Buy Back, Decathlon Germany is expanding its next-day delivery with reduced CO2 emissions to additional cities. This involves the delivery of orders as early as the following day using electrically powered cargo bikes, which save CO2 compared to the usual means of transport, such as ...

2022-12-02T09:07:00+00:00

Black Friday, it seems, has augured better than the second quarter for Deporvillage, which has raised its projections for current-year annual sales to €157 million, according to CMDsport. This would be just shy of the record haul of 2021: €160 million.

2022-12-02T06:54:00+00:00

Base Detall Sport has introduced a new store concept at the 300-sqm flagship it opened at Madrid's Plenilunio mall on Nov. 22, according to Diffusion Sport. As things now stand, the group has ten stores in and around the Spanish capital and 276 Base and Wanna Sneakers stores on the ...

2022-12-02T06:48:00+00:00

On Nov. 24, as planned, Sprinter opened its 203rd Spanish store, a 900-sqm affair at the Plaza Norte 2 mall in San Sebastián de los Reyes, on the outskirts of Madrid. As Diffusion Sport reports, this will not be the last new store of 2022. The company expects to open ...

2022-12-02T05:56:00+00:00By Bob McGee

Zumiez, the global specialty retailer, which sees Europe, Australia, and Canada as its biggest growth areas, suffered a 74 percent drop in operating income to $10.4 million from $39.8 million for the second quarter that ended Oct. 29. Ebit was $9.6 million versus $41.2 million in the year-ago period as ...

2022-11-21T05:00:00+00:00By Bob McGee,

Citing better-than-expected third-quarter results, plans to further realign its brand portfolio and a strategy to move to 300 non-mall locations by 2024, Foot Locker today raised its full-year outlook. The retailer, which has decided to abandon a fourth quarter entry into Japan and exit joint ventures in Benelux and Eastern ...

2022-11-17T15:58:00+00:00By Bob McGee

Alibaba experienced a 3 percent jump in revenues to 207.2 billion yuan renminbi (€28.1bn) from RMB 200.7 billion for the period ended Sept. 30. The increase occurred despite the Covid-19 resurgence in China that depressed consumer demand, currency volatility, higher logistics costs and slowing cross-border commerce.

2022-10-10T11:22:00+01:00

The Austria-based international retailer Hervis has launched a new mobile app that integrates the former Hervis SportsClub (a card-based-only membership tool). The app links the Hervis stores with the digital Hervis world and integrates the online store, making the complete shop assortment available. Further features such as the interactive store ...

2022-09-30T08:15:00+01:00

Tim Wiese, in charge of the e-commerce activities of Sport 2000 GmbH (a subsidiary of ANWR Media GmbH), will be appointed to the management of ANWR Media by the ANWR Group's executive board on Oct. 1. He will lead the company together with Michael Decker.

2022-09-29T09:07:00+01:00

There have been two executive changes at golf and tennis specialty retailer PGA Tour Superstore, as reported by our colleagues at the American edition of SGI. President and CEO Dick Sullivan has become executive chairman and CEO, and chief merchandising officer Jill Spiegel has become president.

2022-09-21T14:23:00+01:00

Sports Direct founder Mike Ashley is renouncing the directorship of Frasers Group and will not be standing for re-election. He will therefore be stepping down at the end of his term, which coincides with the annual general meeting of Oct. 19.

2022-09-21T13:14:00+01:00

JD Sports Fashion says that it has come to an agreement with its former executive chairman, Peter Cogwill, whom it obliged to step down in May after an internal review of its management.

2022-09-20T12:56:00+01:00

El Corte Inglés reported at its annual shareholder meeting in July that sales for the year ended Feb. 28 had reached €12.51 billion, in a year-on-year increase of 22 percent. EBITDA reached €804 million and consolidated net profit €120 million.

2022-09-19T15:28:00+01:00

At the start of this month Sprinter opened two new Iberian stores, in Alcantarilla and Andorra, according to Diffusion Sport.

2022-09-13T09:40:00+01:00

At its annual general meeting in Helsinki, the delegates of the national Intersport organizations voted for Intersport International Corporation's (IIC) new board of management. Rick White was re-elected as an independent IIC board member from Canada. At the same time, Corinne Gensollen (France) and Volfango Bondi (general manager of Intersport ...

2022-08-25T11:38:00+01:00By Susanne Kern

With energy prices skyrocketing and the need to replenish gas reserves before winter, everyone is doing their part, and global energy conservation measures have already been taken in the retail sector. While customer service and satisfaction are top priorities in retail, stakeholders may be reluctant to engage in actions that ...

2022-08-23T07:05:00+01:00

The Association of Golf Merchandisers (AGM) and Elastic Suite, a subsidiary of Emerald Holding, have announced a new partnership that names Elastic Suite as the presenting "Diamond Level" sponsor of AGM's certified retail management program, one of the association's educational resources for golf retailers. AGM, headquartered in Phoenix, Arizona, is ...

2022-08-22T07:58:00+01:00

This interactive chart shows the largest Norwegian sports retailers by revenue in thousand NOK (2020 and 2021) as well as the total market size 2020, 2021 including market shares. This chart can be downloaded as JPG, PNG or PDF.

2022-08-12T07:50:00+01:00

Net income at Planet Fitness was up by 67 percent for the second quarter of this year and by 105 percent for the half, reaching €25.1 million and $43.4 million, respectively. The U.S. gym franchisor and operator's revenues for the quarter and half amounted to $224.4 million (up by 63.5%) ...

2022-08-08T09:20:00+01:00

Sales for the first half of 2022 were up by 14 percent year-on-year at Base Detall Sport, according to Palco23. The Spanish buying group's sell-out for the period was up by 10.5 percent. Base attributes this success to the three-part plan – verticalization, digitalization, and expansion – that it adopted ...

2022-08-01T07:32:00+01:00By Bob McGee

Pou Sheng Intl., the retail subsidiary of Yue Yuen, issued a revenue and profit warning for the first half ended June 30, citing persistent Covid-related restrictions in China that impacted consumer traffic and sentiment during the six months.

2022-07-29T14:16:00+01:00

For the first half of the year, Iberian Sports Retail Group (ISRG) has posted sales of €621 million, for a year-on-year increase of 71 percent. A joint venture between Britain's JD Sports (50%), Portugal's Sonae (30%) and the Segarra family (20%), ISRG handles the business of the Sprinter, Sport Zone ...

2022-07-28T14:46:00+01:00

Pádel Nuestro has secured two loans whose total of €2.84 million will go towards acquiring real estate, inventory and other costs associated with opening own stores in Sweden's big cities. The group has six Swedish stores already, all of them franchises.

2022-07-27T15:58:00+01:00

HDE (German Retail Association) and ZIA (Central Real Estate Committee, the umbrella organization of the German real estate industry) have published a strategy paper in which they jointly formulate specific demands to policymakers to prevent a repetition of the past two fall/winter seasons. These include an exemption from lockdowns or ...

2022-07-25T09:41:00+01:00

Under Armour (UA) has opened its first own store in Spain, according to CMDsport. Located at the Westfield La Maquinista mall in Barcelona, the store covers 450 square meters and sells men's and women's apparel, shoes and accessories for fitness, running, basketball and other sports.

2022-07-22T15:34:00+01:00

Updating its June 22 statement on year-to-date results, JD Sports said total sales in the group's like-for-like businesses were 5 percent ahead of year-ago levels through June 30. With the positive result, JD is maintaining a performance outlook that calls for profits before tax and exceptional items for the fiscal ...

2022-07-22T07:54:00+01:00

In January, when we last checked in with the Spanish multichannel sports e-tailer, Deporvillage had wrapped up an 11th consecutive year of growth. Annual revenues for 2021 were up year-on-year by 40 percent. Things have now changed.

2022-07-21T16:11:00+01:00

After last week's resignation of Florian Jodl, Zalando has revealed his successor. Christoph Lütke Schelhowe, a former McKinsey associate principal, will be Zalando's new general manager for the German-speaking markets. Schelhowe has been with the company for almost ten years in different positions, most recently VP, demand – customer acquisition ...

2022-07-20T09:12:00+01:00

Small businesses should now be able to transact business in Instagram chat, Meta, Instagram's owner, has announced. Meta seeks in this way to support businesses that do not have their own Instagram store.

2022-07-18T13:04:00+01:00

Business is brisk in pádel. As Technifibre CEO Nicolas Préault said in our recent interview with him, "Padel is booming as l have never seen a sport boom before."

2022-07-18T13:03:00+01:00

Tennis-Point – a Signa Sports United company, which has set its sights on €13.5 to €14 million in annual sales – will be opening three stores, two of them big, in the last third of the current year. Speaking with CMDsport, its chief executive for Spain, Miquel Just, says ...

2022-07-14T07:01:00+01:00

As reported by BusinessLive, JD Sports has drawn up plans to build a new corporate HQ in Greater Manchester. The proposed 2.3-hectare site is next to the current headquarters and expected to include 8,045 square meters of gross floor area and 172 parking spaces. According to documents filed with the ...

2022-07-13T07:41:00+01:00

Pádel Nuestro – now with a new logo – says that on July 15 it will be opening the world's largest pádel store, a flagship of 500 square meters at 41 Calle María de Molina in Madrid. The customers will be permitted to test racquets before making a purchase. The ...

2022-07-08T07:33:00+01:00

Decathlon and Intersport are setting up bins in their stores in which customers can deposit used sporting goods (textiles excluded), for recycling or other secondary use, according to the French financial paper Les Echos. Both retailers have joined the network of a non-profit organization called Ecologic, and their full system ...

2022-07-06T06:18:00+01:00By Bob McGee

According to SGI Europe's quarterly study of 38 select sporting goods industry stocks, the decline was less than the 16.25 percent average decline in the first quarter of 2022, when 34 out of 36 stocks posted a stock price drop from the end of the fourth quarter. Five of the ...