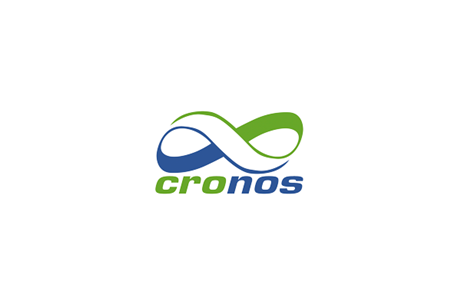 2022-05-26T05:33:00+01:00
According to CMDsport, Deportes Cronos plans to open three stores in Portugal in the first half of the present year, bringing its total to six. And there are plans for more before the year is out, although how many remains unclear. The Spanish buying group is pursuing a policy that ...
2022-05-25T07:03:00+01:00

According to CMDsport, JD will be opening four stores in Andalusia over the next several weeks, raising its total doors in Spain to 88. The first of the four is scheduled for Seville on May 28, and the first store in Alcalá de Guadaira will follow on June 11. The ...

2022-05-24T07:57:00+01:00

Grupo Pádel Nuestro won one of Spain's Internet Prizes (Premios de Internet) on May 17, also known in the country as Internet Day. Established in 1996 by Spain's Association of Internet Users (Asociación de Usuaros de Internet), the award recognizes initiatives, persons or organizations that make good use of the ...

2022-05-23T14:53:00+01:00

According to Reuters, Turkish footwear retailer Flo Magazacilik is reportedly in the midst of negotiations to acquire more than 100 stores that Reebok owns and operates in Russia. The retailer is currently a wholesaler in Russia but does not operate its own stores there in the country. Authentic Brands, owner ...

2022-05-12T06:38:00+01:00By Bob McGee

Grupo SBF, the parent of Brazil's top retail sporting goods chain in Centauro and a distributor of Nike in the South American market since December, reported a 401 percent increase in first-quarter adjusted Ebitda to 185,390,000 Brazilian reais (€31.5m) for the period ended March 31. Operating income came in at ...

2022-05-11T12:31:00+01:00

According to the most recent IMRG Capgemini Online Retail Index, the post-pandemic retail climate is, at last, taking shape. Online sales for the 200-odd retailers tracked by the index are down by 12 percent year-on-year for April. As IMRG puts it, this is a significant improvement from March's year-on-year fall ...

2022-05-06T14:54:00+01:00By Susanne Kern

Adidas and New York-based retailer Foot Locker have announced a new and enhanced partnership "built around product innovation, elevated experiences and deeper consumer connectivity," as the German company states in a press release.

2022-05-06T13:07:00+01:00

Covering four floors on one of Birmingham's main shopping streets, the new Sports Direct flagship store uses roughly 5.500 square meters of retail space. The chain, part of the Frasers Group, has closed its older two-floor store in Birmingham on April 10, while a second Birmingham store is said to ...

2022-04-29T13:43:00+01:00

Decathlon is launching a new television and digital marketing campaign in line with two of its slogans – which translate to "Sport makes the world better" and "Get sport moving." Devised by Havas Media and the BETC advertising agency, the campaign aims to "democratize" sport. Spots of 30, 40, and ...

2022-04-28T10:56:00+01:00

For the first time in the company's history, Sport 2000 has worked out an internationally harmonized brand campaign under the new claim "Home of experts" that rolls out in all Sport 2000 countries this April. With the tagline "Welcome Home" at the heart of the campaign, Sport 2000 aims to ...

2022-04-27T09:38:00+01:00

Fútbol Emotion is under new ownership and management. Meridia Capital has sold the large minority stake it had held since May 2018 to Grupo Tansley, which has now put together a majority stake, wresting control away from the founding Sánchez Broto family. No further details on terms or the size ...

2022-04-26T15:30:00+01:00

Intersport Sweden-owned running shop chain Löplabbet closed its books for 2021 with solid growth and new records. For the year, which has been challenging for everyone in the sector, the development was positive in all of the chain's stores and e-commerce.

2022-04-26T08:25:00+01:00

Decathlon says that the deal it struck in April of last year with Comerso, a digital and logistical anti-waste platform for companies, has resulted in the donation of some 36,000 items of unsold merchandise to various associations. Among these are the French Red Cross and the Recyclerie Sportive, a network ...

2022-04-25T10:38:00+01:00

According to SkyNews, the New York-based Authentic Brands Group (AGB), which owns brands like Reebok, David Beckham and Juicy Couture, is exploring a bid for the London-listed fashion brand Ted Baker, owner of hundreds of standalone stores and concessions globally, that is just restructuring its business after financial torrents in ...

2022-04-20T08:04:00+01:00

According to CMDsport, Padel Nuestro will be inaugurating a flagship in Alcantarilla, which lies just outside Murcia in Spain and is home to the retailer's headquarters. Pádel players, social-media influencers and other celebrities will be present for opening day sometime next month. Another flagship is to follow in Madrid. Padel ...

2022-04-12T10:20:00+01:00

This month Decathlon is advertising its revised French loyalty program, Decat'Club, with a marketing campaign called "Coup de Projecteur," which means something like "slide show" or "film showing." Customers must sign up for a Decathlon account first, and any purchase made through the account will sign them up automatically for ...

2022-04-07T07:28:00+01:00By Bob McGee, Pedro Rodriguez

While global sales reach a new record with €13.8 billion in 2021, France remains the most important market for Decathlon.

2022-03-23T16:53:00+00:00By Eugenio Di Maria

The Singapore-based parent company of the Sportmaster Group, whose eponymous retail chain is the largest sporting goods retailer in Russia, has decided to divest the retail chains that it had acquired in Poland and Denmark in the last years as part of a wider geographic diversification. It already sold its ...

2022-03-21T13:04:00+00:00

According to CMDsport, Decathlon has signed an agreement on inclusivity, equality and sustainability with the Spanish Sports Association (ADESP). One of its programs is to mentor female managers in sports federations, another is to promote the employment of handicapped athletes, and yet others aim to have athletes test Decathlon products ...

2022-03-18T06:39:00+00:00By Claudia Klingelhöfer

The Swedish fashion retailer H&M launched a test for the sale of third-party brands a few days ago. The marketplace is called "H&M with friends." At the same time, there is information that H&M wants to enter the sports market in a bigger way with its own brands.

2022-03-11T16:33:00+00:00By Bob McGee

Elaborating on its recent strong growth outside North America, Zumiez said it intends to open 14 new stores in various European countries in 2022, including two new markets, to take its door count across the continent to 81 locations. They will be branded as Blue Tomato, the European banner of ...

2022-03-02T16:33:00+00:00By Bob McGee

Signa Sports United (SSU), which continues to be hampered by supply chain issues within its full-bike segment, grew first-quarter revenues by 10.6 percent to €213 million due to strong sales gains within its tennis (+43 percent) and outdoor equipment (+20 percent) segments. Excluding sales of full bikes, first-quarter revenues climbed ...

2022-03-01T12:35:00+00:00

According to a survey by the research institute Ifo, supply problems in German retail have worsened again in February. In February, 76.3 percent of overall retailers said they did not receive all the goods they ordered. A month earlier, the figure was 57.1 percent. Among retailers selling clothing, 52.6 percent ...

2022-02-28T05:32:00+00:00By Bob McGee, Eugenio Di Maria

Foot Locker's share price fell by $12.30, or 29.7 percent, on Friday after the retailer told investors that its allocation of key Nike products would decline this year to no more than 55 percent of its overall merchandise assortment by the fourth quarter, adding that its 2022 outlook will fall ...

2022-02-22T15:19:00+00:00By Eugenio Di Maria

JD Sports Fashion indicated a few days ago that it expects to report pre-tax earnings of at least £900 million (€1,074m) for the financial year ended Jan. 29, up from previous guidance of £750 million given in September and £810 million on Jan. 12. On the other hand, the international ...

2022-02-11T17:27:00+00:00By Eugenio Di Maria

The 550-odd stores and websites affiliated with The Athlete's Foot (TAF) around the world raised their sales by 24 percent to a new record of $503 million in the past year, said the Arklyz Group, which acquired the chain from Intersport International Corp. in July, surpassing the originally set target ...

2022-02-10T14:20:00+00:00

Green Room, an experimental design agency based in Birmingham, has partnered with footwear and apparel brand Hoka to develop a new global store concept that has been launched first in China and Southeast Asia. The partnership has developed a community-focused retail concept that will be rolled out in multiple locations ...

2022-02-10T12:04:00+00:00By Heather O'Brian, Eugenio Di Maria

XXL ASA said its revenues declined in January by around 20 percent to 720 million Norwegian kroner (€71.5m-$81.7m), after a "record-breaking" January 2021, as the Nordic sports retailer's monthly sales performance was conditioned by less favorable winter sport conditions in most of the Nordic region as well as an earlier ...

2022-02-02T18:06:00+00:00

Intersport Germany predicts that its retail members will be able to achieve annual growth of more than 5 percent between now and 2025, with significant double-digit growth online, benefitting from the development of the "360° Intersport ecosystem," new omni-channel services and the broad rollout of better store formats.

2022-02-02T18:05:00+00:00

Adidas and Decathlon have decided to jointly organize and finance a program intended to promote sustainability and women's sports in France at the same time. In a first step, Decathlon has started offering customers at its 330 stores in France to drop off 25,000 used sports shoes by any brand, ...

2022-01-28T14:59:00+00:00

Dividing the European market into three regional clusters, Intersport International Corp. (IIC) has established a new set-up that has probably contributed to its relatively good performance in the past year, in spite of differences from one country to the other.

2022-01-28T14:59:00+00:00

Intersport International Corp. (IIC) intends to fine-tune the development and adoption of its own private brands, further raising their share of the affiliated retail members' sales.

2022-01-27T18:05:00+00:00

The high degree of diversification across many businesses, industries and regions again helped the ANWR Group in the pandemic. In 2021, the group increased its total business volume by 11 percent to €19.8 billion, and the financing of centralized settlement operations by its DZB Bank and Aktivbank were the main ...

2022-01-27T17:57:00+00:00

Intersport International Corp. (IIC), which has big ambitions in this area (more on this soon), has appointed Katja Adrienne Erbe as its new General Manager EB Commercial, taking over responsibility for Intersport's exclusive brands from Jessica Mair from the month of March.

2022-01-27T17:19:00+00:00

The past year ended with a bang for Swedish sports retailers. Their total retail sales rose by 20.7 percent year-on-year during the important fourth quarter, according to the quarterly Sportindex produced by the Swedish Sports Forum in collaboration with HUI Research, which is based on a sample of major players ...

2022-01-26T17:30:00+00:00

Signa Sports United (SSU), the world's leading sports e-tailer, reported a 10 percent increase in total revenues to €247 million in the fourth quarter of its fiscal year, ended Sept. 30, 2021, despite supply constraints for full bicycles, as it continued to benefit from resilient consumer demand across its verticals. ...

2022-01-26T16:28:00+00:00

Retail sales grew by 20.7 percent in 2021 to a new record of €12.2 billion (including VAT) for the retailers affiliated with Intersport International Corp. (IIC). In terms of local currencies, sales went up by 19.4 percent for the year, with growth of 20.4 percent in the second half after ...

2022-01-25T18:10:00+00:00

Decathlon has announced the appointment of Barbara Martin Coppola as the group's new CEO, starting in mid-March. The 45-year-old French and Spanish binational will take the place of Michel Aballea, who has held the helm of the world's largest sporting goods retailer since 2015.

2022-01-25T17:21:00+00:00

On Feb. 1, Olaf de Boer will become the new general manager of Euretco Sport, taking the place of Jan Willem Juffer, who is taking a new position as CEO of ANWB Retail. Euretco Sport is the Dutch franchisee for Intersport and The Athlete's Foot, and it runs the Runnersworld ...

2022-01-25T15:13:00+00:00

American Golf, which claims to be the largest golf retailer in Europe, has reported an exceptional 55 percent increase in revenues for the fourth quarter of 2021 as compared to the same period of 2019, indicating that the Covid pandemic has given a strong impulse to the game of golf.

2022-01-24T17:50:00+00:00

We have already reported on Decathlon's partnerships with other retailers, including Fnac in France and Switzerland, Manor in Switzerland and Walmart and Target in the U.S. A Swiss online retailer, Galaxus, has now agreed to offer some of Decathlon's private label products on its own platform, starting with the Swiss ...

2022-01-24T17:50:00+00:00

The concept may be rolled out to other countries at a later stage. For the moment, generalist retailers affiliated with Sport 2000 in Germany who can demonstrate "qualitatively demanding standards" in the focus categories of outdoor, running, fitness or lifestyle can now become part of a new cooperation concept under ...

2022-01-24T17:27:00+00:00

As part of its international expansion, Bike24, a German-based e-commerce bike platform listed on the stock exchange since mid-2021, has launched country-specific webshops in France and Italy, two major European cycling nations. It previously made a similar move in Spain, more than doubling its sales in the country.