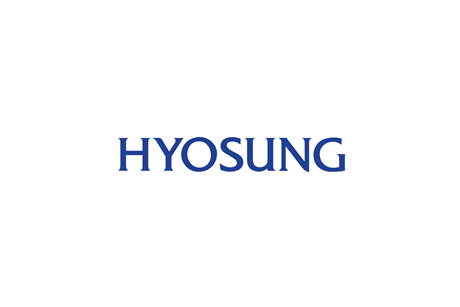 2022-08-18T05:58:00+01:00
South Korean company Hyosung TNC reports success in extracting spandex from corn and commercializing the world's first bio-based spandex. The bio-derived material, Creora bio-based, uses a natural material extracted from corn instead of coal. The material is certified by the U.S. Department of Agriculture and received the Eco Product Mark, ...
2022-08-10T10:15:00+01:00

The Swiss chemical solutions company Archroma (part of the U.S.-based investment firm SK Capital Partners) has entered into a definitive agreement to acquire the Textile Effects business from Huntsman Corporation. Huntsman Textile Effects was in the OIC news lately for its new PFC-free water repellent.

2022-08-05T14:24:00+01:00

The textile technology company NTX, based in Singapore and Shanghai, has completed the funding of nearly $200 million in a C2 financing round led by Centurium Capital, with additional contributions from existing shareholder NRL Capital. Index Capital served as the exclusive financial advisor. According to a company release, the funding ...

2022-08-05T09:16:00+01:00By Alexa Dehmel

Functional Fabric Fair New York – powered by Performance Days® is a trade-exclusive event showcasing the latest trends in fabric development for the functional textile industry and provides a suitable marketplace in the U.S. for sourcing high-performance functional fabrics and accessories. On July 19-20, for the first time in three ...

2022-07-27T08:04:00+01:00

Smart Padel Automation has established a (non-exclusive) partnership with Playtomic to deliver a package of services that could render pádel clubs all but automatic and relieve them of the need for staff.

2022-07-12T07:25:00+01:00

Coats Group, a U.K.-based manufacturer of industrial yarns, has reached a definitive agreement to acquire Texon, a supplier of components and materials for footwear, accessories and apparel for Nike, Adidas and other brands, for an enterprise value of $237 million and a total cash value of $211 million after deductions ...

2022-06-29T09:24:00+01:00

A group of financial institutions, including Lindeman Asia and Lindeman Partners Asset Management, has assumed full capital control of The Lycra Company.

2022-04-01T13:29:00+01:00

YKK has announced that the California-based software service provider WaveOn is joining its network of software partners supporting the YKK's Touchlink fasteners enabled with Near Field Communication (NFC) technology. WaveOn looks to combine its software with the Touchlink hardware to help brand customers create a digital access point that can ...

2022-03-21T07:18:00+00:00By Eugenio Di Maria

While starting up its new shoe manufacturing facility in Solo, Indonesia, Stella International Holdings Limited is already planning to add a second factory to make 15 million pairs a year in the country, following a $120 million investment from its largest client, which represented 34 percent of its revenues last ...

2022-03-18T10:51:00+00:00By Wolfgang Greiner, Jo Beckendorff

Even before the initial problems caused by the pandemic could be solved, the war in Ukraine created new ones. And now, despite all precautions, the Omicron BA mutant of Covid-19 is spreading rapidly in China. The epicenter of infection was the northeastern province of Jilin, on the border with North ...

2022-03-16T17:23:00+00:00By Bob McGee

The annual net income of the world's largest maker of athletic, casual and outdoor footwear hit $115.1 million in 2021 against a loss of $90.8 million in the prior year. Yue Yuen made an operating profit (Ebit) of $175.4 million for the year against an operating loss of $51.4 million, ...

2022-02-03T17:37:00+00:00

Dear Subscribers, I wish to inform you that this is the last Newsletter being published under my own signature. I am finally retiring as Chief Editor of SGI Europe, which remains the main information service of EDM Publications, the company that I founded in 1989, after a long career in ...

2022-02-03T16:57:00+00:00

The Covid pandemic has been responsible for the fact that we have not been able to meet in person at any ISPO trade show for almost two years, and the situation has been particularly challenging for the trade show organizers. In the wake of the many cancellations and digital substitutes, ...

2022-02-01T18:38:00+00:00

Sports brands have already started to charge slightly higher prices on selected products, privileging limited editions and premium or novel product releases. The price increases have been a logical response to a situation where the available demand is outstripping the demand, especially because of high Covid vaccination rates, coupled with ...

2022-02-01T16:33:00+00:00

After 45 years as their owner and founder, Nick Brown has handed over control over Nikwax and Páramo on Feb. 1 to his employees on three continents at the age of 67 by selling the company to a newly formed Employee Ownership Trust.

2022-02-01T16:30:00+00:00

At its annual general assembly, which is usually held at this time of the year before the ISPO Munich show, the World Federation of the Sporting Goods Industry (WFSGI) reported on a successful closing of the year 2021, with positive financial results and the addition of new staff, eight new ...

2022-01-31T09:03:00+00:00By Giovanni Vegezzi

Nice Footwear, an Italian producer of mass and premium sneakers for international brands that went public Nov. 18, announced "substantially positive" first-half results despite the negative impact of the Covid-19 pandemic and rising shipping costs and duties. In the six month ended Oct. 30, 2021, the Italian footwear group reported ...

2022-01-28T12:01:00+00:00

Emerald Holding, the New York-based organizer of the Outdoor Retailer (OR) trade shows and others, has released its first research report about the exhibitors' and visitors' changing expectations that are influencing and shaping the future of the business-to-business (B2B) events industry. The report will be published annually in the future, ...

2022-01-25T14:08:00+00:00

The Gore fabrics division, part of W.L. Gore & Associates, has achieved full compliance with the Global Recycled Standard (GRS) certification for its production sites in Germany and China. GRS is an international, voluntary product standard (issued by the nonprofit organization Textile Exchange) that sets requirements for the certification of ...

2022-01-19T17:54:00+00:00

Polygiene has entered into an agreement to acquire the SteriTouch business of Radical Materials, a U.K.-based company, founded in 2003, that is also operating with the product ranges Konduct, Scopic and Steritype. Its SteriTouch range consists primarily of antimicrobial additives for plastics, paints, coatings, silicone, rubber and textiles. The largest ...

2022-01-19T17:04:00+00:00

Shenzhou International, a major Chinese sports apparel manufacturer that works for Nike, Adidas and other brands, announced that all its factories in the Beilun district of Ningbo City have resumed production after temporary Covid lockdowns were lifted by local authorities. However, the factory closures in the region and others have ...

2022-01-19T17:04:00+00:00

A sales increase in consolidated revenues of 44.9 percent to $405.8 million in the fourth quarter of 2021 is expected to lead to an increase of 35.6 percent to around $1.5 billion for the full financial year, said Stella International, thanks to a continued recovery in orders for its shoe ...

2022-01-14T17:45:00+00:00

Fanatics has appointed Matthew Primack as senior vice president of international development. Based in London, he will responsible for the acquisition of new rights, reporting to Gary Gertzog, Fanatics' president of business affairs. Primack has been work for IMG Licensing for 14 years, most recently as senior vice president, providing ...

2022-01-14T17:26:00+00:00

Messe München, the organizer of the ISPO trade shows, says it lost about €400 million in revenues over the past two years because of the Covid pandemic, but it is optimistic about this year, which will see 54 directly managed events being held inside and outside Germany, particularly in the ...

2022-01-13T16:55:00+00:00

StockX, the fast-growing auction platform for heritage sneakers and other collectibles, has started working on a public offering with Morgan Stanley and Goldman Sachs, said Bloomberg, quoting "people with knowledge of the matter." The report, which could not be confirmed, comes a couple of months after StockX announced its first ...

2022-01-12T11:00:00+00:00

In releasing its monthly revenues, Yue Yuen said it finished the 2021 calendar year with an increase of just 1.1 percent in total revenues to $8,533.4 billion, with a drop of 2.1 percent in December. Calculations indicate that the group's shoe and components manufacturing operations booked a sales increase of ...

2022-01-10T17:36:00+00:00

After about two years of development, Oeko-Tex has produced an "impact calculator" with which textile and leather companies can track their CO2 emissions and water use and share the data with customers, investors, business partners or others. It is available to customers of STeP by Oeko-Tex. Later this year, moreover, ...

2022-01-10T17:35:00+00:00

Mojo Vision, a provider of smart contact lenses based in California, has established partnerships with five connected-fitness platforms: Adidas Running, the German sportswear company's digital-tracking division; Trailforks, a trail-mapping service for cyclists and hikers; Wearable X, provider of smart haptic fitness apparel; Slopes, an iOS, Android and Apple Watch app ...

2021-12-23T15:31:00+00:00

Li & Fung, the leading Hong Kong-based sourcing company, and Maersk, the world's largest container shipping company, have agreed to form a strategic partnership to offer a more comprehensive range of end-to-end global supply chain services by utilizing their respective resources.

2021-12-16T14:44:00+00:00

The board of directors and the management of Polygiene, the Swedish ingredient brand supplier, have set new financial targets for the 5-year period from 2022 to 2026. According to the new business plan, Polygiene should achieve net sales of more than SEK 1 billion (€98.6 million) and an Ebit ...

2021-12-14T17:27:00+00:00

Brands will be able for the first time to take up dedicated partnerships with FIFA around women's football and esports/gaming. The international governing body for football said the new range of partnership packages "will provide more options and flexibility for companies to connect with global football and the biggest cultural ...

2021-12-14T15:39:00+00:00

ISPO has announced the ISPO.com Trend Festival 2022, scheduled from Jan. 17 to Feb. 18, 2022, to celebrate the most innovative products, newcomers and important trends in the sporting goods and outdoor industry. After the strategic move of ISPO Munich's dates from late January to its permanent new date in ...

2021-12-13T18:09:00+00:00

Accelerated by the Covid pandemic, which has reduced the sports brands' budget for national B2B advertising, the number of German retailer-oriented trade publications operating in the German sporting goods market has been cut from three to one over a span of just five years. The Ebner Media Group (EMG) has ...

2021-12-10T10:20:00+00:00

Kapsul Tech has started to market its neck protection device, rebranded as Kapsul, as an ingredient brand. The Canadian company is promoting awareness for the neck as a vulnerable and poorly protected part of the body in a variety of sports, especially among younger athletes, who still have underdeveloped neck ...

2021-12-07T18:43:00+00:00

The mandatory payment of minimum wages to factory workers idled by the Covid pandemic caused Kingmaker to post a negative gross margin for the first half of its fiscal year ended Sept. 30, leading it to report a net loss of 15.5 million Hong Kong dollars (€1.8m-$2.0m) compared with a ...

2021-12-01T15:10:00+00:00

In a second global panel discussion hosted by The Lycra Company, 28 industry experts evaluated the pros and cons of mechanical recycling versus chemical recycling and what is needed to make garment recycling a commercially viable reality. The panelists agreed that chemical recycling is a more promising technology than mechanical ...

2021-11-26T18:07:00+00:00

The Rudholm Group (RH), a Swedish-based supplier of garment accessories, packaging and logistical services for apparel producers, has taken over Euro Brand Management (EBM), a Munich-based company specializing in sustainable packaging and supply chain management solutions in all the segments of the footwear market. Founded in 1951 by the eponymous ...

2021-11-26T18:05:00+00:00

A five-year-old Finnish manufacturer of skis and snowboards, Pusu, has decided to partner with Spinnova, using its sustainable fibers to replace carbon and glass fiber as a durable, composite reinforcement material to go with wood. The company has already started pre-selling the first model of skis made with Spinnova for ...

2021-11-24T10:39:00+00:00

The physical edition of Performance Days – initially planned for Dec. 1 and 2 – had to be cancelled at short notice due to the current sharp rise in Covid infections in Munich. Like already in May, the winter edition of the show will be moved entirely into the digital ...

2021-11-23T16:48:00+00:00

Google has added a tool to its Google Earth Engine to gauge fibers by their geographic effects on the environment (air pollution, biodiversity, greenhouse gas emissions, effects on forestry, water use, etc.) and thereby guide textile brands to reduce the carbon emissions of their raw materials procurement. Developed in partnership ...

2021-11-19T16:36:00+00:00

Addressing the rising demand for more sustainable insole solutions from its customers, U.S. brand OrthoLite is putting its plans announced earlier this year into action, introducing two new sole technologies that elevate the total eco content of the insoles to 57 percent and 50 percent, respectively. The new soles, called ...

2021-11-17T18:40:00+00:00

In a move intended to protect its trademark from infringements on the eve of Black Friday and the Christmas shopping season, Oeko-Tex has revealed a partnership with a Berlin-based software firm, Sentryc, whose AI-based cloud solution scans more than 120 international online marketplaces and all the social media for product ...

2021-11-15T18:22:00+00:00

After discussions with hundreds of exhibitors and retailers, Messe München decided to cancel next January's edition of the ISPO Munich show and to set new dates for that fair and OutDoor by ISPO, making them coincide with the beginning of the ordering cycle for the two main seasons. It described ...