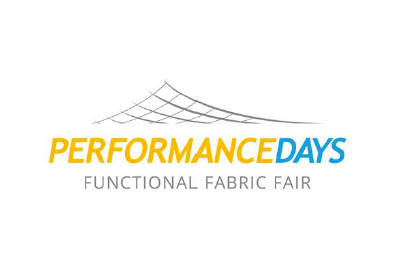 2021-11-24T10:39:00+00:00
The physical edition of Performance Days – initially planned for Dec. 1 and 2 – had to be cancelled at short notice due to the current sharp rise in Covid infections in Munich. Like already in May, the winter edition of the show will be moved entirely into the digital ...
2021-11-17T18:40:00+00:00

In a move intended to protect its trademark from infringements on the eve of Black Friday and the Christmas shopping season, Oeko-Tex has revealed a partnership with a Berlin-based software firm, Sentryc, whose AI-based cloud solution scans more than 120 international online marketplaces and all the social media for product ...

2021-11-15T18:22:00+00:00

After discussions with hundreds of exhibitors and retailers, Messe München decided to cancel next January's edition of the ISPO Munich show and to set new dates for that fair and OutDoor by ISPO, making them coincide with the beginning of the ordering cycle for the two main seasons. It described ...

2021-11-15T17:11:00+00:00

The ISPO Group announced this afternoon that ISPO Munich 2022, originally scheduled for the end of January, will be postponed to Nov. 28-30, 2022. At the same time, it announced that the date of OutDoor by ISPO 2022 has also been moved to mid-June, thus establishing a completely new schedule for all future ISPO trade shows. SGI Europe and The Outdoor Industry Compass spoke with Tobias Gröber, executive director of the consumer goods business unit at Messe München, about the background to this decision.

2021-11-12T18:08:00+00:00

The disruption of the supply chain and the geopolitical situation in China have seriously started to affect Yue Yuen in both of its business segments. Its latest financial update for the month of October showed a year-on-year sales decrease of 21 percent, including drops of 18 percent in manufacturing and ...

2021-11-12T17:39:00+00:00

Ordering cycles throughout the supply chain are being pushed forward by between three and five months, depending on the products. The current supply chain challenges are creating real or potential product shortages that are leading vendors to place earlier and bigger orders with the factories to secure sufficient supplies for ...

2021-11-26T18:07:00+00:00

The Rudholm Group (RH), a Swedish-based supplier of garment accessories, packaging and logistical services for apparel producers, has taken over Euro Brand Management (EBM), a Munich-based company specializing in sustainable packaging and supply chain management solutions in all the segments of the footwear market. Founded in 1951 by the eponymous ...

2021-11-26T18:05:00+00:00

A five-year-old Finnish manufacturer of skis and snowboards, Pusu, has decided to partner with Spinnova, using its sustainable fibers to replace carbon and glass fiber as a durable, composite reinforcement material to go with wood. The company has already started pre-selling the first model of skis made with Spinnova for ...

2021-11-23T16:48:00+00:00

Google has added a tool to its Google Earth Engine to gauge fibers by their geographic effects on the environment (air pollution, biodiversity, greenhouse gas emissions, effects on forestry, water use, etc.) and thereby guide textile brands to reduce the carbon emissions of their raw materials procurement. Developed in partnership ...

2021-11-19T16:36:00+00:00

Addressing the rising demand for more sustainable insole solutions from its customers, U.S. brand OrthoLite is putting its plans announced earlier this year into action, introducing two new sole technologies that elevate the total eco content of the insoles to 57 percent and 50 percent, respectively. The new soles, called ...

2021-11-08T15:54:00+00:00By Frank Prenesti

Polygiene reported a 129 percent rise in third-quarter sales to a record 52.3 million Swedish kronor (€5.2m-$6.1m), with organic growth of 31 percent, as the Covid-19 pandemic continued to drive demand for its anti-microbial products. Ebitda soared in the three months to Sept. 30 to SEK 15.7 million (€1.59m-$1.8m) from ...

2021-11-03T15:41:00+00:00

Nice Footwear, an Italian company specializing in the production and sourcing of sneakers, is being listed on the Euronex Growth market in Milan. The company set a price range of €9.00-€11.00 per share, valuing the company at between €13.5 million and €16.5 million, representing 4.87 to 5.95 times last year's ...

2021-11-02T16:14:00+00:00

Out Of, a young company that recently launched the first electronic lens that adapts its tint to ambient light automatically in less than a second without using a battery, is one of 20 Italian start-ups that have joined Elite, a private market of the Italian Stock Exchange, with the support ...

2021-10-27T13:14:00+01:00

HeiQ unveiled what it calls a potential game-changer for the textile industry on Oct. 26 in a digital presentation. HeiQ AeoniQ is a high-performance cellulose yarn derived from a wide range of natural, carbon-negative sources, including wood pulp and algae. The new fiber is currently advancing to pilot production prior ...

2021-10-25T15:30:00+01:00

The Hong Kong-based shoe manufacturer and retailer Stella International has reported a 27.5 percent year-over-year increase in third-quarter revenues to $439.3 million. The period marked a slowdown from the company's recovery in the first half, due to a tougher comparative basis. In the first nine months of the year, the ...

2021-10-18T12:33:00+01:00

PrimaLoft has launched its first consumer-facing image campaign for its insulation solutions under the headline "Seek the Unseen". The advertising spot wants to inspire users to recognize the surprising emotional moments in life that often pass unnoticed – just like the components of a garment that have an impact on ...

2021-10-14T08:29:00+01:00

Polartec has started a new partnership with Browzwear, a provider of 3D digital solutions for the apparel industry headquartered in Singapore, with seven offices around the world. Browzwear software users will now be able to design and create new styles with Polartec's range of performance fabrics. An internet-based library of ...

2021-10-13T15:49:00+01:00

Yue Yuen's revenues were down by 24 percent to $541.5 million year-on-year in September, with decreases of 22 percent in manufacturing and 25 percent at retail. Total revenues were still up by 6 percent to $6.44 billion for the first nine months of this year. The company relies on Vietnam ...

2021-10-12T15:10:00+01:00

Oceano Surfwear has incorporated Polygiene's Stay Fresh anti-odor treatment into a shirt collection, called Legends, developed in cooperation with a Brazilian surfing champion, Everaldo "Pato" Teixeira. The shirts, says Polygiene, "come with a guarantee that you can wear more and wash less – lightening the load on our planet and ...

2021-10-07T16:57:00+01:00

The Norwegian sporting goods show, Norspo, which was going to take place in Oslo on Jan. 9 and 10, has been cancelled like the one that was going to be held last January. Trond Evald Hansen, general manager of Norspomessen, is now betting that the new winter fair will take ...

2021-10-07T16:57:00+01:00

After nearly three months of halted production, Kingmaker's footwear factory in the Binh Duong Province in southern Vietnam is now ready to restart operations in several phases. The region in which the plant is located has obtained "green zone" status, and over 70 percent of the factory's employees have received ...

2021-10-07T16:04:00+01:00

A Swiss-based supplier specializing in sports preparation and recovery products, Blackroll, is the newest partner of the German Tennis Federation (DTB). With immediate effect, Blackroll will equip all four DTB national bases in Hanover, Kamen, Stuttgart and Oberhaching with products from the areas of activation and regeneration. This is intended ...

2021-10-05T16:58:00+01:00

PrimaLoft has launched an updated version of its PrimaLoft P.U.R.E. ("Produced Using Reduced Emissions") manufacturing technology. Using its proprietary P.U.R.E. technology, originally launched in 2019, it claims to further reduce carbon emissions by up to 70 percent. Three new products featuring the latest version of PrimaLoft's PURE manufacturing technology will ...

2021-10-01T13:42:00+01:00

Pittards, a British leather and leathergoods manufacturer that is a major supplier to the sporting goods industry, returned to profit in the first half and said there are "clear signs" that a recovery from the Covid-19 pandemic was gathering momentum, with orders at their highest level in two years. Pre-tax ...

2021-10-01T13:36:00+01:00

Polygiene has hired Eva Doll as its new customer experience manager for the EMEA markets. Doll has extensive experience in the sporting goods and outdoor industries. She comes to Polygiene with a solid background as a freelance editor and content creator for several sports brands, sports publications and news platforms. ...

2021-09-30T16:07:00+01:00

W. L. Gore & Associates has announced that the consumer unit of its Gore Fabrics Division will introduce the use of expanded polyethylene (ePE) as a new and more sustainable, complementary material platform that will serve as the basis for its future membrane technologies. The new ePE laminates (membrane and ...

2021-09-27T17:11:00+01:00

The European Outdoor Group (EOG) and the ISPO Group have announced this evening (Sept. 27) that the OutDoor by ISPO: Global Summit Edition will not take place as planned on Oct. 5-7. A letter from the president of the EOG, Mark Held, was just received minutes before our daily Outdoor ...

2021-09-22T16:51:00+01:00

Sergio Tacchini Europe has signed a long-term licensing deal with Sugi International for the development, production and distribution of a new line of Sergio Tacchini footwear that will "significantly upgrade the quality and breadth" of the line, while expanding its distribution. The deal covers many countries in Europe, including Russia, ...

2021-09-21T12:48:00+01:00

FootBalance, the Finnish manufacturer of custom insoles, has entered into a partnership with a new investor, London-based IPGL Limited, which has acquired Scope Growth II L.P.'s shares in the company. "FootBalance has during our ownership evolved from a local provider of insoles to become a global category leader in foot ...

2021-09-17T17:20:00+01:00

Messe München, the organizer of the ISPO fairs, says that the success of IAA Mobility, the first international in-person event of the kind in 18 months, proves that major international trade fairs can again be held in Germany like in the past. The show, where the bike sector was relatively ...

2021-09-14T16:56:00+01:00

Nike and other companies are expected to suffer considerable damage from a decision by Vietnamese authorities to extend their strict Covid-19 restrictions in the Ho Chi Minh City region until the end of the month. They were originally scheduled to be lifted on Sept. 15, but the measures taken so ...

2021-09-13T16:37:00+01:00

Expo 2020 Dubai has unveiled its Sports, Fitness and Wellbeing Hub, a 5,400-square-meter space that will offer a large range of free sporting activities and an entire zone dedicated to fitness and wellness. The Hub features a multi-sports area for basketball, volleyball, tennis and netball, as well as a five-a-side ...

2021-09-13T14:18:00+01:00

The Swedish-based Polygiene Group has appointed Sean Tindale as its new chief marketing officer, with effect from the end of September. He is joining in from Vero Moda, a fashion brand owned by the Besteller Group, where he was the global marketing director from April 2020 to June 2021. Before ...

2021-09-07T16:43:00+01:00

While reporting lower profit margins, Shenzhou International warned that its overall annual production capacity will be reduced by one to two percentage points for every 14 days of anti-pandemic measures being taken. The leading Chinese sportswear manufacturer arranged vaccinations for its workers in Cambodia, allowing them to return to work ...

2021-09-06T09:32:00+01:00

Reacting to an announcement that the buying associations that make up the U.S. Winter Sports Market (WSM) show would be moving their event to Salt Lake City starting next winter, Marisa Nicholson, senior vice president and show director of Outdoor Retailer (OR), stated in an open letter that the winter ...

2021-08-31T14:30:00+01:00

Vanessa Hinz, the 29-year-old German biathlon champion, has signed a brand ambassador's contract with Wintersteiger and its brands Bootdoc and Hotronic. Wintersteiger, the Austrian company specializing in ski and bike maintenance machinery, is already an official technology partner of the German national ski teams since 2001. Hinz will mainly promote ...

2021-08-25T16:30:00+01:00

Superfeet has unveiled its Adapt Run collection of insoles, an evolution of Superfeet technology as the new product is more soft and flexible, as opposed to the known firm feel of the brand's insoles. The new cushioned outsoles, designed for runners who want a comfortable stride and insoles that adapt ...

2021-08-23T07:25:00+01:00

Humanoo, an automated B2B digital health platform used by corporations and health insurance companies founded in Berlin five years ago, has completed a $10 million round of funding involving new investors such as Sanitas and Verve and existing investors including Rocket Internet. Switzerland's two largest health insurance companies, the CSS ...

2021-08-19T16:53:00+01:00

More than 1,000 companies operating in various sectors in the Ho Chi Minh City (HCMC) region have managed to keep most of their workers on site, accommodating them in their factories or transporting them from hotels and other lodgings, to help avoid a shutdown of their operations due to the ...

2021-08-17T13:28:00+01:00

Exhibitors and visitors at ISPO Munich and other shows organized by Messe München may be able to work on the internet faster in the future.Messe München has announced that it will join forces with the mobile communication operators Telekom, Vodafone and Telefónica Deutschland/O2 to launch one of the world's most ...

2021-08-13T17:10:00+01:00

Shifting to higher-end products, the world's largest shoe manufacturer managed to raise the average selling price of the products made at its factories by 6.5 percent to $18.37 per pairs in the first half of 2021. This helped Yue Yuen Industrial (Holdings) to expand the gross margin of its footwear ...

2021-08-12T13:04:00+01:00

BlueChip Holdings has launched a platform that allows famous athletes to connect with their fans and build their own brands. As part of the platform, athletes will release personal clothing collections. Each athlete will work with BlueChip designers to curate the logo and brand that best express their unique personality ...

2021-08-11T16:11:00+01:00

"Content is king," says the homepage of sportshop.cloud, a Bavarian start-up that helps more than 500 sports and outdoor brands to collect, process and provide product data, text and content ready to use in their B2B websites. Operated by Zandy Media, which was only founded in February 2019, sportshop.cloud has ...