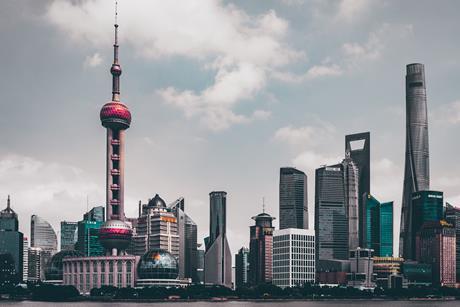 2022-12-08T12:23:00+00:00
China announced a general relaxation of Covid-19 health rules, authorizing patients with mild symptoms and for asymptomatic cases to quarantine at home. Previously, such cases were sent to mass quarantine centers. The National Health Commission also indicated that negative PCR test results would no longer be needed for domestic travel ...
2022-11-22T08:59:00+00:00

U.S.-based insole specialist OrthoLite has introduced Juan Cutina as sales director for its recently launched OrthoLite Cirql division. Cirql – an EVA foam that is plastic-free, recyclable, biodegradable and industrially compostable – is a patented solution for footwear that helps brands and factories to create a circular business. OrthoLite Cirql ...

2022-08-18T05:58:00+01:00

South Korean company Hyosung TNC reports success in extracting spandex from corn and commercializing the world's first bio-based spandex. The bio-derived material, Creora bio-based, uses a natural material extracted from corn instead of coal. The material is certified by the U.S. Department of Agriculture and received the Eco Product Mark, ...

2022-08-10T10:15:00+01:00

The Swiss chemical solutions company Archroma (part of the U.S.-based investment firm SK Capital Partners) has entered into a definitive agreement to acquire the Textile Effects business from Huntsman Corporation. Huntsman Textile Effects was in the OIC news lately for its new PFC-free water repellent.

2022-08-05T14:24:00+01:00

The textile technology company NTX, based in Singapore and Shanghai, has completed the funding of nearly $200 million in a C2 financing round led by Centurium Capital, with additional contributions from existing shareholder NRL Capital. Index Capital served as the exclusive financial advisor. According to a company release, the funding ...

2022-08-05T09:16:00+01:00By Alexa Dehmel

Functional Fabric Fair New York – powered by Performance Days® is a trade-exclusive event showcasing the latest trends in fabric development for the functional textile industry and provides a suitable marketplace in the U.S. for sourcing high-performance functional fabrics and accessories. On July 19-20, for the first time in three ...

2022-07-27T08:04:00+01:00

Smart Padel Automation has established a (non-exclusive) partnership with Playtomic to deliver a package of services that could render pádel clubs all but automatic and relieve them of the need for staff.

2022-07-12T07:25:00+01:00

Coats Group, a U.K.-based manufacturer of industrial yarns, has reached a definitive agreement to acquire Texon, a supplier of components and materials for footwear, accessories and apparel for Nike, Adidas and other brands, for an enterprise value of $237 million and a total cash value of $211 million after deductions ...

2022-06-29T09:24:00+01:00

A group of financial institutions, including Lindeman Asia and Lindeman Partners Asset Management, has assumed full capital control of The Lycra Company.

2022-04-01T13:29:00+01:00

YKK has announced that the California-based software service provider WaveOn is joining its network of software partners supporting the YKK's Touchlink fasteners enabled with Near Field Communication (NFC) technology. WaveOn looks to combine its software with the Touchlink hardware to help brand customers create a digital access point that can ...

2022-03-21T07:18:00+00:00By Eugenio Di Maria

While starting up its new shoe manufacturing facility in Solo, Indonesia, Stella International Holdings Limited is already planning to add a second factory to make 15 million pairs a year in the country, following a $120 million investment from its largest client, which represented 34 percent of its revenues last ...

2022-03-18T10:51:00+00:00By Wolfgang Greiner, Jo Beckendorff

Even before the initial problems caused by the pandemic could be solved, the war in Ukraine created new ones. And now, despite all precautions, the Omicron BA mutant of Covid-19 is spreading rapidly in China. The epicenter of infection was the northeastern province of Jilin, on the border with North ...

2022-03-16T17:23:00+00:00By Bob McGee

The annual net income of the world's largest maker of athletic, casual and outdoor footwear hit $115.1 million in 2021 against a loss of $90.8 million in the prior year. Yue Yuen made an operating profit (Ebit) of $175.4 million for the year against an operating loss of $51.4 million, ...