A New York-based private equity investment firm, General Atlantic, said it is acquiring a 21 percent stake in Gymshark, a fast-growing U.K.-based fitness apparel brand born eight years ago, in a deal that values it at more than £1 billion (€1.11bn-$1.32bn). While the fitness apparel market is very buoyant right now in the wake of the Covid-19 pandemic, the valuation is particularly high for a company whose annual sales reached £250 million (€277m-$330m) lately, according to General Atlantic's press release.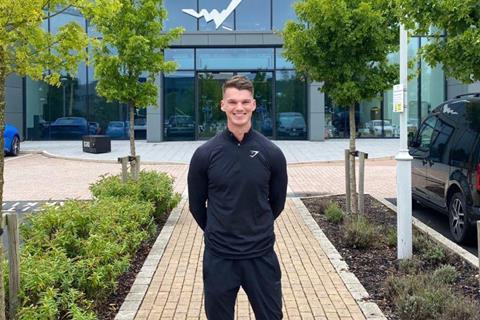 The growth of the company's sales and profits was probably a major factor in determining its market value. A report last year had indicated that Gymshark's sales amounted to only $128 million in 2018, up sharply from $50 million in 2017. In 2016, Gymshark was named as the fastest-growing British company by The Sunday Times. General Atlantic gave no indications about the company's profitability but said it was more recently recognized as the private company with the fastest growth in profits in the U.K.
Its exceptional sales record is being attributed to a clever use of social media, which has pushed the number of the brand's followers to 12 million, reportedly including 245,000 million on Instagram and 168,000 subscribing on YouTube.Some well-known Youtubers like Lex Griffin and Nikki Blackketter act as brand ambassadors. One of the sponsored athletes is Ross Edgley, who was the first person to swim all around Great Britain, covering 1,780 miles, two years ago.
The brand has been particularly successful with its affordable and aspirational fitness apparel among the 16-to-24-year-olds. Its products are sold in more than 150 countries, with the U.K. market now accounting for only around one-third of its sales. Its largest customer base is now in the North America, which has come to represent over half of its sales.
The proceeds from General Atlantic's investment will be used to push the company's international expansion, particularly in North America and Asia. Last year, Gymshark opened a new head office in Solihull, England as well as one in Denver for the North American market, but the U.S. project has been placed on standby necause of the coronavirus outbreak. It also has an office in Hong Kong. The Solihull headquarters incudes a private gym and hosts about 500 "team members."
The company was founded by Ben Francis and Lewis Morgan in 2012, when they were only 19 years old. It started off selling supplements. They and other friends then started to make glothing in a garage in Birmingham. Francis is raising his own stake in the company to more than 70 percent in the framework of General Atlantic's investment. Melis Kahya Akar, head of consumer for EMEA at General Atlantic, will take a seat on the board of Gymshark.
Francis has affirmed his belief that Gymshark has the potential to be to the U.K. what Nike is to the U.S. and Adidas is to Germany. Since 2015, he has been aided by a new chief executive, Steve Hewitt, and by a new executive chairman, Paul Richardson. Hewitt served as commercial director of Reebok for the EMEA region between 2001 and 2006.
General Atlantic noted that Gymshark has given back to its community during the coronavirus outbreak. After gyms were closed, it set up a fund to allow personal trainers to carry out virtual classes on its own platform. It also raised more than £180,000 (€200,000-$238,000) for the National Health System in Birmingham by donating £5 for each selfie of a personal workout uploaded on its platform.
It's the first time that this start-up is getting external funding. Gymshark was advised in the transaction by PricewaterhouseCoopers Corporate Finance, and General Atlantic by RBC Capital Markets.

Picture: courtesy of Gymshark