The alpine ski industry is going through a major generational change as it seeks new avenues of diversification. After the retirement of Jean-Marc Pambet as chief executive of Salomon one year ago and the more recent resignation of the 50-year-old Antonio Dus as CEO of the Tecnica Group, it is now the turn of Bruno Cercley to leave the position of CEO at the Rossignol Group, where he has worked for 16 years.
Vincent Wauters, a 48-year-old executive who did an excellent job with Arc'teryx and Hunter Boots, will join the French company on Dec. 1 with the task of developing the "enormous potential" of its fast-growing apparel line as well as its e-commerce, according to a press release.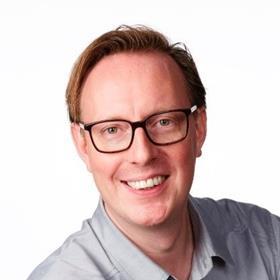 Cercley, who will turn 61 years old on Nov. 9, will remain involved as non-executive president, and he will accompany Wauters for a smooth transition through the first quarter of 2021. He told us that he wanted to take a less operational role at Rossignol, a group in which he is still a minority shareholder, to concentrate on strategic issues. As a minority shareholder in the group, he will remain a member of the board of directors, which is chaired by Hugo Maurstad, representing the group's majority shareholder, Altor Equity Partners.
Cercley said that Wauters is the right person to take Rossignol's apparel collection from €60 million a year to an annual level of about €150 million a year now that it has reached a critical mass that will allow it to generate good profits. This should be possible through the development of its summer line, its international expansion and a further roll-out of direct-to-consumer operations.
Along with the company's own stores, e-commerce already represents around 15 percent of Rossignol's sales of apparel, and the press release notes that Wauters was one of the first employees of Amazon in France. Rossignol's sales of apparel grew by 40 percent in the financial year ended on March 31, taking a share of 20 percent of its total revenues of €370 million.
In particular, Cercley indicates that a further development of its DTC operations would help Rossignol to take a stronger position in the Chinese market, where it has been working already through Tmall and WeChat. Rossignol's operations in China are currently run by an Italian manager, Simone Pompilio, who previously worked for Lululemon.
Wauters worked for Amer Sports for eight years, from 2008 to 2015, starting as vice president of its supply chain and IT. He moved to Vancouver in 2012 to run Arc'teryx – a brand of sports clothing that has a premium positioning like Rossignol in apparel – for almost four years before taking charge of all the apparel operations of the Amer group. The Belgian-born executive then moved to London in 2016 to run Hunter Boots, turning it into a more fashionable brand with a premium positioning and wider range of products, before leaving the post last June.
Cercley is also bullish about Rossignol's development in the bike sector, which generated sales of €30 million in the past season. Orders for Rossignol mountain bikes, which are designed and sourced by its U.S. subsidiary Felt, are up by 80 percent. The group is looking for new investors for a French bike subsidiary, Time Sport. It was supposed to be taken over by its founder, but he has been unable to collect the required funding.
Cercley led the consortium that acquired the nearly bankrupt company in 2008 from Quiksilver, with the financial support of Macquarie Capital, and thereafter turned around the group. He allowed it to regain the leadership in the alpine ski sector and to double its turnover in the ski boot sector while diversifying it into less seasonal operations through organic and external growth.
The group was previously concentrating on snow sports with the brands Rossignol, Dynastar, Lange, Look and Kerma. Besides Time and Felt, it recently added Raidlight-Vertical, most of whose assets were subsequently divested, and Dale of Norway.
Cercley had previously served as general manager of Rossignol from 2002 to 2005, focusing on operations, but left after Quiksilver's ill-fated acquisition of the group to run Coleman EMEA for a couple of years.
Altor Equity Partners, the Nordic investment fund that previously controlled Helly Hansen, acquired a controlling interest in the Rossignol Group in 2013. It would not be surprising if it cashed out at some point, once the apparel and bike businesses take a larger share of the group's sales, generating an Ebitda margin close to the 11 percent rate that its equipment business enjoyed lately. It will be easier to sell it with a relatively young and experienced manager like Wauters at the helm.