The yoga apparel specialist seems unstoppable, posting sales and earnings for the fourth quarter that were at the high end of its forecasts. Lululemon Athletica saw its net income progress by 11 percent from the year-ago quarter to $329.8 million. The gross margin rose by 0.6 percentage points to 58.6 percent, led by occupancy leverage, depreciation and product team costs and gains from currency fluctuations, partly offset by higher shipping costs due to more airfreight and additional warehousing charges.
Thanks to strong gains in e-commerce, and despite disruptions in its stores because of the Covid-19 pandemic, the company managed to boost revenues by 24 percent to $1,729.5 million in the three months ended on Jan. 31, 2021, with a growth of 22 percent in constant currencies. Comparable sales went up by 21 percent, including a surge of 94 percent in direct-to-consumer digital sales, accounting for 52 percent of total turnover, against 33 percent in the previous year's fiscal fourth quarter. However, same-store sales dropped by 28 percent at the company's physical stores due to restrictions linked to the pandemic.
The international segment was a strong point during the quarter, soaring by 47 percent, while North American sales progressed by 21 percent. It will get more attention this year: Lululemon will organize its business outside North America into three geographies: EMEA, Asia-Pacific and China. Each region will have their own specific strategies, its own team and its own management, reporting to André Maestrini, who in January became the company's new executive vice president of international recruiting, based in London, after spending 13 years with Adidas.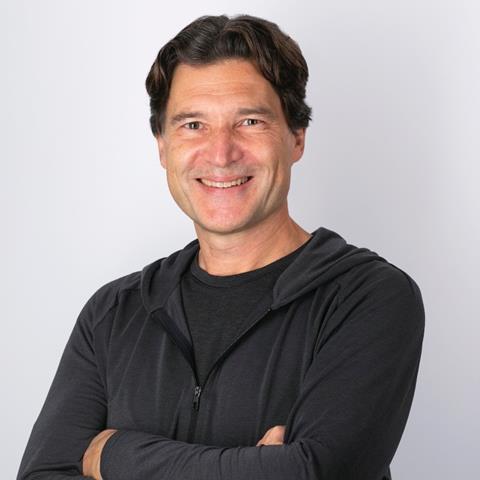 During the past financial year, Lululemon's international sales climbed by 31 percent, well above the 8 percent growth recorded in North America, but the international segment still accounted for only 14 percent of the total turnover.
The brand remains committed to its "power of three" growth plan, including doubling revenues from men's styles, doubling e-commerce and quadrupling international by 2023.
Performance styles proved more popular than casualwear for the brand in the latest quarter, rising to 67 percent of the sales mix. In the women's segment, comparable sales advanced by 20 percent, with strength across all categories, boosted by the addition of plus sizes. The men's segment was driven by core styles of shorts.
Overall, the demand for Lululemon apparel remained strong in the fourth quarter, as many consumers had to exercise at home due to the rise of distant working and the fact that many gyms remained closed. The management indicated that it is planning to launch its first line of footwear in early 2022. It is also focused on technical activewear, as a way of keeping the brand relevant to consumers during the pandemic.
The management pointed to the strong performance of Mirror, the home fitness start-up that sells a wall-mounted mirror for streaming workout classes, which it acquired in June 2020 for $500 million. Its growth accelerated in the fourth quarter, helping to generate around $170 million in revenues for 2020, including the period prior to the acquisition.
Mirror's revenues are expected to increase by 50 to 65 percent to a range between $250 million and $275 million in 2021.The group will continue to leverage the Lululemon ecosystem to raise awareness about Mirror, expanding its shop-in-shop strategy for the brand to more than 200 locations in North America this year.
Lululemon is offering live classes across several workouts and its members are taking on average six different types of workouts each month. The company will invest further in connected fitness by adding more live classes across more workout options, while also investing in storytelling and the overall guest experience. It will rise the number of Mirror production studios from three to five by the end of the year. It now has 15 instructors on Mirror, and plans to add up seven more.
Home workouts are here to stay after the Covid-19 pandemic is over, according to Lululemon's management, which feels that the Mirror platform is offering the kind of versatility that single-movement machines cannot match. Mirror's users perform on average six different workouts per month.
The management recalled that Lululemon has accelerated its investments in e-commerce, including website enhancements, building the omni-channel functionality, and increasing fulfillment capabilities. On the other hand, the company opened eight stores and closed two during the quarter, ending it with 521 doors.
For the full financial year ended in January, Lululemon's sales gained 11 percent to $4,401.8 million, while net income declined by 9 percent to $588.9 million, as compensation expenses related to the acquisition of Mirror reached $29.8 million. E-commerce surged by 101 percent to account for 52 percent of revenues, against 29 percent in 2019. However, brick-and-mortar retail sales plunged by 34 percent. The gross margin inched up by 0.1 percentage points to 56.0 percent, but operating expenses grew by 21 percent. The total number of stores rose by 30 units.
The management expects to reach revenues of $5,550 to $5,650 billion this year, while net income is expected to reach $809 million. It will test same-day delivery from stores in nine key markets. Some 40 to 50 new store openings are planned worldwide. On the product side, new fabrics and assortment extensions will be unveiled as part of its "Science of Feel" collection, including a new running line for men and women.