Spanish Sport Association, AFYDAD presents its new study on the sporting goods sector in 2019
The study places special emphasis on the specialist and multi-product channel and answers questions such as: What points of sale are there currently in Spain and how have they evolved? What are the main distribution channels? What are the main sell-out figures? The turnover of the sector, the evolution of Played Sports, the expenditure per capita on sports are also the object of analysis in this study, which concludes with a forecast of the main trends in the sector for the coming years.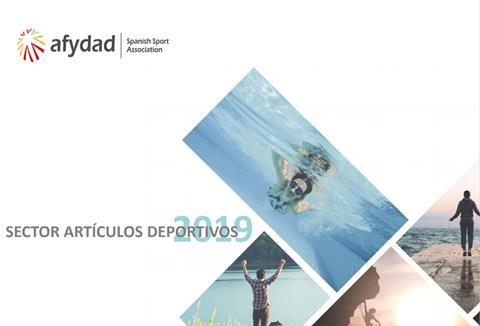 Beyond the analysis of the main data, the study also flags up a paradigm shift in brand-commercial relations. In the short and medium term, brands must be prepared to offer omni-channel services, designing 360º strategies that offer such a satisfactory experience to their customers that they become brand influencers.
The study is available for free for the association members of AFYDAD. Non-members can purchase the study for 750€. Please note that the study is only available in Spanish language.
If you have questions regarding the study, please get in touch with:
Marta Mercader
Office: +34.934.516.777
mmercader@afydad.com
www.afydad.com
About AFYDAD
AFYDAD, Spanish Sport Association, is a national trade association representing all the sports sub-sectors, within the Sports Industry. The association is a professional non-profit organisation, focused on all companies, including: manufacturers, distributors and wholesalers dedicated to all sports, equipment and apparel.
AFYDAD is an active member of FESI, the Federation of the European Sporting Goods Industry, enabling us to stay abreast of the latest news and to influence any laws and regulations created within the EU in relation to the sporting goods industry.