Intersport Sweden-owned running shop chain Löplabbet closed its books for 2021 with solid growth and new records. For the year, which has been challenging for everyone in the sector, the development was positive in all of the chain's stores and e-commerce.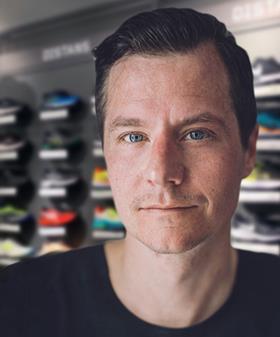 In 2021, Löplabbet, Sweden's largest chain of running stores, had fewer visitors in the brick-and-mortar stores, but of those who came, more wanted to shop, said Stellan Kinell, head of Löplabbet. With strong sales growth for the chain, sales revenue landed at SEK 109 million (€10.5m), an increase of 14.4 percent and a profit improvement of 12.8 percent. On a same-store basis, sales grew by 11 percent and 19 percent in e-commerce. "The fact that we at Löplabbet continue to break new records in 2021 is really gratifying," commented Kinell. "The year was far from easy with all that the pandemic brought, but we have managed to focus in a structured way and with forward-thinking."
In addition to the good results, Löplabbet has developed several initiatives to strengthen its operations further. For example, the development of its technical omnichannel platform makes the stores' inventory available for e-commerce, which, according to Kinell, has made the chain more dynamic and offers customers greater choice.
Löplabbet is optimistic about the future and embraces the challenges and opportunities of 2022. The health trend continues, and customers are more active in deciding what and where they shop. As the market leader in this segment in Sweden, Kinell feels his company has a certain responsibility. "We have been in business since 1984 and will continue to bring our expertise and provide a shopping experience that meets customer expectations. It is wise to be at the forefront to further strengthen our position. We know where we are, but also where we are going. We believe in our future, and the whole company is motivated for this year."