The Association of Pickleball Professionals (APP) has released its Pickleball Participation Report on the status of its sport in the U.S. If the "nearly 2,500 nationally representative adults" (over the age of 18) are, in fact, representative, pickleball is getting big.
Pickleball on the rise in the U.S.
From August 2021 to August 2022, some 14 percent of adult Americans (36.5 million people) played pickleball at least once, 8.5 million people (just shy of the population of New York City proper) played pickleball eight times or more, and 45 percent of the 36.5 million total players were planning to play more often in the next six months than in the previous six months.
"The first of what will be our annual APP Participation Report clearly shows that Pickleball is not only America's fastest-growing sport, it is growing much faster than anyone really thought," said the APP's chief marketing officer, Tom Webb. "Now, pickleball has to be viewed as one of America's favorite sports."
"In 2020, a pandemic year, previous reports stated that over four million people picked up a paddle to play pickleball, with that number reportedly growing to over five million in 2021," Webb continued. "Those numbers appear to have been conservative."
Last year pickleball became the official sport of the state of Washington, on whose Bainbridge Island the sport was created in 1965, according to both the USA Pickleball Association and Forbes. By the association's estimate, there were 4.8 million players in the U.S. about a year ago, when the Sports & Fitness Industry Association (SFIA) once again declared pickleball the fastest-growing sport in America. Back then, it had been growing at an average rate of 39.3 percent since 2020, when the Covid lockdowns brought out its advantages. In Forbes's summation, "the game can be played on makeshift courts in driveways and on sidewalks."
American impediment to a Spanish phenomenon
The International Padel Cluster (CIP), in its own statement on the APP's report, makes a similar point.
"What's really surprising about this sport that's so popular on the other side of the Atlantic," the CIP observes from Spain, "is that, although it gained among all age groups, it has taken hold especially with seniors, who see pickleball as a fun, healthy and, above all, accessible sport. Nothing that pádel isn't, for sure. They're two very similar sports in their advantages – easiness, sociability, fun – whose main difference is probably the investment required to build a court, which is five to 20 times greater with pádel."
Pádel has been slow to catch on in the U.S., but, the CIP notes, it was equally slow in markets where it has now taken off. The CIP believes that in the U.S., however, pickleball serves as an impediment, holding the similar game of pádel in check. The Spanish game is most popular there in big cities "with many inhabitants of Hispanic descent, but in most of the country nobody knows exactly what pádel is." But the CIP sees reason to hope. Pickleball "could turn out to be a perfect ally" to pádel, precisely because the games are so similar.
The American scene
Perhaps the most common picture of American sports in the European imagination is of the so-called gridiron of American football, the field on which, even during blizzards, burly men in big pads and barred helmets clash for about three hours.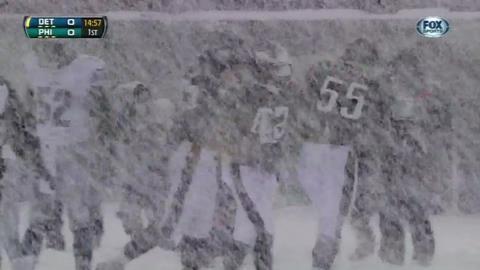 And, of course, there's the quintessentially vernal game of baseball, for decades known as America's pastime, and for which Latin America and Japan have long been supplying excellent professional players.
According to the U.S. Census Bureau, however, the everyday reality of sports in the U.S. is other.
Most common sports and exercise activities in the U.S. (2011–15)
Sport or exercise activity
Percentage of total Americans age 15 and up*
Extrapolation: total Americans age 15 and up (thousands)
Walking
30.4%
77,576.8
Weightlifting
8.9%
22,711.6
Running
8.8%
22,456.5
Using cardiovascular equipment
8.7%
22,201.3
Swimming, surfing, water skiing
7.3%
18,628.7
Basketball
3.5%
8,931.5
Cycling
3.1%
7,910.8
Golf
2.9%
7,400.4
Yoga
2.4%
6,124.5
Aerobics
1.7%
4,338.2
Bowling
1.6%
4,083.0
Soccer (football)
1.5%
3,827.8
Dancing
1.2%
3,062.2
American football
1.1%
2,807.1
Baseball, softball
1.1%
2,807.1
Racquet sports
1.0%
2,551.9
Hiking
0.9%
2,296.7
Rollerblading
0.6%
1,531.1
Volleyball
0.6%
1,531.1
Skiing, ice skating, snowboarding
0.5%
1,275.9
Equestrian sports
0.4%
1,020.7
Martial arts
0.3%
765.6
Hockey
0.2%
510.4
Gymnastics
0.1%
255.2
Wrestling
0.1%
255.2
* Data based on the approximately 18 percent of persons age 15 and older who engaged in any sports or exercise activity on an average day.
** From a total 15-and-up population of 255,187,000 (source: U.S. Census Bureau).
Source for columns 1 and 2: U.S. Bureau of Labor Statistics
The top sport or exercise in the States is, by a wide margin, walking, which more than 30 percent of Americans aged 15 and up practice. The next three – weightlifting, running and mechanically assisted cardio – each hover near 9 percent. The most-played sport with a revenue-rich professional league attached to it is basketball, at 3.5 percent, or 8.9 million American players.
Football is 14th on the list, practiced by 1.1 percent of the group, or about 2.8 million Americans. This presumably comprises both flag and tackle football. Baseball, in combination with softball, draws an equivalent 2.8 million. Softball is a traditional favorite among corporations, which fields employee teams and is played professionally by women. Because of its difficulty, baseball tends to be played by motivated boys and professionals, although its informal variant, stickball, was until recently a favorite on the street.
Anyway, only after these, in 16th place, do we find racquet sports – tennis, racquetball, squash, pickleball and the rest – played by 1.0 percent of the 15-and-up group or 2.6 million Americans.
Spectator sports, however, are a whole other ballgame. According to Gallup's latest figures from 2017, American football draws the biggest audience (37%), followed by basketball (11%), baseball (9%) and what the rest of the world calls football (7%).
The European racquet scene
As we reported in May of last year, a study by Monitor Deloitte and Playtomic suggests that pádel could soon surpass tennis as Europe's top racquet sport and become one of the most popular sports in the world.
The number of European pádel clubs rose by 181 percent from 2016 to 2021 and was at the time nearing 8,000. Courts have tripled in number since 2016 to nearly 27,000. In about three and half years, there should be 67,000 in Europe, with European investments of about a billion euros.
In number of courts, pádel has already outstripped tennis in Spain, Sweden, Portugal and Finland. No country had more pádel clubs or courts than Spain in 2021, but that seems temporary state of affairs. Pádel's recent growth figure in Spain was 13 percent, but it's in the triple digits in Italy, Sweden, Norway, Denmark and Finland.
Europe's favorite spectator sport is, of course, football. The runners-up are difficult to determine, as there appear to be no good statistics for the Continent as a whole, but they are probably (in no particular order) basketball, cricket, handball, rugby and ice hockey.
Details on the APP report
The APP was founded in 2019 and is the "first and only tour officially sanctioned by USA Pickleball," the sport's national governing body. The 2023 tour has 16 tournaments scheduled, along with an International and Collegiate Series.
The APP commissioned its participation report from YouGov, a data analytics company with headquarters in London and some kind of standing arrangement with the eight million members of its "proprietary panel," spread between Europe, North America, the Middle East and Asia-Pacific. The company maintains an "affiliate panel" in Russia and Japan. Elsewhere on its website YouGov says it draws on 22 million registered panel members.