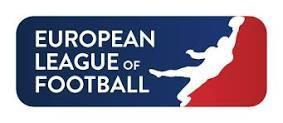 After the Zeitfracht Group was already presented as the main partner until 2024, the group's Adler Mode brand will also be integrated into the sponsorship portfolio of the European League of Football (ELF) as a main sponsor of the leading European American football league. Adler operates more than 130 fashion stores with large sales floors in Germany, Austria, Switzerland and Luxembourg. The fashion chain's stores have been selling mainly its own products since 1948, but also popular third-party brands.
Also on board as main sponsor is the Zeitfracht subsidiary Leysieffer. The manufacturer of confectionery products was founded in 1909, selling its products in six own stores and bistros at airports throughout Germany.
Zeitfracht is a third-generation family business based near Berlin with around 6,000 employees. The group has been a shareholder of the 2021 champions Frankfurt Galaxy and supports the franchise with Adler Mode, Leysieffer and another one of its subsidiaries, Speedlink, a manufacturer of gaming, PC and console accessories. Zeitfracht Group also owns the McTrek outdoor retail chain, which is also a jersey sponsor of Frankfurt Galaxy.
In June this year, ELF will enter its third season, for the first time with 17 teams from nine nations. Alongside Berlin Thunder, Hamburg Sea Devils, Frankfurt Galaxy, Cologne Centurios, Leipzig Kings, Rhein Fire and Stuttgart Surge (all Germany), Vienna Vikings and Raiders Tirol (both Austria), Barcelona Dragons (Spain) and Panthers Wroclaw (Poland), there will be six newcomers joining the league: Munich Ravens (Germany), Milano Seamen (Italy), Helvetic Guardians (Switzerland), Fehérvár Enthroners (Hungary) and teams from Paris (France) and Prague (Czech Republic).