Gym+Coffee, an Irish brand of athleisure clothing and accessories for women and men, was founded by three friends in 2017. The company has six "Clubhouse" stores in the Republic of Ireland and two in the U.K., which are also meant to serve as local community hubs. It also sells its products in the rest of Europe, Australia and North America through its online store, www.gympluscoffee.com. As part of the new EDM Interview Series, Diarmuid McSweeney, co-founder and chief marketing & community officer, answered a few questions to help us get to know the brand better.
SGI: How did the idea and concept for the company come about?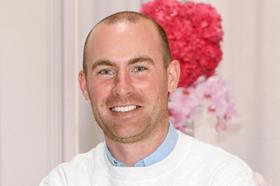 DM: Gym+Coffee was launched in 2017. Me, Niall and Karl [co-founders] had spent time living in Australia and California and loved the active lifestyles of those places. Back home in Ireland, we noticed lifestyles were changing there, too: People were making the corner cafe and Ireland's stunning natural landscape the new social hubs. We believed there was an opportunity for a new brand to be the uniform of this new active lifestyle, so G+C was born. The passion behind the brand is to encourage people to "Make Life Richer" by socializing around exercise.
SGI: How does your business model work?
DM: We are a direct-to-consumer brand based in Dublin and don't sell to retailers. We have four websites for different regions of the world and we ship to approximately 50 countries. We also have seven physical stores (five in Ireland and two in the U.K.). We plan to launch two more U.K. stores in the next 12 months.
The DTC model is a fundamental part of our overall strategy. Having a personal relationship with our community has allowed us to be more agile in challenging times and allows us to speak one to one to the people. Equally important, it gives us data in real-time about what is going on with the business across the board. That has been invaluable over the last 15 months in particular.
SGI: How did you manage the financing of the company (equity/external capital)?
DM: Getting G+C off the ground was the hardest part. As co-founders, we put our life savings into it on day one. In 2018, we did a small round of investment which allowed us to expand the business to the next stage. Since then, we have been able to engage with banks and debt financing as the company has become stronger, which is a massive help. In April of this year, Niall Horan came on board as an investor and an advisor to the brand, which once again allows the brand to take the next step in its growth. We aim to have our next round of investment in early 2022.
SGI: What were the biggest difficulties and hurdles you had to overcome on your journey?
DM: We are four years old, and in that short time, we have experienced all the challenges of a startup as well as once-in-a-lifetime events like Brexit and a global pandemic. Starting a business and gaining some momentum is hard enough without those additional challenges coming our way, but it has been an amazing journey.
The most significant challenge for us over the last few years has been supply chain and logistics. With the business growing at approximately 300 percent every year, we have always played catchup with the growth. At peak times, that has led to some delays on delivery timelines for our customers, but we made some innovative changes to the supply, which allowed the business to flourish. As we come out of Covid in a stronger position, we are investing heavily in our supply chain, logistics and IT infrastructure.
SGI: What are currently your biggest challenges?
DM: Our biggest challenge right now is recruiting new people onto the team in a fast enough manner. We have a unique culture internally, which everyone on the team loves, and so we are very protective of that. As the business is expanding rapidly, we have a major need to recruit people in existing areas to allow us to do more and in new areas where we currently have a gap in expertise and experience. The challenge right now is to balance that urgent need with the importance of adding people to the team who contribute to the strength of the culture.
SGI: What are you doing to expand brand awareness further?
DM: We are always looking at ways to grow our community. We do a lot to highlight the amazing people in our community, whether they are weekend hikers, sunrise sea swimmers or athletes hoping to compete at the Olympics. The message that really seems to connect with people is that these are people just like all of us who want to live a richer life. There has been a real authenticity about how our community has grown in the last few years. Right now, our focus is on expanding that internationally. So we use several digital channels to connect with the right audiences across the US, the UK and Australia.
Our awareness grew a few weeks massively with the announcement of Niall Horan coming on board as an investor in the business. It was a huge boost of confidence to have someone of his profile back the business –he has a global fan base and it has been amazing to introduce the brand to all of those people over the last while.
SGI: What qualities do you think are most important to be successful in marketing?
DM: People don't care about brands, but if they see a brand that has true values and behaves authentically consistently, they will allow it into their lives. We are passionate about building a community around the idea to Make Life Richer. To do that, we think you need great gear, inspiring people and amazing things to do. We try to provide all of those things as much as possible. We said that on our launch day four years ago and we keep saying it now. How we say it might change as we grow, but the core message never changes.