Peter Knoll, a former manager of the ISPO trade show in Munich, has left Boardriders, where he was most recently general manager for Germany, Austria and Switzerland. The 55-year-old executive says his departure was mutually agreed due to differing views on organizational and strategic changes within the company. His position has not been refilled but assigned individually in the countries. Tim Meininghaus in Munich serves as Boardriders' central contact for the GAS region.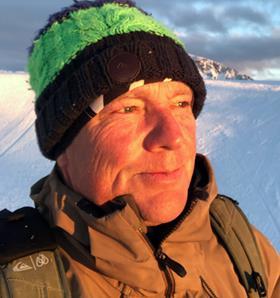 Knoll joined the former Quiksilver in 2006, after he helped launch the former ISPO Russia show, and built up the company's directly managed Russian business from Munich. He was also made responsible for Germany, Austria and Eastern Europe. In 2007, he moved to the group's European office in France and took over the management of the Quiksilver brand as general manager for the whole EMEA region. Due to its acquisition (2005) and sale (2008) of the Rossignol Group and the global financial crisis in 2008, Quiksilver came under financial and organizational pressure and witnessed the first financial investors entering the business. In 2009, Knoll returned to Munich and took over the management of all the group's brands for the GAS region, navigating through group's Chapter 11 bankruptcy in the U.S. in 2015, which resulted in the sale of the company to a consortium led by Oaktree Capital Management. The group was renamed Boardriders in 2017. When it acquired the Billabong Group in 2018, Knoll became responsible for all of the group's brands – Quiksilver, Roxy, DC Shoes, Billabong, Element and RVCA – in the GAS region.
Before joining Quiksilver, Knoll ran ISPO in Munich from 1996 to 2005 and was responsible for launching the trade show's spin-offs in China and Russia. Under his leadership, the show underwent fundamental changes – including the introduction of the ISPO Awards and ISPO BrandNew, the modernization of ISPO's product segments and corporate identity in the wake of the emergence of new industry trends and action sports, and a revamp of the show's overall communications strategy, which also included a first live webcast from the trade show in 2000.
Knoll told SGI Europe and the Outdoor Industry Compass that in times of Covid-19, he is now "managing the family office" – supporting his family and his elderly parents – for the time being. Since November 2020, he has also been treasurer of www.chanceforchange.online, a non-profit which he co-founded in Bali last year to help people help themselves in Indonesia.