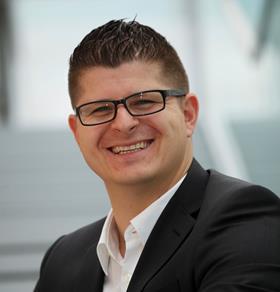 On May 1, 2022, Dominik Solleder will become the new co-managing director of Sport 2000 GmbH, the Sport 2000 licensee for Germany, Switzerland and the Benelux countries, alongside Margit Gosau. Hans-Hermann Deters, in this position since 2014, will leave the company on March 31.
The board of directors of the ANWR Group has subsequently hired Solleder, who has been a member of the management board at team sports company Uhlsport since 2015, where he was responsible for all sales activities of the Uhlsport, Kempa and Spalding brands. Before that, he worked for Erima for eight years, including 3.5 years as managing director. In his new role, he will take over the Teamsport and Outdoor division as well as the group of key account retailers from Deters.
Gosau will continue to be responsible for the Running and Winter divisions, among others, as well as the multi-category formats and digitalization areas of the retail group. She has been managing director of Sport 2000 GmbH since 2019 and CEO of Sport 2000 International since 2017.
In 2019, ANWR Group, whose holdings include the German branch of Sport 2000, restructured its sporting goods segment and turned the former Sport 2000 Deutschland GmbH into today's "5-country organization," now Sport 2000 GmbH. Deters, Gosau and Markus Hupach were appointed as managing directors at that time. Hupach, who joined Sport 2000 after 20 years at Asics, stayed only two years with the company and is now CEO at a Dutch startup, Arion. ANWR did not fill his vacant position.