Retailers affiliated with Sport 2000 across national borders have been able to secure a considerable increase in the number of ski products that suppliers will continue to offer as part of their collections during the winter 2021/22 season. The share is now 65 percent for alpine skis and 78 percent for ski boots, and negotiations are taking place to raise these shares even further.
The understanding about the new contingents came out of a special roundtable discussion, initiated by Sport 2000 International, that took place in a virtual format on Jan. 22. All the major suppliers – Atomic, Elan, Fischer, Head, K2, the Rossignol Group (including Dynastar and Lange) and the Tecnica Group (including Nordica and Blizzard) – participated in the talks, which were aimed at finding a common solution to the high inventories and scarce liquidities that retailers are facing because of the coronavirus pandemic.
As reported, ski facilities have been allowed to operate at some conditions in Austria, parts of Switzerland and Spain, but travel restrictions and the closure of hotels and restaurants have dramatically reduced the number of foreign tourists. Furthermore, sporting goods stores have had to close their shops in Austria, Switzerland and Germany., but they are going to open again next Monday.
The ski facilities should be allowed to reopen in Italy on Feb. 14, but the French government has extended its ban through the end of the month. It has also ordered the lockdown of non-essential retail stores located in shopping centers, like in Italy and Spain.
Claiming sales declines of between 50 and 60 percent in the sector, the Italian sporting goods industry association, Assosport, is urging the Italian government to confirm the reopening of the ski facilities. In France, seasonal workers and other stakeholders have been staging demonstrations, calculating the total loss for the country's winter sports sector at over one billion euros.
Thus, most retailers will end up with large amounts of unsold winter sports products by the end of the current season, even though they had ordered between 20 and 30 percent less hardgoods than in previous years. Based on current market mechanisms, these goods could only be sold during the next season – if at all – at a considerable discount before the launch of new models. Retailers will have to find a balance between the two categories of products.
"The majority of skiers are not aware of the top innovations from this winter, so customers will be able to benefit from the innovations from two seasons," says Bernhard Leichfried, category manager of winter sports at Sport 2000 International. "Due to a lack of liquidity resulting from the remaining stock from the previous year, the challenge will be in pushing back orders as far as possible without affecting the industry's procurement times and production. Suppliers' payment terms or option volumes for reorders will also have to be adjusted in order to guarantee our retailers' liquidity," he added.
Margit Gosau, CEO
Photo: Sport 2000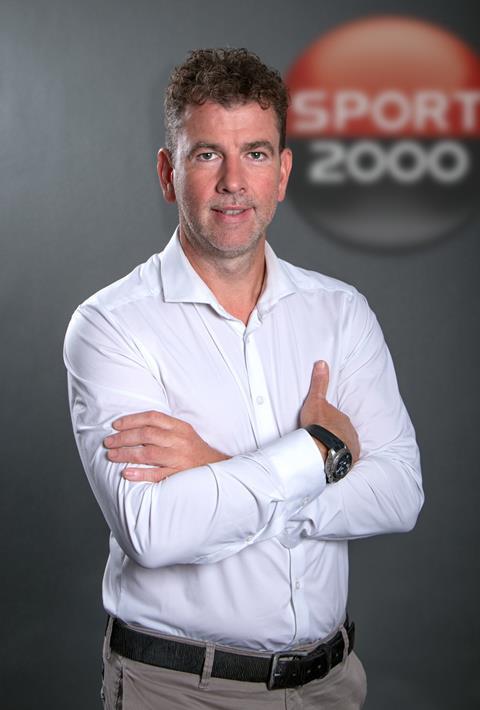 Bernhard Leichtfried, category manager wintersport
Photo: Sport 2000