Ispo.com published an interview with exhibition director Markus Hefter giving insights into the next Ispo Munich, which will open its doors from Sunday, Jan. 31, to Wednesday, Feb. 3, 2021. In the interview, Hefter explains the newly developed hybrid concept of physical and digital participation opportunities.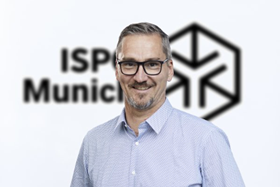 Exhibitors and visitors who physically visit the trade show can rely on Messe München's comprehensive safety and hygiene concept, which was developed in collaboration with the Bavarian state government, says Hefter. The main pillars of the concept are compulsory masks, social distancing and compulsory registration. In addition, the organizer's vast experience with trade shows and, more recently, with events during the corona crisis will also be valuable: since the beginning of September, events have again been successfully held on the Munich exhibition grounds. "By the time Ispo Munich starts in January 2021, we will already have achieved a great deal of routine in the procedures," said Hefter.
The new concept also includes a new, modern alignment of the segments and numerous physical and digital participation opportunities. In addition to a contemporary adaptation of the segmentation for the classic and outdoor sectors, it will include new topics such as individual mobility, health, creation and also insurance, thus opening the trade show to new players that go beyond the core market. "All of them are moving sport and outdoor activities more and more into focus and are thus becoming relevant players in our ecosystem. This change will also be reflected at Ispo Munich," says Hefter.
Another change is the provision of pre-built booths and more flexible deadlines in order to offer a more transparent cost structure for exhibitors and more flexibility in the planning phase. A new guideline for booth construction summarizes the most important structural measures, for example new rules for catering or meeting areas, and there will be a hygiene officer at each booth.
The on-site halls will be divided into Lifestyle Halls and an Experience Hall. In the Experience Hall, there will be a central stage with physical and digital live presentations and events. Industry experts, manufacturers, athletes and many others will talk about sports and outdoor, cross-industry marketing and the trade show's focus on digitalization, creativity and sustainability. The Ispo Digitize Summit will return, taking place in the Experience Hall, and there will be a special area on the Future of Retail. With the experiences from the virtual Ispo Re.start Days conference this summer, most of the events will be made available online to a worldwide live audience. This guarantees exhibitors a wide reach and visitors the greatest possible input of topics.
Messe München is also offering a new live Corona Hotline. Exhibitors and visitors can call or email experts if they have questions.