The ISPO Group is organizing a new international B2B event for the fitness sector at its Munich fairgrounds, to be held on Nov. 18-20. While it will feature exhibition stands, limited to 250 square meters in size, it is shaping up more and more as a high-level international convention with major networking opportunities for leading decision-makers and stakeholders.
In addition to more than 30 committed exhibitors, whose names could not be mentioned at this stage, the new trade event, called FitnessConnected, has won over the exclusive support of the International Health, Racquet and Sportsclub Association (IHRSA), the leading international association of the health and fitness industry, which will host its first IHRSA SMART Summit conference during the convention. The word SMART stands for sales, marketing, analytics, retention and technology solutions in the fitness market, which has changed considerably during the coronavirus pandemic. The new conference is meant to improve the transfer of know-how in the fitness industry between the markets in Europe, the U.S. and the rest of the world.
FitnessConnected will also host a number of other conferences organized by at least seven other national, regional and European associations from the German-speaking countries, Italy, Spain, Portugal and the Nordic countries in the areas of gym management, physiotherapy, digital fitness and other topics.
The event is being presented as an innovative platform that creates interfaces among the sports segment, the health system, relevant municipal institutions and the hotel industry, opening up new target markets and developing new solutions across different sectors. After the event, the www.fitness-connected.com website is going to be used as an all-year-round marketing and sales tool.
Participants will be offered lecture stages and networking areas, in addition to ISPO's well-known communication channels. Exhibitors are being granted cancellation options. They will also benefit from significant combination discounts if they participate in one or more ISPO events. This promotion targets the home fitness equipment and wearables producers that show at ISPO Munich. On the other hand, FitnessConnected also addresses the producers of fitness equipment for the gym exhibiting at FIBO and the growing cohort of connected fitness providers for home training.
Ralph Scholz, co-initiator of the new trade event in Munich, pointed out that it was never meant to directly compete with the FIBO show in Cologne, which normally takes place in the spring, addressing mainly consumers, aside from a trade-only day before its big annual B2C festival.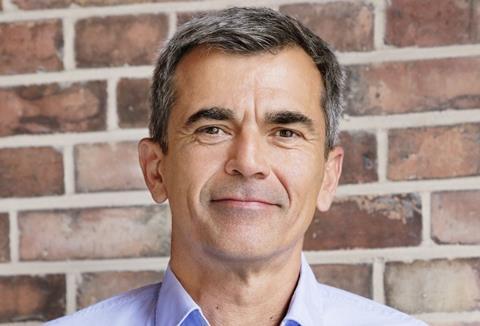 Presenting it as an alternative pure B2B event like ISPO Munich, FitnessConnected had set its own dates one year ago and started looking for exhibitors last October. Due to the Covid pandemic, FIBO then moved its own 2021 dates first from April 8-11 to June 24-27, and then again to Nov. 4-7, coming close to those of FitnessConnected.
Interestingly, Scholz worked for Reed Exhibitions as event director of FIBO from 2013 to 2017. Among other posts, he also ran a subsidiary of RSG, the former McFIT Global Group, which claims to be Europe's largest chain of fitness studios. He is the founder and CEO of Leisure Connected (LC), a consultancy in the sport, fitness and health segments specializing in business development, especially in emerging markets. LC also finances special projects in the field through an interesting crowdfunding program.
Marketing and Communication for FitnessConnected are coordinated by Nathalie Smeeman, a nutritional expert based in Switzerland whose past activities and roles included the post of executive director of EuropeActive, the Brussels-based organization for the European health and fitness sector that lobbies against physical inactivity, for five years until February 2020.
For its part, EuropeActive agreed earlier this year to extend its partnership with FIBO for a further three years. EuropeActive had already decided to hold its European Fitness Associations Forum during that fair in Cologne on June 23, and then consequently moved it to November.
IHRSA is no longer working with FIBO, which has instead partnered with the FitTech Company to stage a FitTech Summit during its own show to present new technologies and to help studio operators to set up hybrid gyms and to tell trainers how they can benefit from AI coaching and gamification. Speakers will also discuss the impact of companies like Apple and Amazon on the fitness market.