During ISPO Munich we sat down with Motoi Oyama, chairman and director of Asics Corporation to talk about the strategy and the economic situation of the company. Oyama joined Asics in 1982, established the Asian-Pacific division of the company, and was president of European operations. These years of global experiences were seen in every answer of our interview.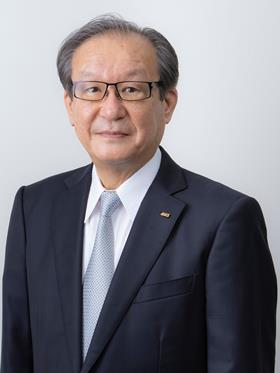 SGI: Let's talk about the general situation at Asics. What makes the company so successful? What are the growth drivers?
Motoi Oyama: I think one reason is that in China and other Asian countries' economies are growing compared to ten or 15 years ago. But at the same time, people's quality of life is a little bit better than before, so they can start to buy more running shoes or sports fashion shoes.
3 years ago, we started to focus on performance running shoes for top athletes, because we were completely outdone by the Nike Vapor. Nike uses a patent strategy that it is not easy to make [comparable competing products]. We had to invest time to make sure we didn't violate Nike's IP technology. Over the past three years, we have been able to introduce shoes that could compete with Nike.
Asics' sales are growing
You are focusing on expanding the business in regions like Southeast Asia and South America…
I established [the Asian-Pacific division] back in 2007, starting in Taiwan. I also revitalized our Hong Kong office to cultivate [the market] in Southeast Asian countries and established a Singapore company. We then also established an Indian company. Business in India is growing step by step. We have about 40 million US dollars at this level.
As you can imagine, we were quite behind Nike or Adidas in the Chinese market. The Asics sales were quite small, but it has been growing over the past three years. The total sales for Onitsuka Tiger Company Division in China reached about 160 million US dollars. This is still far behind Nike, Adidas and New Balance in China, but I expect more sales in the Greater China area. I also expect — if the economic situation and the political situation remain the same as now — our total sales in Asian countries other than China (East Asia, South East Asia, and India) to grow.
Sales in Europe are also coming back and sales in Brazil and Australia are growing in addition to the Asian market. Overall, our sales are growing compared with the last few years.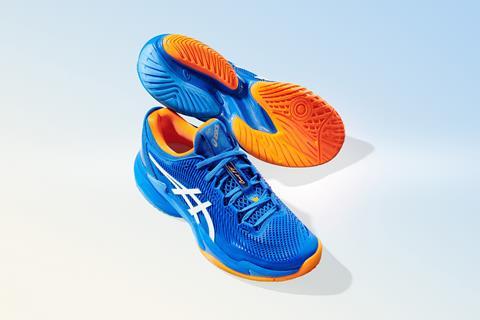 Asics' business challenges
What are the most demanding business challenges at the moment?
The cost of our materials, oil, and sea freight is going up because of the situation in Ukraine and Russia and the Chinese pandemic protective activities. The economy is, therefore, a little bit uncertain in each of our [operating] countries.
According to the financial information of each branch, we don't have so much excess inventories, but we have to pay attention to reducing more excess inventories.
Our performance running shoes have a good market share, and customers repeatedly buy our products. These customers often belong to a group that has more disposable income, but we also introduced family-priced products with a price under $100. That has been going well.
In the United States, we do well in high-end, performance-ranked shoes. Traditionally, we were very good at producing indoor shoes. Our market share of indoor shoes is the first or second in Europe and North America. Our most highlighted product category is the tennis shoe, which is growing in Europe too. As of September this year, we had the number one market share in the United States.
What kind of digital services do you offer, and what role do they play in the company's strategy?
Our challenge now is to set up our running ecosystem. Back in 2016, we bought the Boston running application company, Runkeeper. After that, we bought a race registration company in Canada [Race Roster], another company in Australia [Register Now], and in Japan [R-bies]. Last month, we announced that we bought a French race registration company, Njuko. We bought a coaching system and a racing registration application around the same time. Now we are trying to draw race participants to our digital platform, where they can also access coaching, racing information, and e-commerce. Through this, race participants can buy our products and accessories on the e-commerce platforms we provide: A running ecosystem.
So you have synergies.
That's right. I was a little bit worried about the establishment of such an ecosystem because we bought Runkeeper first and then the registration company. The basic platform is different. So the idea is to provide one system to all. I thought, "How do we maintain this platform?" We will designate some money and investment to reform the platform so that for you, as a client, it will be easier to operate.
Providing more qualified services beyond running, like indoor home exercise type things, is an area that is also very much expected to develop.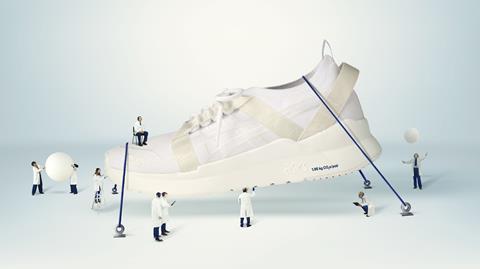 Asics' sustainability strategy
Tell us more about your sustainability efforts. You recently launched a shoe with the smallest CO2 footprint in the market.
I was in Germany for two years when I was younger and I was in Amsterdam as the president of European operations for four years. From those experiences, I felt quite strongly about the winds of change in Europe regarding sustainability or ESG management. So in order to satisfy the Europeans, we had to shore up a quite strong flag [to show] that we respect ESG management; not only in our style of management but also in our products. Therefore, we introduced our Gel-lyte III CM 1.95 [Asics' sneaker with the world's lowest carbon footprint].
As long as ten years ago, we were working together with MIT [Massachusetts Institute of Technology] to develop a system to measure the carbon emissions of a product. The average CO2 emissions of a general Asics sneakers is 8 kg of CO2e per pair. Allbirds have a shoe with about 2.94 kg CO2e per pair. Gel-lyte III CM 1.95 has 1.95 kg CO2e per pair. The final output calculation of the Gel-lyte III CM 1.95 is not from our judgment but externally validated by SGS Japan in accordance with ISO standards.
This was something I was really surprised by. How did you do that?
Supply chains. It's very simple. We thought about the value chain and where we were producing carbon and then asked, "Where can we reduce it?" The biggest source of CO2 emissions are from materials and manufacturing.
In 2019, we also launched the Asics Reborn Wear project. We made the official uniforms for the Japanese athletes, not only for the Olympics but also for the Paralympics, by collecting used sports clothing [from Asics stores and sports retailers]. We also recycled the materials to use in team T-shirts, polo shirts, and so on.
We also have our recycled bag, the Green Bag, made from recycled textiles. For this, we received a Good Design Award. We were listed on the Dow Jones Sustainability Asia/Pacific Index for the 8th consecutive year. We're members of the S&P Global Sustainability Yearbook now. This is proof of how we are doing because this recognition is not self-judgment but from a third party.
Metaverse and NFTs
Asics has already stepped into the metaverse and NFTs in the last few years. What are your next endeavors in that space?
We have been thinking about utilizing the metaverse or NFTs. We looked at Nike and saw how they used shoes. Serial numbers are released as an NFT then the user can match this number [and confirm the product is an authentic Nike]. So we are thinking about how to use NFTs. But for now, we are watching the market situation in the United States.
If you had to decide personally, which would you choose: Performance or style?
I launched Onitsuka Tiger in Europe. But at the same time, I created the Asics sportstyle categories. So if you asked me outright, of course, our foundation is performance footwear — expensive but high quality or innovative products like running shoes.
But at the same time, we are carefully watching the change in clothing and the change of lifestyle which relates to sportstyle.

Last question: Which do you prefer wholesale or D2C?
According to research, wholesale is decreasing [in favor of] real stores. French, German, and Italian brands have their stores in the world. In China marketplace and e-commerce platforms are increasing. Consumers are using both sides. So I say it's 50:50.
I learned something from my friend, the president of Adidas Central area, 20 years ago. He told me, "Show the Adidas world." Wholesale cannot show our world. They show their products in their way. But in our stores or on our internet platform, we can show our world: "This is us. This is important." Regarding D2C people want to touch the materials and feel our world.
Mr. Oyama, thank you for this conversation.