Globetrotter is one of the big players in the European outdoor retail landscape. The company has implemented a comprehensive customer dialog and tries to be transparent with many aspects of the product it is selling — sustainability aspects included. We asked Fabian Nendza, CSR manager of Frilufts Retail, the parent company of Globetrotter, for his views on circularity from a retailer's perspective.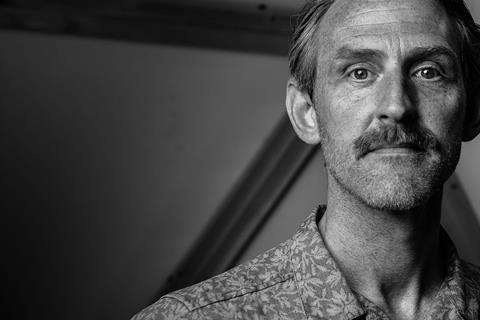 SGI: How would you define "circular economy" — are we talking about products that are biodegradable, that are recyclable (e.g. monomaterial products, also made from fossil raw materials), or that can be disassembled and recycled as components — and does downcycling also count?
Fabian Nendza: We define circular economy following the Ellen McArthur Foundation, which in 2017 formulated what we believe is a good definition as part of its publication A new textile economy: redesigning fashion's future: "The goal of the circular economy is to develop high-quality and repairable products with a long useful life, thus reducing potential waste. In contrast to linear products, resources are viewed as nutrients that can be returned to the biological or technical cycle after use. This equally leads to an increased regenerative capacity of nature."
So this includes recyclable products made from mono-materials, but also products made from natural materials such as wool or down. Our focus is clearly on products that are durable and capable of being repaired. That's why we offer our customers appropriate guidance with our product label "Eine grünere Wahl" (A Greener Choice) and offer various care and repair services in our stores.
Downcycling comes into question for us only if a product can no longer be used for its original purpose; but as a retailer, in practice the issue has downstream relevance for us.
In this respect, are you satisfied with the current product options offered in all product groups?
For our "A Greener Choice" offerings, one of the criteria we check is a product's circularity. We find that more and more products meet this criterion, either because they are made entirely of mono-materials, because they are designed to facilitate future repair, or because they are made of materials and ingredients that promote biodegradability.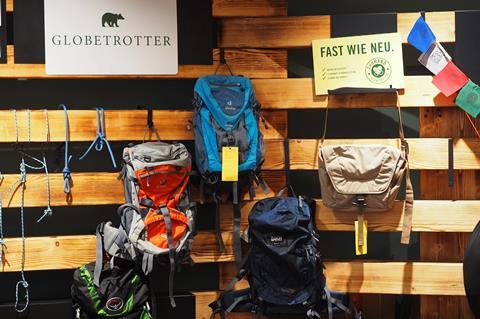 Are there any particular shining examples of brands that have good concepts?
Fortunately, most outdoor brands are addressing the issues of sustainability and circular economy, so there are many great concepts in the industry. Three good examples are Fjällräven, Houdini, and Patagonia.
Not only has Fjällräven longevity deeply rooted in its DNA, even its nearly 60-year-old key material, "G 1000," is now only made from recycled polyester and organic cotton.
Houdini is strong on mono-materials and is increasingly focusing on natural materials, and even has clothing in its product range that can be composted.
Patagonia is one of the pioneers in the industry with its "Worn Wear" project.
Are these products being preferred in your order plannings?
We have been able to order more and more sustainable products in recent years. This is also reflected in the steady increase in "Eine Grünere Wahl" products. However, the decision for or against a product is not made on the basis of a single criterion such as recyclability — instead, numerous criteria get included in the decisions.
Is recyclability of products demanded by customers at all?
More customers are now interested in a product's sustainability — we have noticed a change here in the past five years in particular. This trend is also observable in the increasing proportion of "A Greener Choice" products sold. Globetrotter customers have chosen "A Greener Choice" products around three quarters of a million times. However, we do not identify any particular demand for the topic of recyclability, but rather a general increase in interest in the topics of social and ecological sustainability.
In 2021, more than 4,000 second-hand items also found new owners. And repairs are also increasingly in demand: We now repair more than 10,000 pieces of equipment per year in our workshops.
We have also noticed a rising interest in sustainability questions by customers at all touchpoints. This steadily growing customer group is well informed and asks critical questions, e.g about microplastics, the country of manufacture, or working conditions.
Do you think consumers will accept reduced performance or price increases for sustainability aspects?
Take a rain jacket for instance; not every customer needs a jacket designed for the most extreme weather conditions. That's why our specialist advisors specifically ask for what purpose the customer needs the desired piece of equipment and advise accordingly. At the same time, our customers are also prepared to pay a justified price for good quality.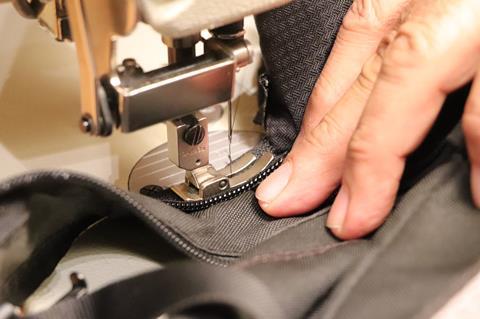 What role does repairability play in the plan to extend the service life of a product?
From our experience, the reparability of a product plays a very important role. It is expected in high-quality outdoor products in particular. We notice this on site in our repair shops — more and more customers are having defective equipment repaired by us, as they want to use their beloved piece of equipment for as long as possible.
Proper product care also plays a role here, as it contributes to a long service life. For this reason, we inform our customers about these topics on site, in the blog, and on our social media channels, and offer various care services in our stores.
To what extent are you implementing local repair options on a larger scale in Europe?
I would say that we are one of the pioneers in this sector: At Globetrotter alone, already 14 out of 22 of our stores have their own repair shop — and the trend is rising. We can also repair more difficult cases in our central repair shop in Ludwigslust.
Do you have enough trained personnel for the repair and service centers to handle the current repairs (and if not, what is your solution)?
Of course, we are feeling the current shortage of skilled workers. However, we consider ourselves well positioned as far as our repair and service centers are concerned. We address the different levels of knowledge among our colleagues in this area through targeted training and education. Establishing and advancing the topic of workshops is a priority.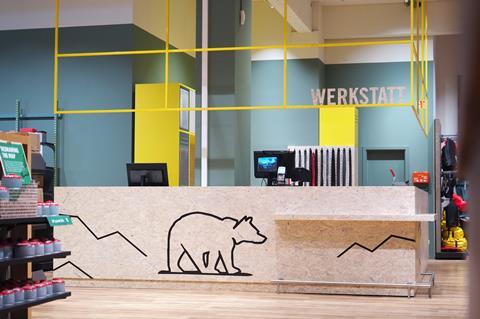 If the future of the circular economy entails a "buy less, use longer" trend among consumers, where will future growth in retail and manufacturers come from? Experiences/travel offerings? Virtual or other services?
There is a growing willingness to consume more consciously and sustainably, and there is also a growing desire to get outside to experience nature. So we can and must adapt the variety of offerings, via a growing community, in order to meet the community's expectations. For us, promoting and further developing the circular economy, longevity, and sustainability means showing customers various ways to participate in it themselves, with a great deal of transparency.
We see ourselves as pioneers and enablers in this regard and know that any kind of change must also work economically. To do this, we have to be honest with our brand partners and our community, that this effort and change can only work together and that everyone has to do their part.
Let's take the example of second-hand, high quality, and durable outdoor functional clothing. Surely there are still many interested customers who haven't yet had the advantage and enjoyment of performance apparel. With second-hand products, we could equip new outdoor fans at lower prices. But we need the brands and our community to fill this secondhand channel with used outdoor functional clothing.
According to our statistics, in particular Fjällräven and Patagonia products are most popular and of the highest value when it comes to second hand, and that in turn also speaks to the durability and longevity and also the sustainability of those products.
So it takes understanding and a certain effort to make the circular economy or longevity economically viable as well. We see great potential in offering our customers not only products, but also services such as repair and care.
In your opinion, how seriously should we take the "degrowth" discussion that the industry is currently engaged in — is this a realistic vision?
Concepts like degrowth and similar are important to discuss. Given the natural limits to growth and the current crises we face, we need to ask ourselves how we want to define growth in the future and what sustainable growth might look like. Accordingly, the theme of degrowth always resonates when we support conscious purchasing and longevity.
However, this doesn't mean that we operate with a handbrake, but rather, we show customers a wide range of options that do not just involve buying new. In this way, we open up alternatives for our customers and enable more sustainable consumption. For us, this is a growth strategy — we don't consider it degrowth. More community and more satisfaction automatically leads to value and growth.