We've all done it. Looked for a pair of shoes online, read the reviews and the fit guide carefully, and then hedged our bets and bought two sizes of the same model with the intention of sending one back. But would today's increasingly environmentally conscious consumers be satisfied with this buy-two-return-one system as a solution if they knew the environmental impact returns can have? And what about the cost for businesses? We profile one company that could help retailers in the footwear industry to increase customer satisfaction, retain customers and seamlessly merge in-store and online shopping experiences.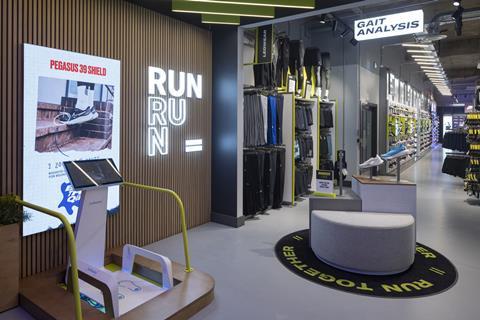 According to a survey conducted by the British Footwear Association of its members, footwear return rates from in-store purchases range from 0.55 percent to 21 percent, with a median of 5 percent. The median footwear return rate for online sales meanwhile is a much higher 19 percent.
And these figures are even higher in specialist footwear categories. One specialist sports brand, in the same British survey, reported online return rates of 22 percent and in-store return rates of 21 percent. Another brand in the sneaker category reported a 30 percent online return rate.
Across Europe, the figures could be even higher, with recent research from Postnord and Twenga finding that Germany, the Netherlands, France, Spain and Italy all have higher e-commerce return rates than the UK.
Forbes has said that the emissions from returning a single item via a courier could equal at least 181g of CO2. To cover over-inflated demand, more items are manufactured, again leading to unnecessary emissions, and the risk of dead stock. And how many returns are re-sold? Consumers may believe their unwanted pair of shoes re-enters a retailer's inventory, when they could in fact end up in landfill.
Certainly retailers – both online and brick-and-mortar – are aware of the costs and the difficulties of putting returned footwear back into circulation. According to consulting firm Oliver Wyman, returns and re-shipments cost the online shoe industry alone €10 billion annually.
One size does not fit all
With a background in retail, Angelos Stavrakis, SafeSize Founder and CEO, experienced first-hand the key challenges the footwear industry is facing and how difficult it is for consumers to find the right shoes both in-store and online. He identified three problem areas, likely to contribute to the number of shoe returns as well as loss of sales, poor customer experience and increased operating costs:
Physical retailers are struggling with a high employee turnover, which makes it hard to deliver a consistent customer experience. The shopping experience, especially in specialist retailers like the sporting goods industry, relies heavily on sales assistants and their technical knowledge and expertise. This often only comes with experience and training.

There is no universal shoe size standard, and sizes as well as fit can vary widely between shoe brands and models. The emphasis is on retailers to accurately describe the fit, often of many different brands, with varying levels of success.

Customers do not always make purchasing decisions with their foot shape and sports needs in mind, but on the basis of brand, look and the price of the shoes that are currently available.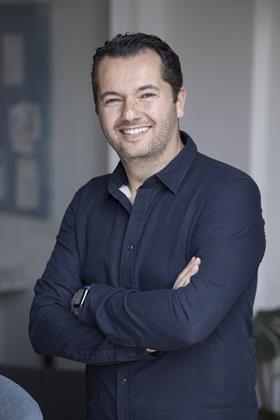 With this in mind, Stavrakis founded a company which provides a real solution to a real problem. SafeSize. From the outset, SafeSize had a three-pronged vision: To fundamentally change the way shoes are produced, sold and discarded. SafeSize's solution? 3D scanning technology powered by artificial intelligence and a self-learning recommendation algorithm, which provides personalized shoe size and model recommendations and can be seamlessly integrated into all retail environments – both brick-and-mortar and online.
"Our technology enables retailers to provide a superior shopping experience, increase sales, reduce operating costs and promote sustainable practices. We envision a future with happy consumers in comfortable shoes, fewer returns, profitable retailers, and less harm to the planet," says Stavrakis.
A feet-first way of doing business
Starting with the feet, SafeSize developed 3D foot scanners which can be positioned in retail stores, and accurately measure the anatomy of customers' feet in just a few seconds. A pressure plate can also be used to detect a customer's running patterns and pronation type.
For consumers going straight to an e-commerce retailer, SafeSize developed the FitMate 3D suite of virtual fit solutions, which includes a mobile foot scanning app, that allows customers to scan their feet from home with their mobile phone camera.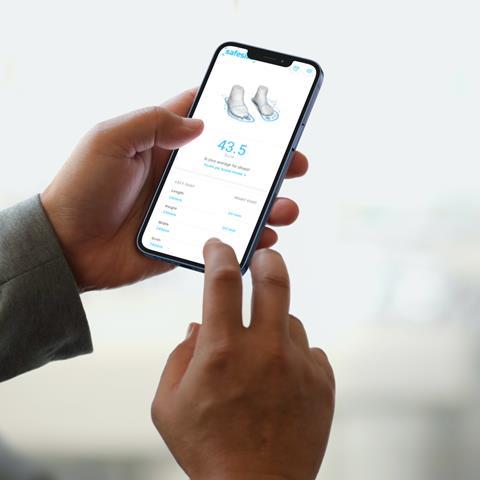 Whether shopping in-store or online, the key to the SafeSize-powered shopping experience is the personal digital foot profile consumers get, which can be stored and retrieved for future purchases.
This combination of in-store and online solutions bridges the gap between online and offline shopping, for a seamless omnichannel 3D shoe fitting experience.
Going one step further
There are of course other companies that offer foot scanning solutions, however, not all 3D foot scanners offer the same capabilities. Creating a 3D profile of a foot only generates half the picture. SafeSize is the only company that not only scans feet but also scans shoes too, to find out the inner dimensions of footwear. The "fit solution" company has nine shoe scanning facilities in Europe, Asia and the U.S. and the world's largest database of 3D inner shoe dimensions from a wide range of manufacturers and brands.
This 3D shoe size data is also combined with data on the specific functional properties of respective shoe models; an aspect particularly important when looking at performance footwear for specific purposes like, for example, the many different types of running shoes for the many different types of running.
SafeSize recommendations for sporting goods consumers currently take into consideration the functional characteristics of shoe models from over 20 sports, including running, football, basketball, skiing, outdoor, and golf.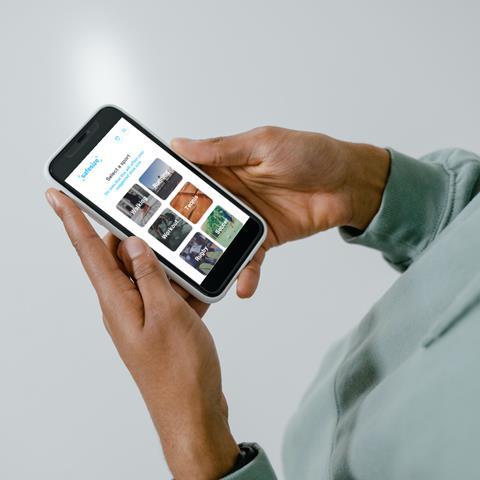 SafeSize's AI magic
The final element for retailer and consumer is SafeSize's patented AI-powered algorithm. Within seconds, it can match the customer's 3D foot geometry with the 3D geometry of millions of shoes, taking into account the consumer's personal preferences – including type and level of sporting activity. The result is a highly personalized perfect fit recommendation.
The self-learning algorithm even uses customer's real-time feedback to refine its recommendations.
So successful is SafeSize's omnichannel solution, it has generated an estimated €250 million in sales for over 350 retailers in 50+ countries, including leading international footwear retailers and brands Intersport, Decathlon, Sports Direct, Sport2000, SportX, SuperSports Xebio, CCC, Eobuwie, Adidas, Puma, and Hoka.
"Our mission at SafeSize is to empower retailers with cutting-edge technology that not only enhances customer satisfaction but also boosts their sales – increasing the conversion rate and average basket value," says Martin Kempkes, Chief Commercial Officer at SafeSize. "By leveraging our 3D foot scanning and shoe recommendation solution, retailers can offer personalized perfect fit recommendations, reduce product returns and increase sales. It's a win-win for both retailers and their customers."
Building a sustainable future
SafeSize is also committed to doing business differently. The people-first organization which is spread across 6 offices (in the Netherlands, Greece, Slovenia, Germany, China, and Australia) currently welcomes employees of 19 nationalities, 40 percent of which are women.
"The people-first mindset is not just a motto; it's the core of who we are, how we do business and how we build lasting relationships with our internal and external stakeholders including employees, clients and partners," says Stavrakis.
SafeSize continues to invest in expanding its operations in order to meet the growing demand of its innovative virtual fit solution and evolving their technology and product offering, ensuring it remains at the forefront of retail innovation.
One exciting prospect is the upcoming international launch of SafeSize's new product: The AI-powered Digital Sales Assistant – already launched in leading sports retailers in Europe. A smart, self-service 3D foot scanner, which is designed to revolutionize the in-store shopping experience. Powered by AI technology, it is able to perform recommendation and selling activities without the presence of a sales assistant. The SafeSize Digital Sales Assistant provides the customer with 3D foot scanning instructions as well as personalized recommendations on their perfect fitting shoe brands, models and sizes, in just a few seconds.
Sustainability is another key pillar of SafeSize's vision for the future. The company aspires to make a significant impact on reducing CO2 emissions and minimizing waste within the footwear industry.
SafeSize already plays a role in lowering the CO2 emissions associated with product returns and unnecessary transportation of shoes due to wrong fit. By harnessing their wealth of data, the company is also assisting footwear brands in producing better-fitting and more relevant shoes, thereby decreasing overproduction and waste.
"Ultimately, our goal is to transform the way shoes are produced, sold and discarded contributing to a sustainable future." commented Stavrakis.
This way of working and the dedicated approach to shoe fit all work together to help retailers help customers enjoy the average 8,000 steps taken per day.
Learn more about SafeSize at the company's website: www.safesize.com
Or find them on social media: