Does the growing range of information, legislation, and tools aimed at achieving circularity leave you overwhelmed? In this guide, we have collected and categorized some of the key circularity resources for brands, manufacturers, suppliers and retailers.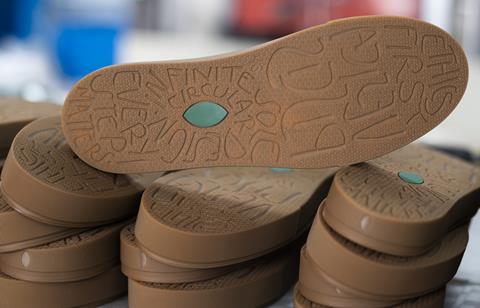 Our Circularity Edition has many inspiring stories of integrating circularity into a business model, but when it comes to starting your own journey to circularity there is a lot to take in. Information overload is real, and instead of inspiring it can actually demotivate. In this article we provide links to some of the most useful resources, giving you the help you need to deal with the most pressing issues the industry faces in the drive to a circular environment.
Circularity, Green Deal and the Law
The need for circularity is not only driven by moral and ethical motivations; there is also a legal impetus for industry members to make changes. In December 2019 the EU unveiled its Green Deal: a European growth strategy agenda which saw Europe set themselves the ambitious goal of becoming a climate neutral continent by 2050. The Green Deal is the organizing principle for investment plans, proposals, and crucially, legislation. One key element is March 2020's Circular Economy Action Plan, which aims to accelerate transformational change by ensuring the regulatory framework in areas such as electronics, textiles, plastics, and packaging is streamlined and interrelated to initiatives, in order to establish a strong product policy framework.
Of greatest importance to the textile industry is the subsequent 2022 Communication, the EU Strategy for Sustainable and Circular Textiles, and both its vision and concrete actions to ensure that, by 2030, textile products on the EU market are long-lived and recyclable, made from recycled fibers, and produced in respect of social rights and the environment. The related 2022 proposal for an Ecodesign for Sustainable Products Regulation is still working its way through the legislative process, and, if accepted, will impose mandatory ecodesign requirements for specific product groups to significantly improve their circularity and other environmental sustainability aspects. This includes requirements on product durability, reusability, reparability, and the presence of substances that inhibit circularity. Manufacturers and their supply chains should keep an eye on the EU's 2020 Chemicals Strategy for Sustainability and 2021 Action Plan, Towards Zero Pollution for Air, Water and Soil, and the European Strategy for Plastics in a Circular Economy. An amended European Parliament Waste Framework Directive is set to be released in 2023.
One digital solution for companies to keep on top of the dynamic world of regulations, standards and requirements is featured in our interview with Compliance and Risks' Danny Cassidy
Circularity platforms for brands, suppliers and manufacturers
Circularity often requires rethinking a brand's business model. Fortunately, there are resources out there to help with this process. Fashion for Good is an intensive innovation programme and platform aimed at supporting start-ups in all elements of the clothing manufacture and retail world, who are committed to sustainability and circularity. Euratex offers apparel and textile related guidelines to promote and improve sustainability in the global garment supply chain, while the non-profit Textile Exchange is working with the industry to develop, manage, and promote a set of industry standards, to drive transformation. Their goal is to guide the textile industry to achieve a 45% reduction in greenhouse gas emissions within fiber and raw material production by 2030. In October 2022, they released an extensive Prefered Fiber and Materials Market Report.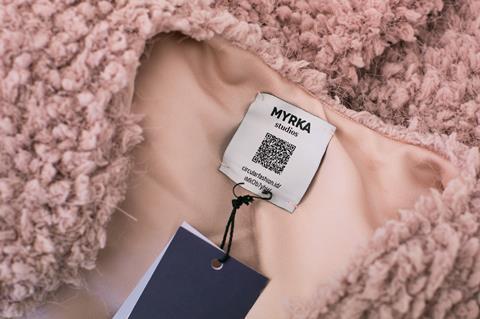 For many in the clothing industry, the drive to be more circular is already there, but challenges start almost immediately; with the supply chain. Reverse Resources describes itself as the "Uber of textile waste": A tracking and trading platform which matches supply with demand, to shorten supply chains, meaning waste can become a resource again. Refashion Recycle is another platform, that allows European textile and footwear stakeholders to match manufacturers with materials processors and sorting operators.
If you still need more inspiration about moving to a circular clothing model, in addition to our introduction to circular business models, The Ellen MacArthur Foundation has a wide range of case studies on the circular economy in fashion.
Circularity and textile recycling
Belgium non-profit RecyClass has a free online tool for users to assess the recyclability of their plastic packaging and receive recommendations on how improvements could be made.
When it comes to recycling textile waste, Fashion for Good's 2022 "Sorting for Circularity Europe" project has produced the industry resource Recycler's Database, which maps the textile recycling capabilities of 100 recyclers worldwide, and the in-depth Sorter's Handbook, which looks at material composition and post-consumer textile stocks to determine business opportunities based on sorting for circularity. Euratex, the European Apparel and Textile Confederation, has launched the initiative ReHub, to pursue fiber-to-fiber recycling alongside various stakeholders.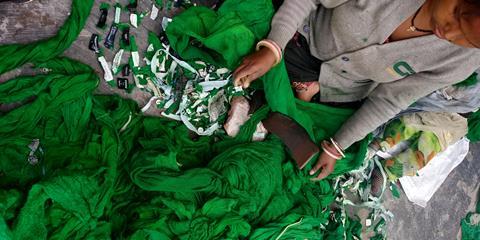 Circularity and business model development
The challenges of moving towards circularity might not just be external; brands could also face internal resistance to change. If you want to facilitate discussions on circularity within your team, the Circular Design Guide, a collaboration between the Ellen MacArthur Foundation and the international design company IDEO, is the go-to place for ready-made workshop templates. One to two-hour long sessions guide your organization through topics such as "Circular Ventures" and "Safe and Circular Product Redesign", as well as step-by-step activities to help businesses understand, define, make, and release circular innovations.
For businesses inspired by the concepts of circularity but in need of more instruction on applying and implementing change, the human-centered design company Ideo U has a range of courses to take you from ideas to action. "Designing For Change" is a 5-week course during which participants learn to create change collaboratively and how to create conditions to generate buy-in and participation. Circle Economy is a global impact organization focused on empowering decision-makers to develop circular business models, including the textile, design, and digital solution fields.
Biomimicry 3.8 is a bio-inspired consultancy firm which looks to nature to learn from and mimic sustainable, circular ecosystems. Seth GaleWyrick, a biomimicry engineer with the company, has presented a TEDx talk Learning from Nature - Circular Economies & Biomimicry, on how circularity mimics effective systems in nature