Compliance & Risks is on a mission: To ensure global organizations have the latest information to build safe, sustainable products in a world full of regulatory change. The Irish headquartered company is a market leader in regulatory compliance technology that enables the world's largest brands to manage risk, grow revenue, and gain a competitive advantage.
With this in mind, Stacey Bowers, Manager, Global Market Access, brings you a rundown of five key pieces of legislation coming soon to Europe and beyond. We look at how the rules might affect the Sporting Goods, Outdoor, Equipment, Clothing, and Shoe industries and give you a summary of the "need to know" details. Plus, we share with you the latest resources you can use to keep up to date.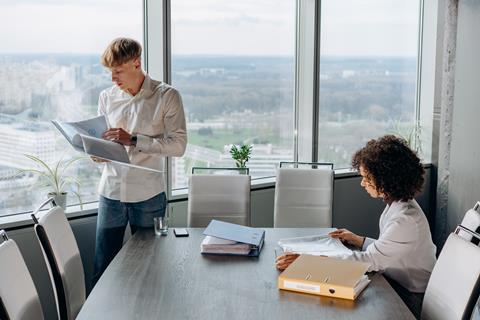 1) Extended producer responsibility (EPR) requirements in France (and now proposed in the EU)
In February 2022, France established new requirements for extended producer responsibility (EPR) for sporting and leisure articles.
In the sporting goods and outdoor industry, France's EPR legislation applies to products such as:
Bicycles, scooters, skateboards, and rollerblades, including tires and spare parts, protective products and accessories.
Products for watersports include fins, snorkels, masks, goggles, and wetsuits, as well as surfboards, paddles and kayaks.
Products for mountain sports, such as skis, poles, and boots.
Outdoor recreation gear, including camping equipment, trampolines, climbing axes and more.
Racket sports equipment, with balls and ping-pong tables also included.
Sports fitness equipment, e.g., mats, dumbbells, and non-electric weight machines.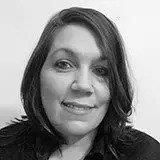 To facilitate consumer recycling of spent sports and leisure items, products must bear the Triman (Infotri) mark and sorting information by April 28, 2024. However, Ecologic – the French producer responsibility organization supporting implementation – has clarified that there will be a six-month extension, to Oct. 28, 2024, for stock on the market before the April deadline.
To learn more about France's EPR requirements, watch Compliance & Risks' free on-demand webinar, which also covers similar proposals in the European Union, Bulgaria, Netherlands, Sweden, and California.
Beyond France, on July 5, 2023, the EU proposed mandatory and harmonized EPR schemes for textiles in all 27 EU Member States.
The initiative will accelerate the development of the separate collection, sorting, reuse and recycling sector for textiles in the EU, in line with the EU Strategy for Sustainable and Circular Textiles.
Producers will cover the textile waste management costs, which will give them incentives to reduce waste and increase the circularity of textile products, designing better products from the start. How much producers will pay to the EPR scheme will be adjusted based on the environmental performance of textiles, a principle known as "eco-modulation."
Common EU EPR rules will also make it easier for Member States to implement the requirement to collect textiles separately from 2025, in line with the Waste Framework Directive.
The Commission's proposal on a targeted amendment of the Waste Framework Directive will now be considered by the European Parliament and the Council in the ordinary legislative procedure.
2) Bans on PFAS are already here
A number of geographies have proposed and enacted bans on per- and polyfluoroalkyl substances, commonly known as "PFAS." The widely used, long-lasting chemicals break down very slowly over time and have been found in water, air, fish and soil at locations across the globe.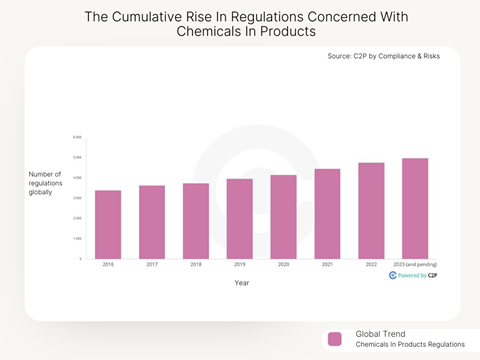 In the Sporting Goods Industry, PFAS are used in water-repellent outerwear, such as rain jackets and other gear. But that looks set to change.
Why ban PFAS when they are so effective? Because current scientific research suggests that exposure to high levels of certain PFAS may lead to adverse health outcomes.
PFAS regulations in the U.S.
As a result of the growing environmental and health concerns over the use of PFAS, in 2021, the US state of Maine enacted the most stringent global requirements on PFAS.
The Law requires manufacturers of products with intentionally-added PFAS to report their presence to the state Department of Environmental Protection beginning Jan. 1, 2023. The Law also prohibits the sale of fabric treatments that contain intentionally-added PFAS beginning Jan. 1, 2023.
Effective Jan. 1, 2030, any product containing intentionally-added PFAS will be prohibited for sale in Maine unless designated as a currently unavoidable use by the Department.
PFAS regulations in the EU
The EU is considering a similarly broad approach to PFAS, based upon a proposal prepared by five Member States (Denmark, Germany, the Netherlands, Norway and Sweden), submitted in Jan. 2023.
The proposal would address the manufacture, placing on the market and use of PFAS with two different options:
A full ban with an 18-month transition period
A ban with use-specific (mainly) time-limited derogations
The proposal is anticipated to impact a wide range of products, including textiles, apparel, leather, ski wax, and construction products.
The consultation on this proposed restriction will end on Sept. 25, 2023.
Join industry experts for an overview of the latest proposed and enacted news on permitted, restricted and prohibited substances in a variety of products from around the world in Compliance & Risks' Q2 Quarterly Chemicals webinar.
3) Scrutiny of "green" claims in France, the EU and the US
A number of geographies are taking a hard look at "green" claims for sporting goods and all consumer products.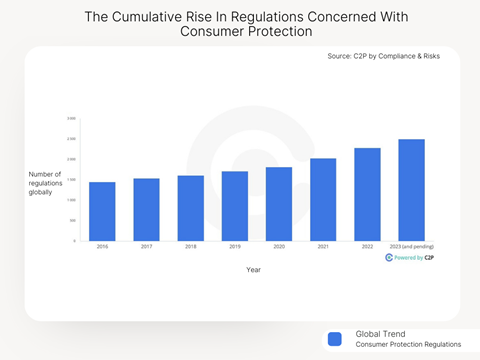 In 2022, France enacted Decree No. 2022-748, relating to consumer information on the environmental qualities and characteristics of waste-generating products. The Decree was enacted under the country's laws relating to the drive towards a circular economy – commonly called "AGEC."
The new French legislation on greenwashing requires labeling to indicate the environmental characteristics of covered products, which include clothing, footwear and packaging. It also addresses a number of environmental qualities and characteristics, including:
Repairability and durability
Compostability
Incorporation of recycled materials
Use of renewable resources
Recyclability
Presence of hazardous substances
Traceability
Presence of plastic microfibers
The timeline for compliance began on Jan. 1, 2023, for companies placing the highest number of units on the French market.
Find out more about the most recent changes to tackle greenwashing
Now, similar legislation is spreading across the EU. In March 2023, the EU Commission proposed a Directive on Green Claims. The Directive would ensure consumers receive reliable, comparable and verifiable environmental information on products, including:
Clear criteria on how companies should prove their environmental claims and labels
Requirements for these claims and labels to be checked by an independent and accredited verifier
New rules on solid, transparent and reliable environmental labeling schemes
The EU Parliament also recently approved a proposed Directive on Empowering Consumers for the Green Transition. The proposal addresses generic environmental claims, such as "environmentally friendly," "eco-friendly," "eco," and "green."
Whilst in the U.S. in March 2023, the Federal Trade Commission (FTC) announced a regulatory review of its Guides for the Use of Environmental Marketing Claims.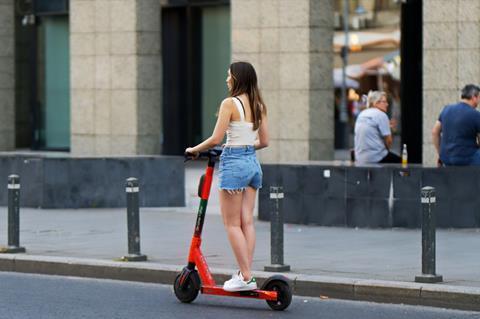 4) The EU's Machinery Directive and its (negative) impact on e-bikes and e-scooters
In 2021, the EU Commission proposed a revision of its Machinery Directive to a new Machinery Regulation as a result of developments in digital technologies, such as artificial intelligence, which have raised new safety challenges.
You can read more on the EU machinery legislation in the regulatory whitepaper from Compliance & Risks.
The proposal has led to uncertainty in the bicycle industry. The existing Machinery Directive applies to bikes and e-bikes (pedelecs), e-scooters and self-balancing vehicles, but as it stands, the draft Machinery Regulation would exclude road vehicles or, as it states, "vehicles which have as their only objective the transport of goods or persons."
The Confederation of the European Bicycle Industry (CONEBI) issued a statement to members outlining its concern: "As one of the reasons for removing e-bikes from the scope, the Commission cites that the legal framework was not originally intended for vehicles used on the road and as such road safety risks are not considered. However, the Commission neither assesses the implication for the bicycle industry nor proposes any alternative framework for e-bikes."
CONEBI concludes: "Harmonized standards are an invaluable asset for the industry and for the consumers as they are used to demonstrate that the product complies with relevant EU legislation and therefore ease market entry. Removing e-bikes from the scope of the Machinery Directive also means turning away from successfully harmonized standards."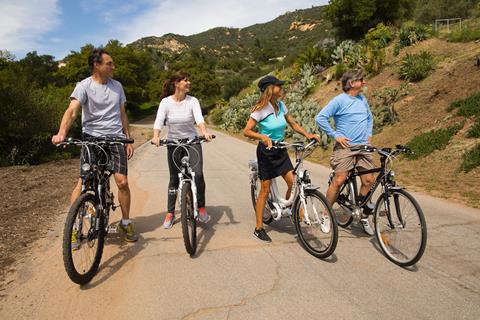 5) The proposed revision of the EU's Batteries Directive and its impact on e-bikes
In December 2020, the EU Commission released a proposal for new EU Batteries Regulation. The proposal would cover the entire battery life cycle – from design to end-of-life – and apply to all types of batteries sold in the EU, including portable batteries and light means of transport (LMT) batteries (which provide power for the traction to wheeled vehicles such as electric scooters and bikes).
In Dec. 2022, EU negotiators agreed on stronger requirements to make batteries more sustainable and durable. A carbon footprint declaration and label will be obligatory for EV batteries, LMT batteries and rechargeable industrial batteries with a capacity above 2kWh.
To better inform consumers, batteries will be required to carry labels and QR codes with information related to their capacity, performance, durability and chemical composition, as well as the "separate collection" symbol.
LMT batteries, industrial batteries with a capacity above 2 kWh and EV batteries will also be required to have a "digital battery passport," including information on the battery model as well as information specific to the individual battery and its use.
This proposal is not yet finalized. Parliament and Council will have to formally approve the agreement before it can come into force.
For more information, read Compliance & Risks' blog post on the EU Battery Passport: The Digital Battery Passport in the New EU Draft Battery Regulation.
About Compliance & Risks
At Compliance & Risks, we help ensure global companies have the solutions to build consumers safe, sustainable products in a world full of change. Trusted by more than 300 of the world's leading brands, including Tesla, Samsung, Amazon, PVH and Richemont.
We have the right technology, regulatory content and expertise to help you unlock market access, protect revenue and elevate the role of compliance.
With regulatory coverage across 195 countries, 20 Industries & 40+ regulatory areas, accelerate your product compliance & sustainability roadmap and become a brand leader in the industry with our C2P solution - Your key to embracing ESG & product sustainability.
Reduce greenwashing concerns & reputational damage
Achieve a zero-waste circular economy - Gain a competitive edge
Save time with access to Compliance & Risks' extensive Knowledge Partner network & Global team of Regulatory Experts
Easily demonstrate your sustainability claims and gain consumer confidence
Continually monitor regulatory changes & keep ahead of proposed changes before they happen