Data and the use of technology is a valuable asset in sports, and still has huge potential to grow. The possibilities are equally wide-ranging when it comes to versatility of use. From measuring engagement and interacting with fans online and off, to providing AI-based insights and coaching for amateurs or high-end performance analysis for pro-athletes; the options are endless. And the budgets are big too. According to Emergen Research, the global sports technology market size is expected to reach 40.22 billion USD by 2028.
Wrlds is a unique player in this multi-billion-dollar-game, with technical solutions and a business model that enables traditional sports brands to start exploring this technology with limited risk and cost. In our interview, co-founder and CEO Felix von Heland and chief revenue officer Joakim Liljedahl explain how brands stand to benefit from adding digital connectivities to their products and what it takes to get started.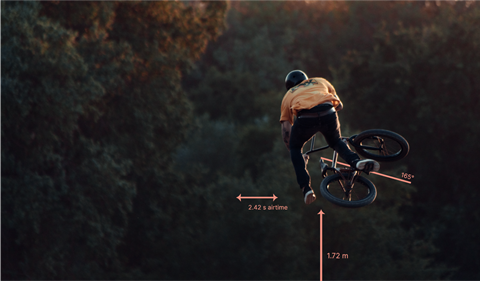 SGI Europe: Can you give me some examples that will help me better understand your capabilities?
Felix von Heland: An area where we at Wrlds are currently involved in two different customer cases is ice hockey. This is a sport that requires precision and top performance. Businesses in the industry need to rely on products and solutions that can help their players achieve the highest levels of success, and our solution is addressing two very different needs for these customers.
One company focuses on helping players improve their game by using gamification in their training products, while the other wants to use data analysis to prove that their product is better than any other alternatives on the market. While the core technology is the same, the user experience and type of data provided serve very different needs.
Additionally, our sensor technology has been employed by the trampoline brand Berg from the Netherlands, as well as the world's biggest scooter company Micro Mobility. While Berg is using the technology in a sensor attached to the leg of an athlete to identify and analyze the performance of acrobatic jumps, Micro is using the technology for gamification to motivate kids to spend more active outdoor time using the scooter.
We are also receiving an increasing amount of requests from large brands who need help testing new products in realistic environments in their labs or outside, without having to use expensive camera systems. Our sensor technology can help them do just that, as it allows users to test products with real people in the environment they are intended for.
Technology as an integral part of product design
Generally speaking, does every product really need this technological add-on?
Joakim Liljedahl: I believe that brands who want to stay competitive and be regarded as innovative will need to broaden their portfolio and add digital abilities to their products. We are convinced that technology is rapidly becoming an integral part of product design. As such, companies must accept the fact that investing in technological abilities and data analysis will be essential to staying relevant in the future.
Ultimately, embracing technology can help brands provide a better experience for their customers and enable them to remain competitive in an ever-changing market. There's also the value for smaller brands to gain in terms of market position, because they might be faster than big corporations at embracing technologies.
Software development is new for most sports brands
Today the industry challenges are quite different – with all the disruptions in the supply-chain, lack of skilled employees and uncertain consumer sentiments. Why should brands decide to collaborate with partners like Wrlds, especially in uncertain times when companies already have a lot of challenges they have to cope with?
von Heland: Firstly, in uncertain times, this is an opportunity for those who have the possibility to invest in innovation to make a strategic leap ahead of competitors and gain market share. Secondly, when the consumer requests it, and a brand doesn't innovate, they risk becoming irrelevant for their end users.
Why don't companies with an innovative mindset develop on their own?
von Heland: In our experience, most brands today are not ready to define the complete requirement list for how the final product should work. And even those who have initiated development inhouse often come to struggle with the amount of complexity involved in getting all the building blocks together. Once they decide to hand over the development to us, they quickly realize how much shorter the development time is since we already have the foundation in our technology platform.
When we take on a project, we take full responsibility for everything, from A to Z, to make sure our customers get to the market as smoothly as possible. Our business model relies on our customers becoming a market success, and that alignment is reducing a lot of risk in the process.
Liljedahl: And I would just like to add that even for companies in sports who are seen as innovative, they are often only innovative within their comfort zone. They are usually extremely good at material exploration, industrial design and understanding customer needs. But developing software is likely a new world for many of them; these questions of how you harness data with artificial intelligence or put electronics into your products.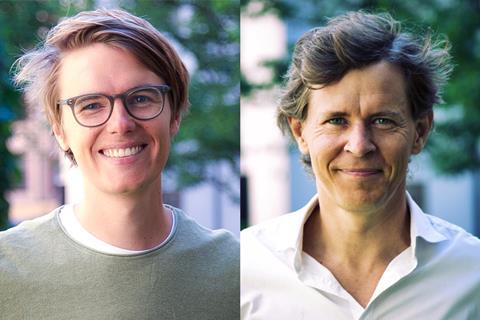 6 to 9 month development process
Can you give me an idea of how long it takes to develop something with your company?
von Heland: We always start with a proof of concept phase that typically takes 4 to 6 weeks to prove the most technically challenging aspect for the specific product in mind. The commercial implementation and production planning after that takes six to nine months, depending on the level of complexity, including developing the physical product, collecting and processing the AI training data, as well as producing the interface, such as an app or a web dashboard and getting it ready for commercial certification and production start.
In terms of product cost, our customers pay the direct material cost for the electronics and set the consumer price with the mark-up that fits their pricing strategy. This allows for maximum flexibility, as they can include the upgraded product without any pricing mark-up, or they can sell it at a higher strategic price point. Once the products are shipping to customers Wrlds takes a license fee that is usually a fixed fee per product.
Does a company need a specific product idea to work with you?
Liljedahl: Not necessarily. Most of our customers are innovation leaders who have a curious and innovative mindset and see where trends are moving towards and what the customers of tomorrow will ask for. Some come to us with specific ideas they need our help to realize, while others understand the need to innovate with technology but want help to explore the different opportunities that technology can offer in their case. At Wrlds, we offer concept ideation workshops based on our experience to help each brand understand the full potential of how technology can help them create new and more engaging products by adding sensors, motion data analysis and connectivity.
Growth of sports technology is bigger than growth of sporting goods
I see. So given that we're talking about different areas that brands have to think of, what areas do you cover? Legal aspects for instance?
von Heland: We have the capability to cover all the steps involved in getting a smart product to market, including electronics, mechanical design, software layers, data analytics, and user interface. When our customers start working with us, we ensure that everything they don't want to or don't know how to handle themselves is taken care of, including legal aspects such as product certification.
While the core of our platform is software, electronics and AI, we have a strong partnership network that we involve while we take the role of project leader from our side. This makes it possible for the customer to have only one contact point and we can become a one-stop-shop for them.
Why should investors be interested in your company?
von Heland: Firstly, we have a strong customer base that is global and uses our technology to take their product portfolios to the next level. Secondly, most sporting trends have to do with smart devices and interpreting data from athletes. We see for example that the growth rate of sports technology is much higher than the sporting goods category in general. For us it is a very exciting time to be a partner for sporting goods brands who have not yet taken the step to embrace technology, and one they can rely on as they start adding digital abilities to already great products.