The shortage of skilled employees, climate change, the corona crisis, the Ukraine war, raw material prices, inflation, recession…How do I save my company? Is it enough to solve cost issues? How do we open up new sources of revenue? The consulting experts from K'UP introduce "Ultrapreneurship". We explore what they mean, how it works, and K'UP's free RAMP Index test to assess your strategy.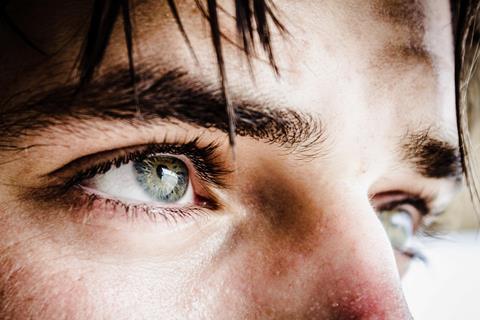 The crucial step: remember, you are the manager, the entrepreneur and, yes, also the creative destroyer (J. Schumpeter).
The complexity of everyday problems is a given, it must be penetrated and overcome. You need to achieve a productive balance in which you grasp them so well that you can forget them for a few hours. There is an effort ahead of you that will take you further, but only if you make the most of it. You can realize the unattained by imagining it intensely and going towards it with determination.
Your first and only question:
Who or what do you want to be and where should your company be in ten years?
The answer will charge your actions with meaning. Now is the time to develop a strong vision; a picture of where you see your company going. Leave the familiar path and ask yourself, what can you do, what do you want to do, and what do you need to do for your customers, employees, and the planet? Then break out from your former norm and invite all your stakeholders into your vision, to translate it into a strategy together.
Your work begins here:
Where do we stand?

1. LISTEN: Whether it's to people, to customers, about products, value creation, or sustainability — capture the current status quo of your entire organization and use it to establish clear goals for success.
How do we position ourselves?

2. LEARN: Based on your vision for the future, develop different scenarios of expression. Define innovation steps and decide on a development rhythm that is feasible in your terms of time.
How do we communicate?

3. CREATE: Draw up a clear mission statement that defines the new demands on the organization, brand, business model, and sustainability, and one which gets to the heart of your new corporate identity.
How do we implement it?

4. ACT: Your future plan translates the strategy for each area into concrete measures, milestones, and fixed KPIs. Together with all your stakeholders, you are now ensuring that energies are aligned and goals are successfully realized together.
How does your new mindset grow out of your vision?

Take advantage of the opportunities of circular business models and adopt a completely new perspective on your core business and customer promise.
Forget the constant pressure to grow: De-invest in old markets and themes and focus on your incremental transformation.
Unleash the energy in your team to make a difference together. Balance material, human and planetary performance. In doing so, go beyond boundaries and strive for seemingly impossible goals. Do things that sustainably advance the planet and you. This energy is what makes modern entrepreneurship work. We call it Ultrapreneurship.
Start doing it now!
Do you want to take entrepreneurial action, reset your priorities, and make a difference? Do you want to see at a glance where your business stands? You need only 20 seconds to take our free RAMP test!
About K'UP
K'UP was founded in 2005 by Arne Klein (get in touch) and Jochen Pläcking and is today a consulting boutique with the expertise of 6 partners. As an ID company with offices in Berlin and Stuttgart, K'UP defines contemporary strategies for corporate identities and accompanies their transformation.
K'UP is driven by the vision that companies need to act in a meaningful way and calls this Ultrapreneurship. Through organization, brand, business models and sustainability, K'UP promises to bring hard and soft values into fruitful balance.
K'UP serves large to midsize companies from all industries. In the spirit of Ultrapreneurship, K'UP's clear goal is to make strategy processes more efficient (CORING) and corporate management more measurable across the board (RAMP). K'UP's way of working can be described as relaxed, sincere, clear and determined. K'UP fosters an inclusive change culture that makes strategy fun. In relentless dialogue, the team seeks shocking insights to create uniqueness.

K'UP creates unique corporate identities from strategies that synchronize business models, brand, organization and sustainability. With years of expertise, K'UP helps business leaders focus on what matters most, creating clarity for successful change.
It is not for nothing that K'UP stands for "Know Your Priorities".