In February 2023, Adidas made headlines with the launch of its new label Adidas Sportswear. Not only was the unpretentious name of the brand's new label surprising, it was at that point unclear how "Sportswear" will differ from the other Adidas sub-brands. So what exactly is Adidas Sportswear? Aimee Arana, SVP General Manager of Adidas Sportswear & Training explains all. In this interview, she reveals how Sportswear is the company's largest category and a project with a vision.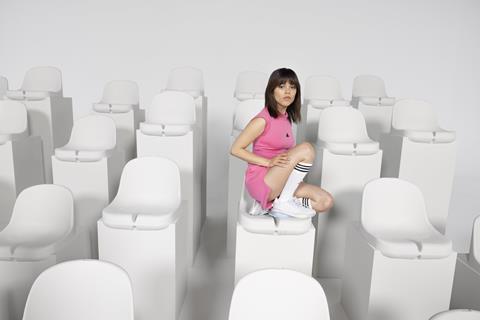 Aimee Arana joined Adidas nearly four years ago. After first leading the Global Training & Core Business Unit, she was recently named head of Sportswear. Her role is to drive the company's ongoing commitment to a more inclusive and accessible sports world and to establish Adidas Sportswear as the first choice for the next generation, one which is increasingly focused on comfort.
What is the idea behind Sportswear? Can you explain the concept?
Aimee Arana: All our Sportswear collections are inspired and built with the next generation in mind. We noticed casual and versatile pieces were on trend for them, and our research confirmed this, with 70 percent of Gen Z stating casual comfort as a top priority. So, Adidas Sportswear was born – a refreshed style code through a range of lifestyle pieces that fuses our latest performance technologies and codes borrowed from sports with comfort and versatility.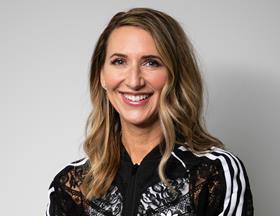 This was showcased most recently within our Z.N.E. collection launch, where we drew inspiration from the iconic performance-first Z.N.E. design [often said to stand for zero negative energy] and remixed it with lifestyle-first features and minimalistic detailing.
Since Sportswear is a separate label within the Adidas family, how do you differentiate the collection from the others in design, price range, retail channels, etc.?
Adidas Sportswear houses pieces that offer specific performance technologies through simple cutlines, colorways and stripped-back design details. The Spring/Summer 23 drop showcased items that were curated to encourage the wearer to channel their individual style and remix the pieces to show this across multiple moments.
Similarly, our recent Z.N.E. collection saw us transform the iconic performance-first silhouette into a range of everyday wardrobe staples that can work daily across occasions.
Much like the wider Adidas portfolio, across Sportswear's apparel and footwear collections, we have a broad price offering. With pieces for adults, juniors, children and infants, the product ranges cover a full retail landscape and aim to provide each wearer with pieces that fuse sport with style.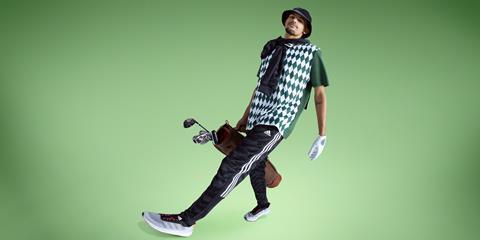 How independent is the line? Will there be functional products as well, or ones designed to complement pieces from the performance line, such as Adidas Terrex?
With Adidas Sportswear, we want to offer consumers pieces that are born for sport and worn for style. Whilst we will debut pieces that exclusively sit in the Sportswear category, we will often fuse performance technology and lifestyle design cues from our other categories and iconic Adidas franchises, such as Boost [footwear] and MyShelter [from Adidas Terrex].
Earlier this year, we unveiled the X_PLRBoost sneaker. Inspired by the iconic Ultraboost, we blended our leading running technology with fresh lifestyle detailing to present a sneaker that works for all of life's adventures.
How big is the collection, and how many collections will there be per year?
Adidas Sportswear will be home to a vast selection of sport-inspired pieces. In the Spring/Summer 23 drop, the AVRYN sneaker and Tiro Suit Up Advanced were the staple yet versatile must-have pieces, with the wider collection taking on different design characteristics: A bold statement Express Dress that works as a dress or a jacket, a sport style Express Coach Jacket, and much more.
Since then, we have launched our new X_PLRBoost sneaker and the latest Z.N.E. collection, which includes a series of comfortable distraction-free co-ords for Gen Z to style to their liking ahead of an exciting summer of sport and music. We also have additional drops planned for the rest of the year and beyond.
Going forward, we have additional drops planned in line with the standard industry drumbeat of seasonal newness. Alongside this, we will tailor our seasonal collections to serve specific conditions (i.e., jackets, weather-specific footwear), as well as limited edition capsules to reflect any commercial and/or culturally relevant moments.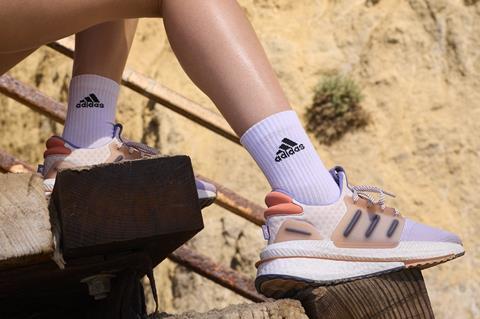 What is the target group for the collection?
Adidas Sportswear has been designed with the next generation in mind, working to serve them during multiple moments as they tackle the sport of life. The versatile pieces which make up the collection look to level up the wearer's style, allowing individuality to be channeled when styling across occasions.
What role does sustainability play in the new line?
A key focus when creating the pieces for Adidas Sportswear was to create a comfort-first range that was designed with purpose and tailored for everyday wear, all whilst remaining dedicated to reducing our impact on the planet. As part of this mission, we ensured a number of the pieces in the collection are either made in part with recycled materials, representing one of Adidas' solutions to help end plastic waste.
What further steps are now planned?
At Adidas, we are continuously innovating our designs so we can expand our Sportswear collections further. We already have exciting new drops lined up for FW23, SS24 and beyond!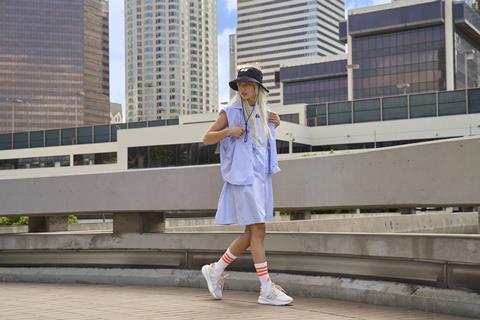 Which retailers are you focusing on?
For Sportswear, we are focusing on retailers which provide a holistic offering to directly mirror the essence of our collections.
Knowing the increased demand for sporty yet stylish fits, we are targeting retailers who are well known for this, such as Intersport, Decathlon or Sports Direct.
Alongside this, we are also ensuring that our online shoppers have wide access to the products, so we are continuing to work closely with specialists such as Otto, Very and Next in Europe to stock our collection. Alongside our core offering, we will also have additional limited-edition capsule collections available in selected shops.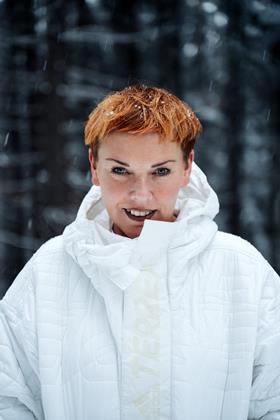 Will the collection also be available in flagship stores?
Yes, consumers can find Adidas Sportswear pieces within a number of our flagship stores, as well as online via the Adidas app.
What channels are you focusing on?
For Adidas Sportswear, we will be employing a multi-channel strategy, ensuring we have a clear-cut presence across social, digital, retail and PR.
Where will Sportswear be available?
The Adidas Sportswear collection will be available globally in-store, on the Adidas website and via the Adidas app. Additional collections are set to drop in FW23 and beyond, so watch this space!