GORE-TEX products protect us from wet and windy weather even under extreme conditions. For W. L. Gore & Associates, protection extends not just to people, but also to our planet
When Bob Gore discovered the potential of the material PTFE for waterproof lamination of textiles in the 1960s, it revolutionized the clothing market worldwide. Gore created a new category of clothing and became an important pioneer in the outdoor boom of the following decades. Today, numerous international premium and luxury brands from the world of sport and fashion use GORE-TEX products to offer discerning consumers unique, highly functional and sustainable products. For years, the GORE-TEX Brand has not only demanded performance from its innovative products but has also been committed to ambitious sustainability goals.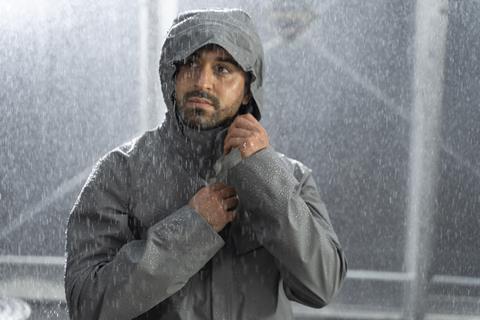 Innovation and rigorous testing standards
Innovation is still at the heart of Gore today. From waterproof protection given to jackets, footwear and gloves using the original GORE-TEX products range, to extreme breathability in jackets and gloves from the GORE-TEX INFINIUM™ products range. The original technology has continued to evolve since then, opening up numerous new avenues for application. Today, Gore holds more than 5,000 patents worldwide in a wide variety of fields - including polymer processing, electronics and medical technology.
Only the highest scientific and production standards, combined with stringent methods make this possible. All GORE-TEX product technologies must meet rigorous testing standards, from initial innovation in the lab, to real-world use in the field, every stage of the process is accompanied by rigorous testing. Not only are the GORE-TEX fabrics, membranes, insulations and linings tested, but so too are the finished products from the brand partners. Only this way can consumers confidently rely on the GUARANTEED TO KEEP YOU DRY™ promise of Original GORE-TEX products.
Company: W. L. Gore & Associates
Founded: 1958
Turnover: $3,8B (2020/2021)
Headquarter: Newark/ Delaware, USA
Employees: 11,000+
Durability, longevity and comfort
Every GORE-TEX product is designed to provide the best possible combination of function and comfort, as well as providing a high level of durability, ensuring that the product performs to a high level for its lifetime. Durability and longevity are essential keywords for GORE-TEX products. A multitude of conditions and uses are simulated to ensure GORE-TEX products stand the test of time.
In the "Martindale Test," wool or sandpaper is repeatedly rubbed over the fabric with considerable pressure to test the abrasion resistance of the textile. In the "Flex Test," fabric is squeezed and stretched for hours at extreme temperatures to simulate wear and use. Further rigorous stretch tests ensure that laminates are strong enough to withstand any wear and tear, while in the rain room, a wide variety of rain conditions are simulated to test the waterproof design of the garment. Further tests are carried out in the storm cube, a climate-controlled chamber where fabrics and products can be exposed to high winds and low temperatures. Ultimately, it's all about making comfort measurable and ensuring that GORE-TEX products provide personal comfort for a wide range of activities and conditions.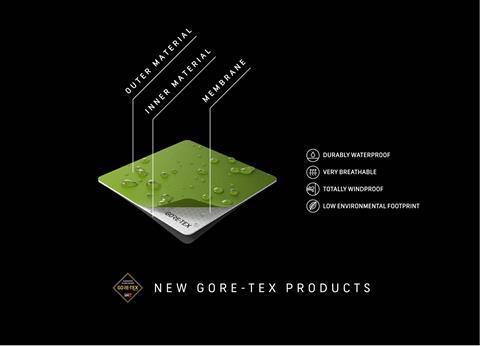 New Sustainability Milestone: The new membrane made of ePE
These high standards also apply to Gore's new ePE membrane, which in conjunction with selected brand partners, was introduced to the trade for the first time in 2021. This new innovation followed years of research and testing and is a complementary material platform to the existing GORE-TEX technologies. ePE laminates are free of PFCs of environmental concern in both the membrane and the DWR, resulting in an improvement to the carbon footprint of GORE-TEX products. Gore has applied more than 40 years of material science knowledge and polymer expertise to manipulate PE to create a highly porous, strong polymer scaffold. The result: a light and thin yet strong microporous material. Since less material is needed in production for the same function, this has a positive effect on resource efficiency and the carbon footprint of the products.
Durability applies to all GORE-TEX products, including the new GORE-TEX products with the innovative ePE membrane. Finally, the useful life of a product is crucial for assessing its overall lifecycle impact: scientific life cycle analyses have proven that extending the life of a product is the most important lever for minimizing its environmental footprint.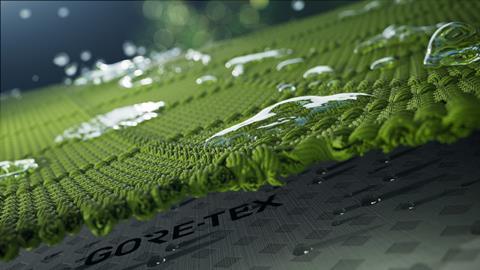 Functionality and sustainability determine performance today
Sustainability and corporate responsibility run through all levels and divisions of W. L. Gore & Associates. The Gore Fabrics Division has long been at the forefront of important sustainability activities. It was the first to implement environmental management systems in all of its manufacturing facilities, it pioneered life cycle assessment, and it was the first to set a "Scope 3" target for its product-related carbon emissions, to name just a few examples. So, while Gore's focus in its founding years was primarily on protecting people from weather conditions, today it is also about taking responsibility as a company for its own environmental and social footprint.
The launch of the new Sustainability Framework in 2020 laid the foundation for an ambitious, measurable program that represents the Gore Fabrics Division's sustainability roadmap for the years ahead. Performance - previously a term used merely in the context of technical product features or financial results - is now understood holistically at Gore and expanded to include the sustainability aspect. The goal is to protect people and the planet while extending the life of products and people's well-being. In addition, Gore uses its leverage with suppliers to further expand its influence and ensure they also help to reduce their carbon footprint.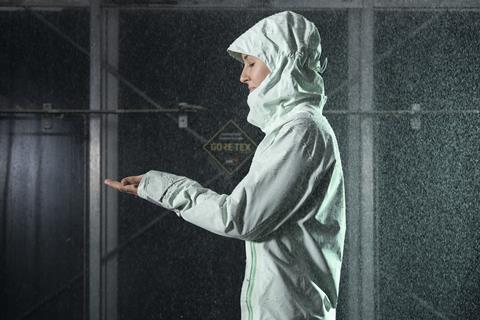 More plans to reduce carbon footprint
In addition, the number of textiles that are Standard 100 by OEKO-TEX® certified and bluesign® certified are to be increased in the coming years. Since the textile accounts for the largest share of CO2 emissions in a laminate, Gore plans to use more recycled face fabrics and is working to introduce the Global Recycling Standard. New dyeing methods, such as solution-dyed technologies, are also helping to further reduce the CO2 footprint. Since 2020, Gore has also been testing rental models and therefore alternative consumption solutions with its own DTC brands in the US. To further increase the lifespan of GORE-TEX products, Gore has launched "Wash, Care & Repair" programs for consumers in different markets.