When it comes to financial engagement in sustainable or circular business fields, there are clear areas of interest for investors. Circular design strategist Amy Rauen continues her examination of the financial side of circularity, looking at who is investing, and what they are investing in.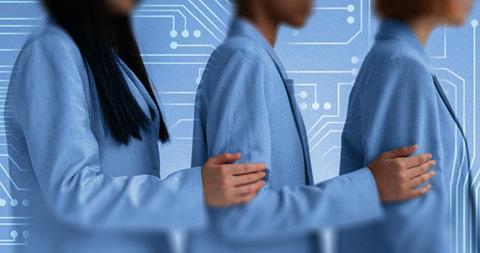 Towards circularity- everything starts with digital services
Transparency and traceability are the first step in many brands' journey towards sustainability, and eventually, circularity. This is one reason why Fashion for Good supports data solutions like the newly launched TrusTrace Certified Material Compliance platform: a software solution that aims to link all purchase orders to production steps, certificates, supplier declarations, and quality reports, for real-time traceability.
The gathering, sharing, and interpretation of data will be key elements of the journey towards circularity, and digital technology is the basis of this. In order to support brands, many companies have emerged that are offering software and tools to authenticate and track goods, from the raw material to production through to end-of-life phase.
Circular economies and digital investment opportunities
Investments in such businesses are trending, and can be roughly categorized into the following:
⦁ Analytics: Digital product passports to track clothing along the whole value chain and store critical end-of-life data. For example, Eon.
⦁ Databases: To connect industry stakeholders together, foster collaboration and knowledge sharing, and increase supply chain transparency. For example, Reverse Resources SaaS tool, which allows stakeholders to track and trade textile waste to generate value, both environmental and economic.
⦁ Rental platforms: Digital infrastructures to support rental services and circulate products between more users. For example, Rent the Runway and Hurr.
⦁ Resale platforms: Digital infrastructures to support resale services to circulate products between more users. For example, Vestiaire Collective, Recurate, ThredUp, Vinted, Depop, Real Real, and Trove.
⦁ 3D design software: Promoting waste reduction through enhanced digital design and prototyping. For example Clo, Optitex, and DressX.
⦁ Virtual reality: Enhanced shopping experiences to improve style and fit, and to reduce returns and associated waste. For example, Zeekit, a virtual fitting room start-up, which has seen garment returns drop from 38 percent to 2 percent.
Money to be made in raw materials
The second rapidly growing industry is raw materials, which offer the largest financial opportunity along the fashion value chain. The Material Innovation Institute has calculated that a total of $2.3 billion has been invested in next-gen materials since 2015, and the investment amount in 2021 more than doubled that of 2020. They predict the "global wholesale market size for next-gen materials will be approximately 2.2 billion USD in 2026, representing a three percent share of an addressable market of over $70 billion."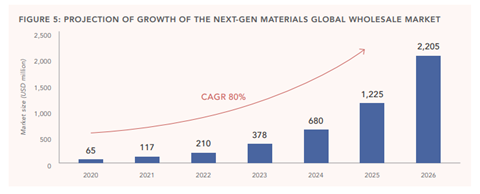 How big the interest is, was clear in April this year. With a host of investors like Ralph Lauren, BMW i Venture, Advantage Capital, Evolution VC Partners and many others, the U.S. start-up company Natural Fiber Welding (NFW) received a financial boost of $85 million for research. H&M, Pangaia, Chaco, and Camper are among the circular materials company's customers.
So who or what is driving the investments?
Economic incentives like job creation and policy in waste directives are helping to drive investments. Citizen demand is also a driving factor.
In Thread Up's recent 2022 Future of Retail report they stated "45 percent of Gen Z and Millennials are more likely to shop with a brand that offers secondhand clothing alongside new clothing, up 11pts from 2020." Brands understand that they need to embrace the circular economy, specifically resale, rental, repair, and preferred fibers to satisfy their customer's demands.
Another key participant helping to drive investments are governments. The following partnerships demonstrate how governments can help to overcome current barriers and encourage economic opportunities, attracting investors to build recycling infrastructure in their region.
In October 2022, the Finnish fiber company Spinnova received a grant of a maximum of €1.6 million from the European Union's NextGenerationEU financing and Finland's Bio & Circular Finland sustainable growth program for its fiber research.

In a recent announcement, the specialty materials company Eastman, together with the French government, said they will be investing up to $1 billion to build a chemical recycling facility in France. The facility, to be fully operational by 2025, is set to recycle up to 160,000 metric tons of plastics currently being incinerated, and will output virgin quality materials for textiles, speciality and packaging applications. To help position France as a circular economy leader, "Eastman also plans to create an innovation center for chemical recycling."

The Australian government has created the National Product Stewardship Investment Fund to reduce one of its largest waste streams, textile waste, and prevent materials from going to landfill. Grants of between $300,000 and $1 million for new or existing programs are being offered to projects that help increase recycling, recover materials, and promote a circular economy.
Policy alone isn't enough
Policy can help move the fashion industry to a more circular path, but in order to build a circular infrastructure that is resilient it needs to be coupled with citizen demand which includes citizen and brand participation.
You can read part one of Amy Rauen's series on investments in the circular economy, where she discusses who is investing and in what projects, here. Or continue to part three, which discusses some of the barriers to investing in circularity and the ROI potential.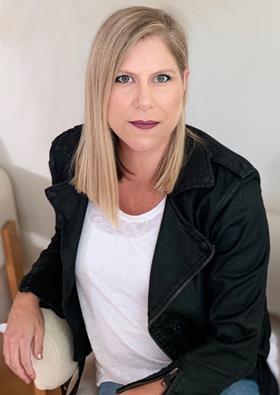 Amy Rauen is a sustainable fashion and circular design strategist who partners with lifestyle brands to help them incorporate innovative technologies, sustainability, and circularity into their organizations. As founder of Circular Intention - a consultancy that is reimagining how we make products - along with being a Circular Economy Pioneer through the Ellen MacArthur Foundation she advises brands looking to effectively increase their brand equity whilst driving responsible business profits all while focusing on reducing overconsumption and overproduction.