This year ISPO Munich will, for the first time, take place at the end of November; a change that has been generally welcomed in the industry. Also premiering this year is Future Lab, the new heart of ISPO Munich 2022. ISPO Exhibition Director Lena Haushofer shares with us the decisions behind this concept, who is exhibiting there, and how Future Lab connects with ISPO Munich's guiding principle of sharing new perspectives on sports. After a successful start leading OutDoor by ISPO, this is Lena's first ISPO Munich as Exhibition Director.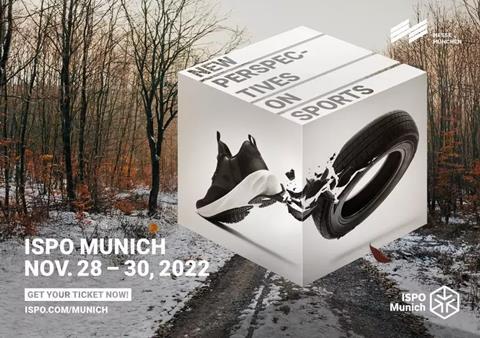 SGI: Even before and during OutDoor by ISPO you were working intensively on the preparations for ISPO Munich. The newly debuting Future Lab was quickly part of the thinking. Now it is the heart of ISPO Munich 2022. Who is the Future Lab aimed at and what do you want to achieve with it?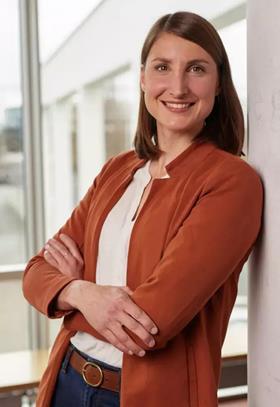 Lena Haushofer: For us, Future Lab in Hall B2 is the central element of the event, because it's here we want to work with the industry to offer new perspectives on the most important aspects of sports business. We will have various hubs within the hall dedicated to individual topics. For example, the Retail Hub will show what shopping could look like in the future. We want to inspire all retailers to take something away from this for their own businesses, whether online or off. We'll be hosting inspiring presentations – with presenters like Margit Gosau, Managing Director of Sport 2000, speaking about future-orientated category strategies – and exciting exhibition areas, with exhibitors like Alibaba, and we have space for peer to peer exchanges.
The Sustainability Hub is dedicated to the biggest challenge of our time. It will give an overview of the most important sustainability topics, like traceability, transparency, circular economies, and climate action, and showcase some of the best solutions. Every day at 11 am there will be a guided tour to enable as much knowledge exchange as possible. The tours are aimed at everyone; from retailers to manufacturers, and interested brand representatives. Everyone will be able to ask questions and engage in direct dialogues.
What other areas does the Future Lab cover?
In addition to the big topics of e-comm, retail, and sustainability, it's hugely important to us that every visitor also gets an insight into current central innovations, especially in product development. So the most exciting innovations and best start-ups in the sports industry will be exhibited in the hall, alongside the ISPO Award Exhibition and Brandnew areas. And of course Future Lab will facilitate the possibility to make new connections with innovative makers.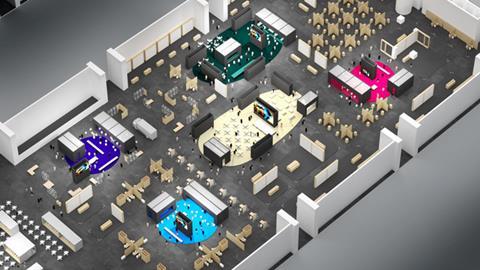 Is there a general conference program?
Yes, that is also a feature of the Future Lab. Some speakers I'm particularly looking forward to are Merijn Dols, Global Director for Open Innovation and Circular Economy at Danone; former Obama staffer and ex-director of the World Food Program Laura Santucci; and Hunter Lovins, CEO of Natural Capitalism Solutions and member of the Club of Rome. When we put together the program it was important to us that it combines industry expertise and thinking outside the box to bring a sense of momentum to the event.
And what about actual athletes?
Of course, they won't miss out either. Cyclist Anton Palzer will address the topic of biohacking in a live recording for the Red Bull podcast. Olympic decathlon champion Christian Schenk – who has just organized an inclusive festival, "all-inklusiv," for people with and without disabilities – will shed light on the topics of diversity and lobbying. And under the theme of Stories to be Told, a session of the networking platform initiative "Frauen Verbinden" (women connecting) will present prominent female entrepreneurs, personalities, and athletes. Diversity in sports is an important topic for brands and for us as well. I am personally particularly looking forward to the contribution from alpinist Kazuja Hiraide. He was the first Japanese man to receive the Piolet d'Or Award, the Oscars of mountaineering.
But is there no longer an ISPO Cup?
Yes, there is. But we have redesigned it. Instead of an exclusive invitation event, we'll be awarding the ISPO Cup at a big party in the Future Lab on the first evening of the trade show. From here on, we want to honor initiatives from athletes and sports influencers that make a positive contribution to society. Who will receive it this year? That's still top secret.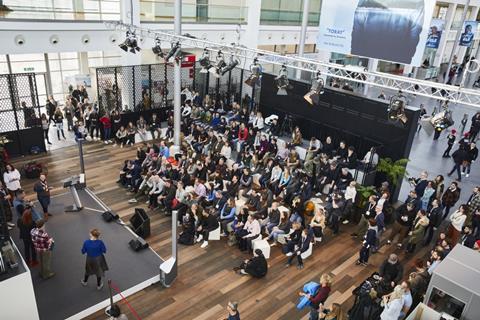 Why is it so important to have a separate hall like Future Lab in addition to the brand presentations?
As our guiding principle says, ISPO Munich aims to broaden and inspire perspectives on sport, and support and promote industry discourse. It may sound cliché, but it's true: Corona has proven that personal interactions are essential. Our goal with ISPO Munich is to offer the best conditions for this and provide opportunities for those invaluable spontaneous connection-building moments. Everyone will return home inspired and with lots of new knowledge.