The entire sporting goods business is built on a linear "make-take-waste" model. Designers have only ever had to worry about the finished product on the shelf — a product that had to meet one requirement: it had to sell. Product design was (and still is) steered by color trends, input from sales staff and product managers, as well as the need to meet retail prices, calculate profit margins, and selection of raw materials to meet specific price ranges. At end of use, product has been mostly consigned to landfill. To install circular product life cycles, designers now need to re-think and re-educate themselves, following the circular design credo: Design is never done.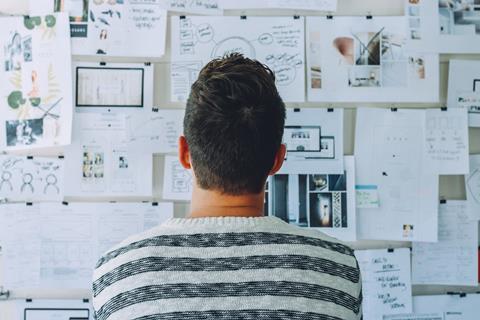 In the future, circular design thinking must be an intuitive aspect of the creative process, with the aim to design out waste and pollution. Every single piece of a product created has to be sourced from a circular process, needs to be long lived, and has to be recyclable or biodegradable. What does that mean for designers, pattern makers, and product managers in our industries?
"We used to design 'finished' products. Now, we should think of everything we design like software — products and services that can constantly evolve, based on the data we get through feedback." The role of design in products and services remains relevant throughout the whole circle, says Tim Brown, one of the leading voices of the Circular Design Guide. The platform, launched by the Ellen MacArthur Foundation, embraces the revolution that is happening in product and textile design.
In order to support designers to understand and embrace the idea of a holistic design thinking, the Circular Design Guide offers inspirational videos, tutorials, workshops for download, and many other assets that can be used to train and discuss the topic within companies. Experts on this platform are unanimous on one point: While a designer must always consider the sourcing of materials — be it a used product or a recycled material — there is no silver bullet to designing a product or service that produces no waste or pollution, or a business model that keeps products in use for years. The principles of the circular economy do not prescribe methods by which they must be achieved, but leave the door open to myriad strategies and innovations.
The Ellen MacArthur Foundation says of the design challenge and circularity: "This means understanding the impact of our design on stakeholders and building in feedback loops to help identify and address the unintended consequences of our design decisions. At every stage of the design process, we need to both zoom in on the user needs and zoom out to consider the systemic implications, oscillating continuously between these two equally critical perspectives."
A stronger base of information and knowledge of circular design thinking is needed in order to make products that last longer and are repairable and/or easy to disassemble for further use or recycling. It is a human-centered approach instead of a business-centered one. However, no one solution is applicable to every product.
"What makes a product circular will depend on the kind of product it is and the kind of life and use it is intended for. Some products will be better suited to ensuring it lasts as long as possible and is repairable, like packs and waterproof jackets. Other products, like baselayers, may be more suitable to design by considering a monomaterial/ease of recycling approach. In all cases, we are looking through the lens of our circular design principles which guide us to include considered inputs, durable life and responsible end," says Katie Wilson, Arc'teryx director environmental and social sustainability.
The Arc'teryx ReBird system – one home for all circularity initiatives
Initiated in 2021, the ReBird program by Arc'teryx (the brand internally calls itself the "bird," referring to the company logo) is a one-stop-shop for all of the company initiatives in product care and repair, resale, and upcycling. Grouping all projects under one umbrella helps the brand to raise awareness and engagement among customers and to scale the individual programs effectively across the global business.
ReBird is comprised of three programs:
ReCare — As an extension of the Arc'teryx Original Warranty Program, the ReCare initiative focuses on product care and repair. To better assist consumers, the company has introduced support, service, and training, primarily in its own stores. ReCare stations, for example, are installed at the brand's Broadway store in New York, where product assessments, expert repairs, hands-on product care, and training are offered. Arc'teryx is also developing plans to regionalize repairs through partner training and repair centers to reduce cross-border shipping.
ReGear — the official Arc'teryx buy-back and used gear program keeps the product in play by taking back gear and refurbishing it with the same design and construction quality as its first life. These products are deconstructed, and parts such as cuffs, jacket sides, and hoods can be replaced using excess raw materials.
ReCut — The upcycling program is the brand's playground and experimental school. Part of this initiative is to utilize post-consumer materials that are beyond functional repair, but still offer an opportunity to be refurbished into something new.
The feedback needed for designing better products can be sourced, for example, at warranty and repairs teams by asking questions: Which products are failing and how? Are there specific improvements on products that can help to ease repairs? At Arc'teryx, there is close in-house cooperation going on to educate the design team: "Discussion occurs about what the potential solutions could be (could the seam be placed differently; is it a materials problem; are the products being used in a manner different to what was expected?) which the design teams then take back with them as they develop or redesign new models," says Wilson. This hands-on approach, benefitting from very concrete feedback, helps to design out some of the waste by optimizing the product.
Pattern making is another piece in the puzzle that can make a big difference to the overall sustainability of a product. It is the aspect that affects the disassembly of any product that is not mono-material, and it is essential for the goal of making repairs easier. Both pattern making and the bulk production process need to be adapted too, for example, assuring an easy access to seams, liners, face material, zippers and cords, as well as buttons that can be replaced etc.
The other task at hand is to reduce overall pollutants. Designing out pollution means avoiding, or replacing, materials, chemicals and treatments that are hazardous to the environment and humans, or cannot be recycled. Information on safer, certified material choices can be found on many platforms like the Textile Exchange Material Change Index (MCI), which is a component of the Textile Exchange Corporate Fiber & Materials Benchmark (CFMB) program, or the ZDHC (Zero Discharge of Hazardous Chemicals) Manufacturing Restricted Substance List.
While it is possible to extend the physical life of products by implementing repair and reuse options, the challenge of making them live longer still has an "emotional" aspect to be overcome. Long-lasting products are an obvious contrast to the previous expectations from designers who accept waste: Namely, a timeless, classic look will be worn longer, but it can also be less exciting and inspiring to buy. This emotional aspect is at odds with fast-fashion.
Taken to its logical conclusion, long-lasting, classic products lead to less consumption, which in turn raises the big question of growth and our economic system in general. In this respect, the idea of the long-lasting product faces hurdles that perhaps only the consumer themselves can tear down with a change in buying behavior, moving away from fast consumption and toward classic design.