Angeline Elfström is Business Development Manager for OnceMore, the world's first process for industrial-scale recycling of polycotton blends from Swedish forest group, Södra. OnceMore combines post-consumer cotton fibers with wood from sustainably-managed forests and produces a dissolving pulp for viscose and lyocell production. Elfström says that true progress towards a more circular textile industry can only be achieved if the entire value chain works together.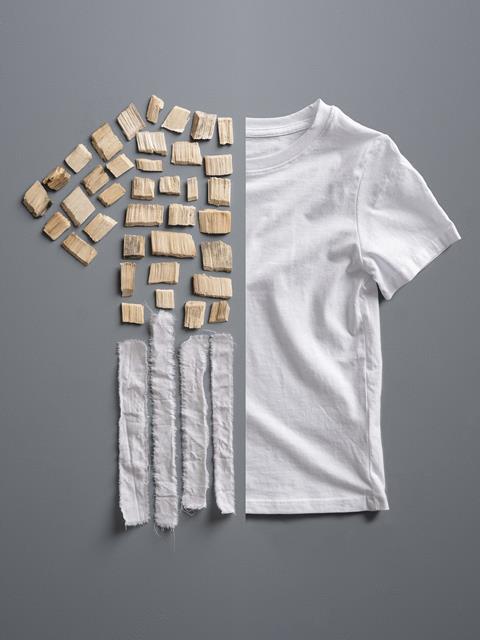 "It begins with the designers," says Angeline Elfström. "We need them to bring circularity into consideration right from the start by thinking about the entire lifecycle of the product, not just its launch. Brands could really help us make a difference if they start by thinking about the materials they want to use early on.
In Elfströms ideal world, product developers and designers should start from scratch: at the choice of fabrics. "Be proactive. Don't reach for the blended fabrics just because they are the familiar choice; they are difficult to recycle. Talk to us at the beginning, not the end. At present, elastane is difficult to handle in our process, for example, but one alternative is Sorona. A simple substitution early on can go a long way to ensuring success when the garment needs to be recycled."
She urges designers to look at new materials and talk to suppliers. "Different companies have different skills. Södra's fabric range OnceMore, for example, uses post-consumer polycotton blends in the mix, while other players may accept wool.
"We are working continually to expand the range of materials we can recycle and cooperation is vital to ensure we can continue to grow a more circular textile industry. We currently have a capacity of 6,000 tons per year of a sustainable alternative to traditional viscose with no compromise on quality — that's enough for 24 million garments, but we want to do more; much more. Come and see what we do, how we do it, and how we could work together to produce more sustainable fashion."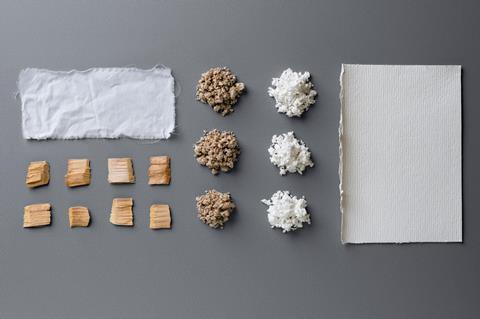 Cooperation is important at the beginning of the value chain, but no less so at the end. For more sustainable purchasing choices, Elfström advocates for an information initiative at the consumer level: "There is a huge amount of work to be done on educating the consumer," she observes. "What constitutes a recycled garment? What is viscose? Do consumers even realize that clothes can contain cellulose from trees, that there are different kinds of viscose? What is the best way to dispose of unwanted clothing?
"Consumers can't make sustainable choices if they don't have the right information and brands have an important role to play here. I'd like to see a QR code on every garment one day that would provide everything the consumer needs to know, from recycled content and raw material source to recycling advice." Such a technology is a reasonable prospect in the not too distant future, and one of the many out there that means we are on the way to a circular textile economy.