The game of pádel, an easier alternative to tennis, is said to be most popular now in Spain, Portugal, Italy and Switzerland, and industry experts predict that it is going to spread soon to other countries including France, Germany, Austria, Switzerland, the U.K. and the U.S. According to CMDsport, Signa Sports United hopes over the next 12 months to attain the same leading position in pádel it enjoys on the world tennis market through its hybrid network of Tennis-Point stores. Signa has repeatedly declined to indicate the turnover of Tennis-Point, which may or may not be higher than that of its closest international competitor, Tennis Warehouse.
The Spanish trade publication, which has just organized a webinar on the development of pádel, reports that all new physical Tennis-Point stores, both in Spain and abroad, will include a pádel section and open under a new banner: Home of Racketsports. This follows the formula of a new store in city of Lausanne, the brand's third in Switzerland, which opened about three weeks ago. The two existing Tennis-Point stores in Spain – in Mataró and Barcelona – are already selling pádel products. Two others slated for Valencia and Madrid this year will open under the Home of Racketsports banner. The objective is to have ten stores in operation by 2023 in Spain, the country where the sport of pádel is most developed.
In addition, Signa will open eight new webshops in Europe, operating under the Padel-Point name, that will specifically focus on products for the game of pádel. The first one is to open in Sweden, with others to follow in the next couple of months in France, Italy, the U.K., Germany, Belgium, the Netherlands and Spain. The group's Spanish pádel web store will not operate under the Padel-Point name, as there already exists an e-commerce site called tiendapadelpoint, which operates out of La Nucía, near Alicante.
Signa Sports United has not disclosed the cost of this investment. As CMDsport notes, however, it is presumably lower than that of acquiring an established player in the category.
In addition to its own e-commerce, Tennis-Point now has 26 physical stores – some directly owned and some franchised – in seven countries: 12 in Germany, five in Austria, three in Switzerland, two each in Spain and Turkey, and one each in Italy and Croatia. In the medium term, CMDsport reports, the brand might decide to acquire majority or minority stakes in other pádel retailers with significant market share.
Padel-Point has plans to develop brands of its own, either in a strict sense or through collaborations with external brands. One possibility is to license an international brand of clothing or hardgoods to develop product lines exclusive to Padel-Point. There should at least be a brand of Padel-Point paddles by January 2022.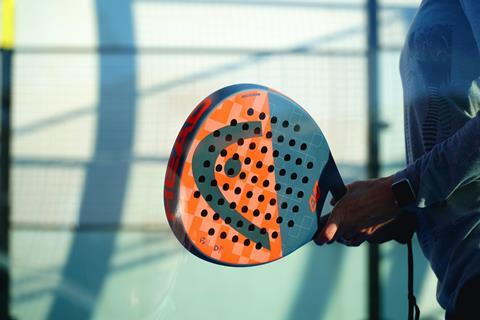 Photo: Manuel Pappacena, Unsplash