Business meetings and serendipitous encounters aside — there's so much to discover at ISPO Munich, it's hard to keep track of it all. We're going to give it a shot anyway! To help you get oriented, we've created a small guide to the trade show's highlights, with many important links.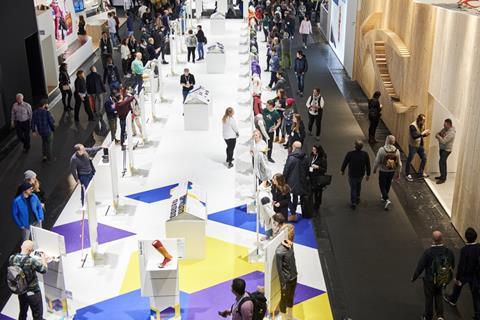 But first a bit of housecleaning: If you don't have a ticket yet, just ask an exhibitor you know for an invite. Through Connect by ISPO, all exhibitors have tickets at their disposal for the people in their network. Otherwise, get your ticket fast and easy right here:
1. Expand your knowledge
If you're looking to take a deeper dive into your own field, then Future Lab is the place to be. Located in Hall B2, Future Lab is the heart of ISPO Munich — home to the Sustainability Hub, the Retail/DigitizeCorner, the Brandnew Hub, the Award Exhibition, and the Main Stage, site of ISPO's emblematic series of industry talks.
As usual, this year's show will be covering a wide variety of topics, such as the future of winter sports (Monday, 10:00 a.m., Main Stage), retail (Retail Breakfast with Margit Gosau of Sport 2000, Tuesday, 7:30 a.m., Main Stage), and "Policy as a driver for change" (FESI talk by Jerome Pero, Tuesday, 10:00 a.m., Sustainability Hub). Or you might want to attend a press conference given by one of the world's best tennis players, Alexander Zverev (Monday, 4:45 p.m., Main Stage).
Have a look at the program and use the filter to select your event days and interests.
In addition, EDM Publications will be offering a talk on the Circular Economy (Monday, 12:00 p.m., Sustainability Hub). It'll be worth stopping by!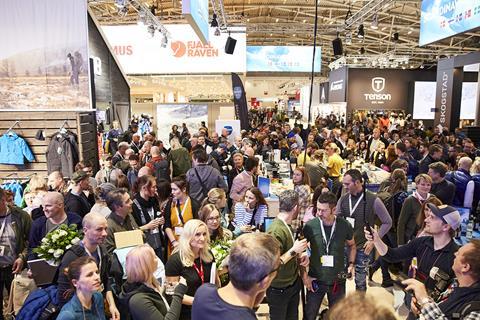 2. New links for your network
People come to ISPO Munich to strengthen their network — it's in the very nature of the trade show. But ISPO Munich provides excellent opportunities to expand your network in a number of ways.
Like a festive atmosphere? Attend the awards show for the ISPO Cup (this year's winner: Patagonia) early Monday evening at the Future Lab. And follow it up with the ISPO Munich party. There'll be award ceremonies at the SOG Village and at the booth of our French colleagues OSV too.
Prefer to rub elbows? Try the Brandnew networking session on Tuesday evening.
If you enjoy breaking a sweat, why not start the day with some good exercise? Join the Community Run on Monday and Tuesday mornings at 7:30 a.m. The runners will be gathering at the West Entrance.
And another tip: Don't miss the new cooperation area ISPO 520M with the trendsetters from Highsnobiety. There you'll find a mix of youth culture, sports fashion and music.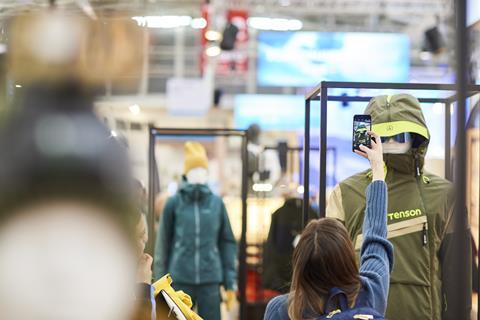 3. Overview of brands and products
With more than 1,500 exhibitors spread over ten halls, it is, of course, difficult to keep track. So take a close look at the hall plan.
Go directly to the hall overview
The layout for ISPO Munich 2022 is as follows:
Curated areas at Future Lab, in B2
Outdoor halls in A1 to A3
Winter sports in A3 and B3
Sportsfashion in B1
Health, Fitness and the Padel Village in C1
Urban and Teamsports in B3
Textrends and Sourcing in C2 to C4
If you're looking for specific brands or companies, grab the exhibitor directory and use the search function.
4. Discover trends and newcomers

At ISPO Munich, you'll soon get a feel for new trends and developments in your field — just by chatting with business partners and browsing through the products on display at the booths. Thanks to the awards, though, you're guaranteed not to miss out on the most important innovations.
The winning products of the ISPO Award (ceremony on Monday at 4:00 p.m.) will be exhibited in the Award Area, and don't forget the live start-up pitches at ISPO Brandnew (beginning on Tuesday morning, with the finale on Tuesday afternoon at Future Lab). If all else fails, you can always keep up to date with the ISPO Munich Newsticker.