The sports e-com landscape is changing. Private Sport Shop and SportPursuit are merging. The fusion will create a company with sales of more than 200 million euros in France, the U.K., Germany and ten other countries. "Sportscape Group" will be led by Sébastien Rohart, the current CEO of Private Sport Shop. He will be supported by current executives from both companies, with Adam Pikett, current CEO and co-founder of SportPursuit, taking on the role of chief vision officer, overseeing the group's strategy. To kick things off, SGI Europe sat down with Pikett and Rohart for an exclusive interview. They shared some exciting insights, explaining why the merger is so complementary, whether one of the companies plays a more important role, and what the benefits will be for brands and customers.
SGI Europe: Can you explain the setup of the new company, Sportscape Group?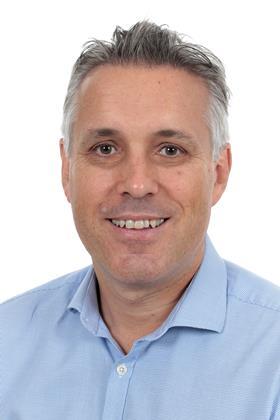 Sebastien Rohart: It's a traditional setup for businesses owned by private equity firms. We will have a parent company that will act as a holding company for the two existing brands, Private Sport Shop and SportPursuit. Obviously, Private Sport Shop and SportPursuit will remain the B2C brands. When it comes to operation, the two managing teams will operate as one. I will be the CEO of Sportscape Group. Adam will be Chief Vision Officer. We will have one managing director for SportPursuit and one managing director for Private Sport Shop. So that's a very traditional setup, but it's consistent with the fact that we're merging the two businesses because they're very complementary.
Private equity supporters: Bridgepoint Development Capital and bd-capital
Who are the private equity companies behind the merger?
Adam Pikett: Previously, both Private Sport Shop and SportPursuit had strong existing private equity backers. Bridgepoint Development Capital has supported the team at Private Sport Shop since 2018/19, and bd-capital has supported SportPursuit since June 2021. In the combination, we've brought the financial sponsors and the management teams together for the next stage of our journey, which we're super excited about.
Is there a minor and a major partner?
Sebastien Rohart: It is a merger of equals. Both private equity companies have different backgrounds and profiles, but they get the same number of seats on the board and make decisions together. Since they are both private equity, they have substantial strategic ambitions in terms of the growth of the joint company.
Is either company "more relevant," or is that simply the wrong question?
Adam Pikett: That's probably not quite the right way to look at it. Private Sport Shop and SportPursuit have built fantastic businesses in the last 11 years since they both started – they were founded a few months apart without even knowing about each other for a few years. We've built similar businesses but in slightly different ways. With the SportPursuit team, we have a very focused coverage in terms of the sports segments we offer to our customers. Private Sport Shop is much broader. It's a great opportunity to bring the two companies together to offer more to customers.
What regions will you focus on?
Sebastien Rohart: SportPursuit was born in the U.K., Private Sport Shop in France. Together we cover all Western European countries, but with a significant presence in the two respective home countries. And in combination, we have a significant presence in Germany, which is set to become even stronger. Germany is an amazing market for us, and both companies are growing rapidly there. We also have a presence in the Nordic countries, Benelux, Spain and Italy.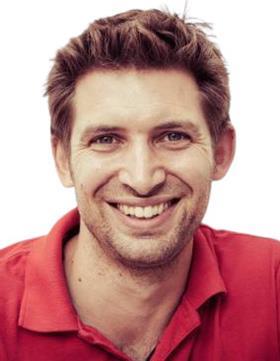 There are more than 2,500 brand partners. How do they profit from the merger?
Adam Pikett: Together, we have 24 million members who have signed up as sports and outdoor enthusiasts in our combined database. We are able to offer brands another channel that does not compete with their traditional DTC or their chosen online retail partners. We don't compete against Amazon and eBay. And we have a much smaller presence on Google, for example, because 90-95% of our daily traffic is generated organically through our own database and audience: our email base, social followers and app subscribers. This is very different from the way brands typically reach audiences.
Sebastien Rohart: We can inspire people. Our shared expertise will lead to higher customer engagement for clearance products and across the full product lifecycle. We've found in surveys that members may buy a brand for the first time. They fall in love with it, come back and want to engage with it again and again. So as a channel, it's a sympathetic way of clearing excess inventory. It doesn't cannibalize, which is very important because it doesn't disrupt the more selective way brands think about distribution strategies over time, especially as they do more DTC.
Private Sport Shop and SportPursuit are scaling
Is there anything that will change for your brand partners?
Sebastien Rohart: What we are changing is scale. Despite Covid and supply chain disruptions, by the end of 2021, we reached sales of more than €200 million. And we're an even more credible partner for covering Europe. We're getting to scale in many more countries than we used to on a standalone basis. And we're stronger and more agile as a larger company, able to help brands manage their product lifecycle. We bring a balance sheet that helps them generate cash from inventory.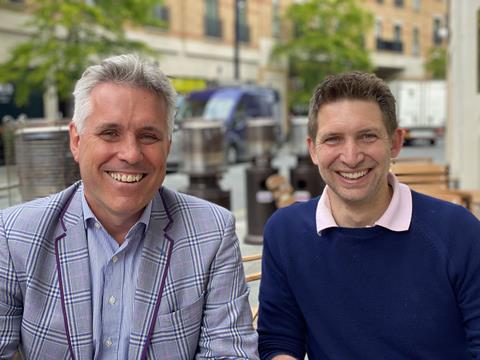 What is your vision for the future of the merger?
Adam Pikett: For me, as one of the founders, bringing these two companies together is one of the most exciting things. On a personal level, I'm looking forward to working with Sebastien, with the team in Montpellier, and bringing these cultures together to do better business for our customers and our brand partners. And I believe that if we work closely together as a team, we can become even more important to the brands.
Sebastien Rohart: We have gone through Covid and supply chain disruptions and are currently experiencing a demand crisis due to the war in Ukraine. The world is moving much faster than we could have ever anticipated. I want this new group to be seen as a natural solution to all distributors and brands when it comes to "I need cash" in a much more convenient and sympathetic way than going to a marketplace. If there is a natural response from all brand partners across the industry, we will have done our job.
Adam Pikett: What we've both developed individually and what we're bringing together is a unique community. For the brand partners, we're able to help them reach a bigger audience. For customers, we're going to be able to offer more brands. This combination is helping us push forward our desire to create the leading sports and outdoor hub in Europe. That allows us to offer a broader assortment across not just clearance but in-season or refurbished products and across areas like adventures and content. This is interesting and exciting for our customers and makes them come back more often, which is also good for the brand partners. It's a virtuous circle.
Thank you!

Want to get valuable information about the sporting goods and active lifestyle business directly into your mailbox? Then get your 30 day trial.