In her first three articles, circular design strategist and founder of Circular Intention Amy Rauen has examined some of the biggest investments in circular economies and addressed concerns on the ROI of these models. In the final article in the series, she looks at the concept of circularity around the world, and shares evidence that investing in circular companies is worth the risk.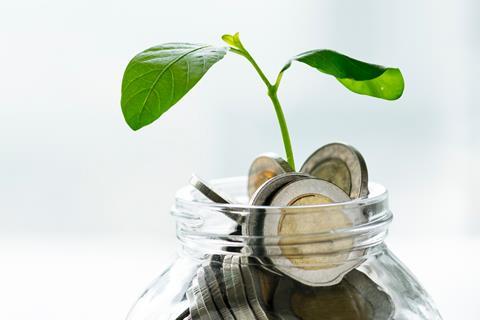 No progress without a common understanding
The EU taxonomy for sustainable economic activities attempts to define a common language and definition of sustainability to facilitate the scaling up of sustainable investments. It states: "an economic activity shall qualify as environmentally sustainable" when it "contributes substantially to one or more of the environmental objectives" set out by the EU, including a substantial contribution to climate change mitigation.
Within these objectives is actually included the transition to a circular economy, with "circular economy" meaning: "an economic system whereby the value of products, materials and other resources in the economy is maintained for as long as possible, enhancing their efficient use in production and consumption, thereby reducing the environmental impact of their use, minimizing waste and the release of hazardous substances at all stages of their life cycle."
The Ellen MacArthur Foundation recognises that companies need the right data and clear targets to track the progress of transformation to circularity. It offers "Circulytics" to measure aspects that enable company-wide transformation. A Circulytics score card can give a company a measurement of its circularity performance across all operations.
Do regional differences affect circularity?
Around the world, "circular economy" means different things, and there are different contexts to consider. In regions like the EU/USA vs. China vs. South America vs. Africa, each has different enablers — policy, law and governance, finance, and technology.
The U.S., EU, and China all deal with overconsumption, baked-in inefficiencies, and environmental degradation. But a region like Africa has the opportunity to break the linear take-make-waste pattern that isn't working to everyone's benefit, and to develop technology and business models that are adapted to specific African realities and needs.
The EU is leading with their EU Circular Economy Action Plan (CEAP) – as part of the EU Green Deal it outlines the EU's plans for circular growth. Recently updated in March 2022 it contains proposals for new directives, regulations and initiatives, including an Ecodesign for Sustainable Products Regulation, and a mandate for Digital Product Passports to be included for textiles — providing information on circularity and other key environmental aspects. The latest Green Deal also revised and amended both the Waste Framework Directive and Unfair Commercial Practices Directive.
China has followed with their Five Year-Plan and a Water Ten Plan to combat negative environmental harm and encourage circular systems. This plan covers the period of 2021-25 and aims to develop the circular economy by promoting recycling, remanufacturing, green product design and renewable resources.
The U.S. lags behind when it comes to transitioning to a circular economy. However, recently, the US government passed the Inflation Reduction Act of 2022 which earmarked $369 billion for clean energy and climate change mitigation initiatives. This is an unprecedented level of support from the U.S. Federal Government for the transition to sustainable energy and is a huge opportunity for companies focused on circular economy solutions like effective, at-scale reclamation and recycling. There are many provisions within this act that could enable transitioning to a circular economy, which have been evaluated by Closed Loop Partners. Most of them are in the built environment, but some of them overlap into the US manufacturing and textiles sectors.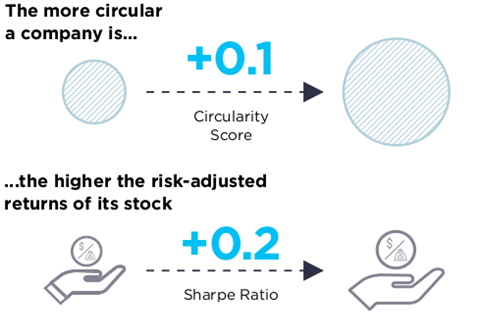 Circular investments are worth the risk
No matter where in the world, when it comes to choosing where to invest, a clear understanding of what is meant by circularity and the targets required to meet this will give investors the best chance of making environmentally and socially informed choices. As the OECD Centre for Entrepreneurship states: "the speed of the general acceptance of the idea has not led to a common understanding of the meaning of the term." They further recommend: "It would be very useful to consider the establishment of a global platform for sharing knowledge about the circular economy at urban and regional scales; this could also help to establish new standards and key performance indicators."
Whilst it may seem like extra effort for investors to ask themselves questions on the measure of circularity, the Ellen MacArthur Foundation argues it is ultimately worth making: "analysis by Bocconi University of 200+ listed European companies across 14 industries has shown that the more circular a company is, the lower its risk of defaulting on debt, and the higher the risk-adjusted returns of its stock." They add: "Circular economy strategies can lower investment risk and drive superior risk-adjusted returns."
If you missed the rest of our Investing in Circularity series, be sure to read part one, part two and part three here.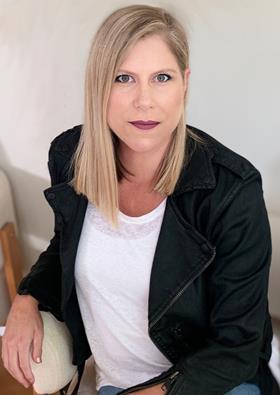 Amy Rauen is a sustainable fashion and circular design strategist who partners with lifestyle brands to help them incorporate innovative technologies, sustainability, and circularity into their organizations. As founder of Circular Intention - a consultancy that is reimagining how we make products - along with being a Circular Economy Pioneer through the Ellen MacArthur Foundation, she advises brands looking to effectively increase their brand equity whilst driving responsible business profits all while focusing on reducing overconsumption and overproduction.