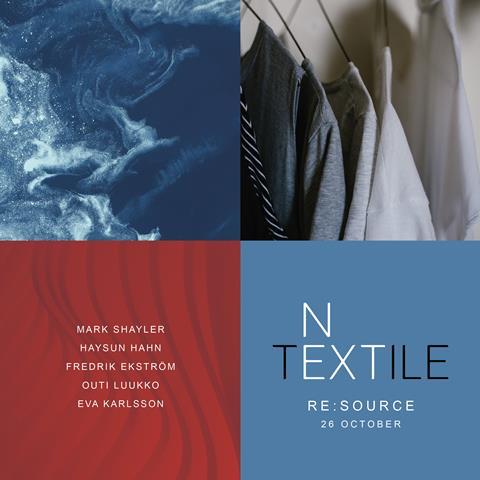 The theme of this year's NEXT TEXTILE conference will focus on Re: Source as A Resource, as the need to rethink has never been more significant. But, conversely, opportunities through innovations have never been greater. The event will take place at Sweden Fashion Textile Center in Borås, Sweden, on Oct. 26, 2022.
At this year's conference, you can learn from forerunners and experts with experience and navigate towards more innovative supply chains and better textile business. International keynotes on-site include Haysun Hahn from New York City, who runs a global trending company that forecasts future consumer tendencies. In addition, Eva Karlsson from the Swedish outdoor brand Houdini Sportswear, a trailblazer in corporate responsibility, redesigning business to become a force for good and lifestyle solutions for a regenerative way of life, will challenge us on the topic of transformation.
Fredrik Ekström will share insights from The Next Sustainable Consumer Report 2022. He talks about how brands can thrive in a time of transition, where the consumers' hearts and anxieties are, and reveal a journey we're on as consumers and brands. Outi Luukko from Rester, a Finnish company offering textile recycling solutions and enabling the recovery of business textiles into a new textile fiber and quality raw material, will explain how a local solution for a global problem can be solved. A panel debate of industry experts will conclude the day allowing the audience to exchange ideas and share their input on the current situation.
The day will be moderated by Mark Shaylor, a visionary, public speaker, author and writer who runs an innovation and environmental consultancy called Ape. He is the author of Do Disrupt: Change the Status Quo Or Become It. Mark also runs Reasons To Be Cheerful with his family.
This year will also celebrate the second year Fabric of Life Award®. This award by the Swedish Textile Industry recognizes exceptional individuals or collective contributions of great international significance in innovation, design and sustainability. Last year, the international jury awarded the prize to Louise Xin.
You can sign up for this year's NEXT TEXTILE conference at nexttextile.se.
NEXT TEXTILE on Oct. 26, 2022, is a TEX! by Marketplace Borås event hosted by Textile Fashion Center in Borås, Sweden. Other stakeholders include Smart Textiles, The Swedish School of Textiles and Science Park Borås. Huginbiz® is responsible for the program content.