Against the current backdrop of rising global temperatures, increased natural disasters, and the growing legal impetus for industry members to make changes — 2019's EU Green Deal for one — there has never been a more important time to think about the environmental impact of your business. With this in mind, we are proud to bring you our Circular Business Special: An in-depth examination of all things circular economy.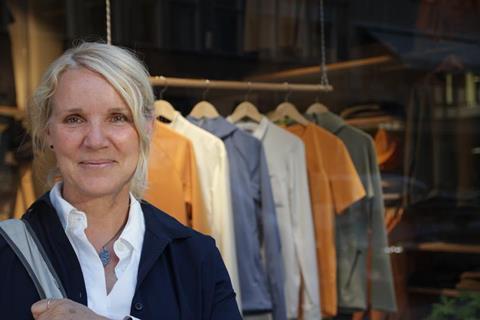 If you're not sure what "circular economy" means, why not start with an imagined vision of a circular future from organizers of the Sustainability Hub at ISPO Munich, GreenroomVoice. Dr. Diana Born, partner for sustainability strategy at the management consultancy K'UP, then brings you an outline of the concepts, examples on a product and business level, and a deeper dive into circular business models.
Both our contributors are themselves inspired by one of the best examples of circularity in the industry: Houdini. We bring you an exclusive interview with Houdini CEO Eva Karlsson. In the wide-ranging discussion she talks about establishing an industry definition of "circularity," the importance of building a bond with products, and what "value" and "growth" should really mean for today's brands: "I think companies really have to transform or die. Including us," says Karlsson.
Anne-Laure Descours, Puma's chief sourcing officer, remains optimistic, despite the challenges facing the apparel and shoe industry. In our second exclusive interview, she talks honestly about what's changing, what needs to change, and more about Puma's own journey to circularity including its Re:Jersey Project. Descours says of circularity: "I think it plays a role for the entire industry, actually. With what is currently happening with regulations and consumer expectations, particularly in Europe, circularity is becoming a topic that needs to be addressed."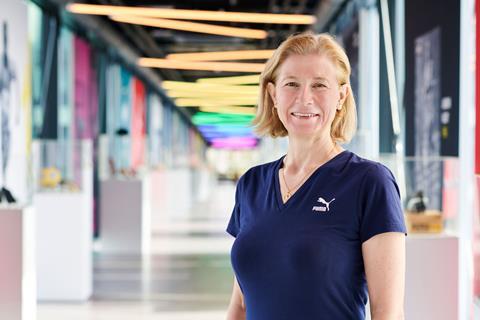 Fabian Nendza CSR manager of Frilufts Retail — the parent company of Globetrotter — offers his view on circularity from a retailer's perspective. This position as intermediary between customers and products enables Nendza to give valuable insight into our industry's increasingly conscious consumer: "We have noticed a rising interest in sustainability questions by customers at all touchpoints. This steadily growing customer group is well informed and asks critical questions, e.g about microplastics, the country of manufacture, or working conditions."
Precisely because brands are not the only link in the circularity chain and the role of consumers is often overlooked within circular economy discussions, guest contributors from the European Outdoor Group bring us the latest studies and explain what the industry can do to support consumer interest in closing the circular value chain.
As the legal landscape on matters connected to circularity and sustainability continues to change at a fast pace, we have three articles bringing you the most important information. Public affairs consultancy specialists Ohana Public Affairs present a summary of the EU Strategy for Sustainable and Circular Textiles. Our interview with Danny Cassidy from Compliance and Risks highlights a digital solution for compliance in the regulatory landscape. And we have gathered together a comprehensive selection of resources in our links collection, to help you find the information and tools you need to further your own circularity.
Circularity starts with design, keeping products and materials in circulation for as long as possible. We outline the principles of designing for reuse, repair, and remanufacture, as well as bringing you examples from Arc'teryx, Rab, Lowa and more, showing how brands can help consumers keep products in use for longer, and how this can benefit brands and their bottom line.
As well as giving the bigger picture of circular business models in the outdoor and sporting industry, our industry experts take a closer look at the textiles and eyewear markets. We are also proud to present a selection of businesses already making great strides in the circular economy, in our Circularity in Action section, featuring Polygiene, PrimaLoft and Reverse Resources; sure to inspire your own journey to circularity.
Finally, sustainable fashion and circular design strategist Amy Rauen provides an in-depth series on Investing in the Circular Economy, outlining the main industry investments made, predicted market value, some of the risks for brands, and how to overcome them.
We hope that we can inform and inspire you to start or continue on your own journey to circularity.